Christmas has come and gone and that means it's time to break out the winter-themed mini erasers that you have been hoarding away from Target. I have all the best winter self-correcting eraser math activities to keep your students engaged and learning through the coldest months of the year. So read on to find out about all my best Hands-On Winter Math Center Activities.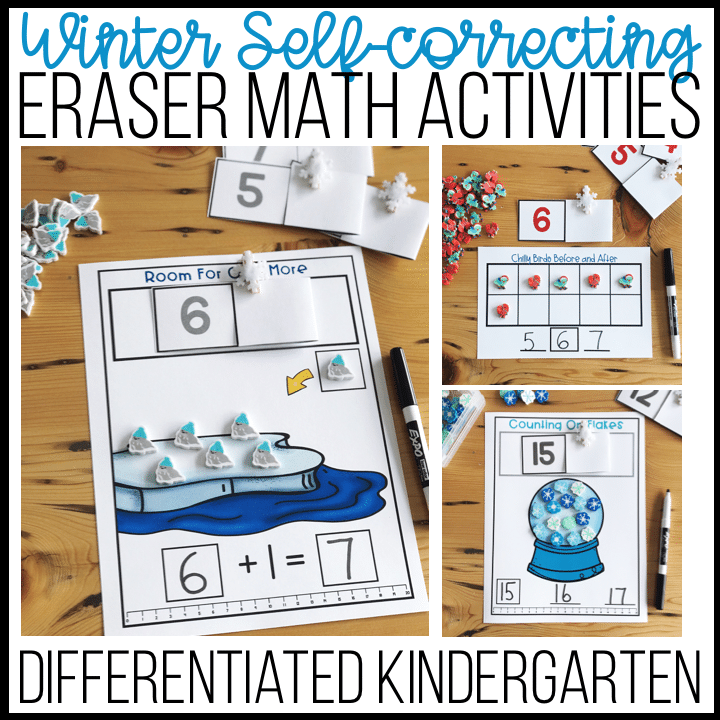 The Activities
I have put together a plethora of activities that can be used with the latest selection of Target mini erasers available in your own local Target. But if you can't find these exact items, don't be afraid to use pompoms or buttons or whatever you have lying around your classroom. And remember, these are self-correcting activities so your students don't need you right there with them to get instant feedback on whether they are completing these skills correctly or not. They simply open the card and . . . there's their feedback.
Click on any of the pictures below to get more information on these winter math center activities.
SNOWY PATTERNS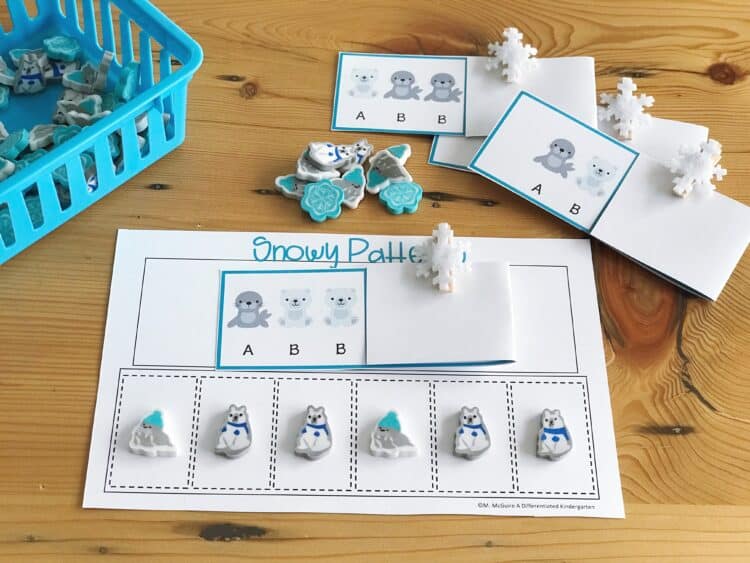 This set uses the snowflakes, seal (walrus) and polar bear erasers to give students hands-on practice completing simple to more complex patterns. I do think the erasers are actually walruses but for any of these activities with this cute little critter, I have included clipart options for both this cute seal and a 'cute but not as cute' walrus. Gray walruses are tough clipart to find.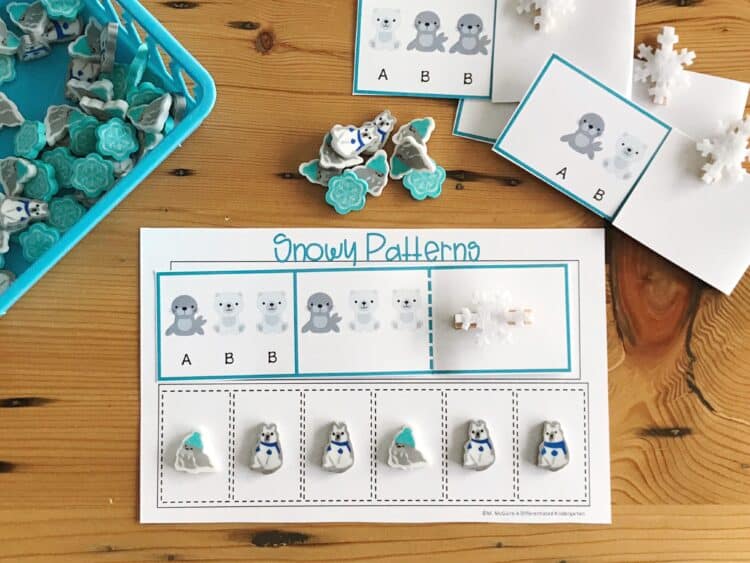 CHILLY BIRDS TEN FRAMES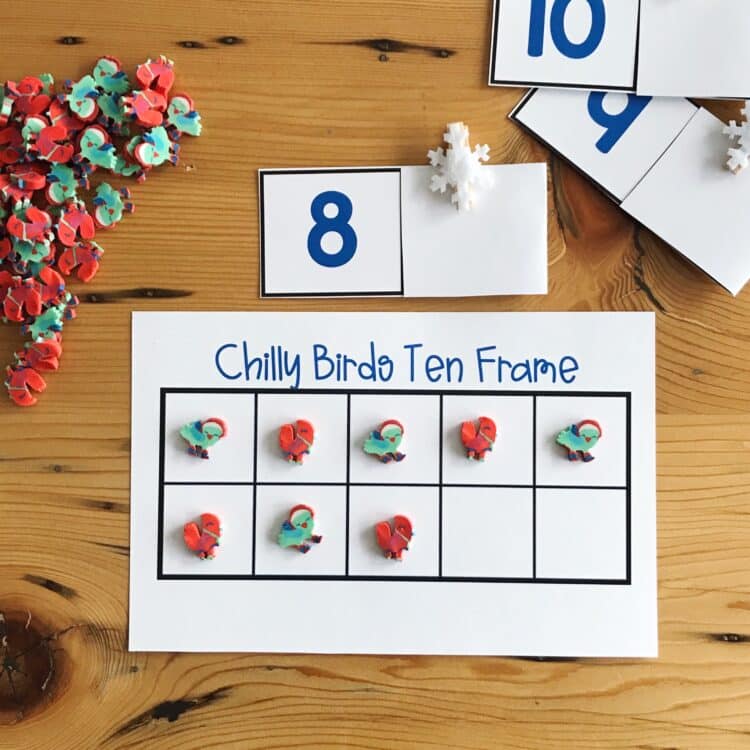 Students will read the number on the card and use the winter birds to represent the number as a ten frame.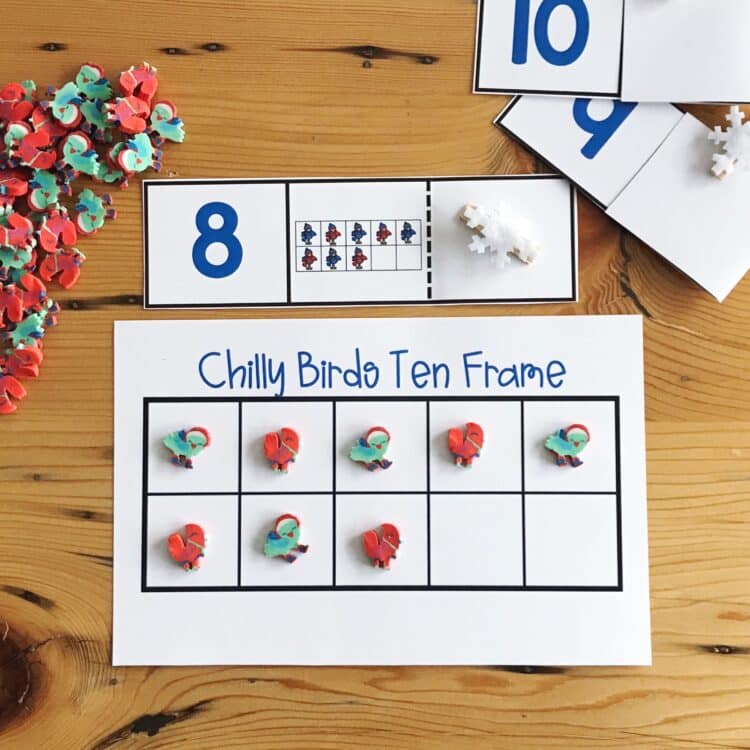 CHILLY BIRDS BEFORE AND AFTER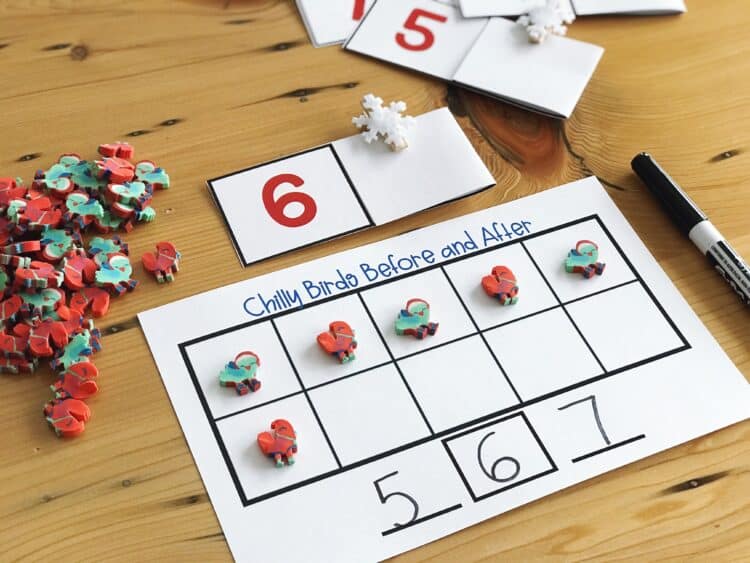 Like Chilly Birds Ten Frames, in this activity students will again represent the number they see on the card, but this time they will also record the number that comes before and after.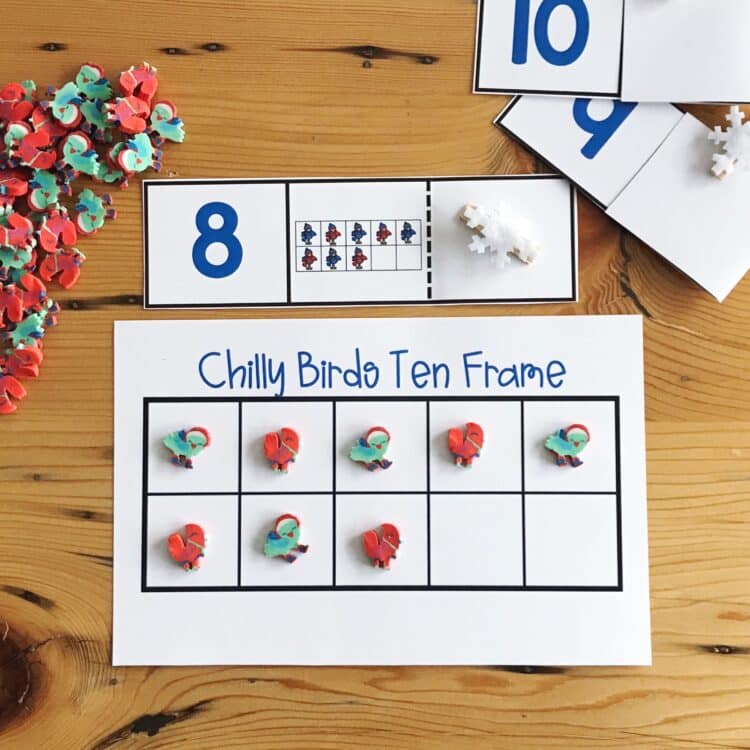 ROOM FOR ONE MORE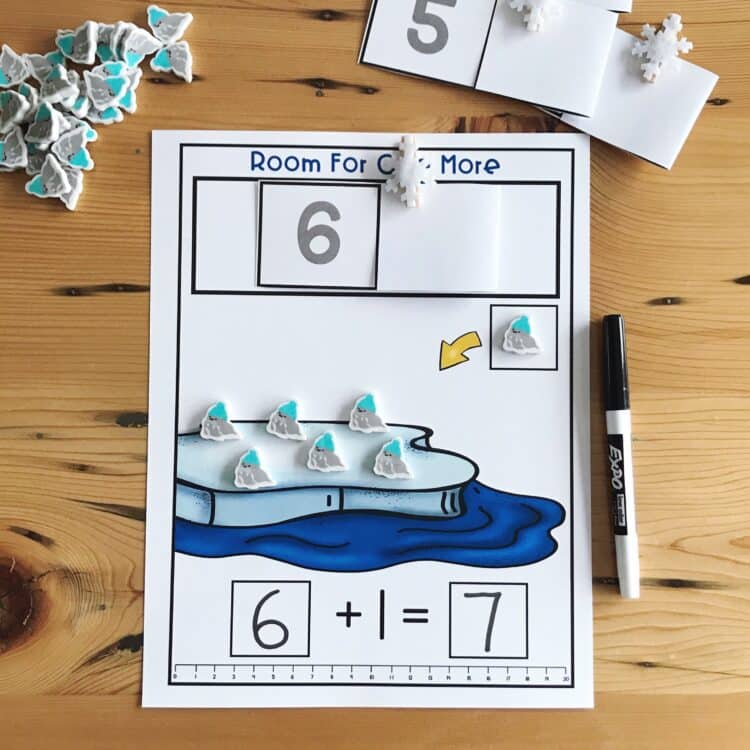 In this activity, students are completing plus one more equations by manipulating seal erasers on the playing mat. Once students complete the equation, they simply open the card to make sure they have completed the task correctly. Optional clipart available for walruses if you prefer.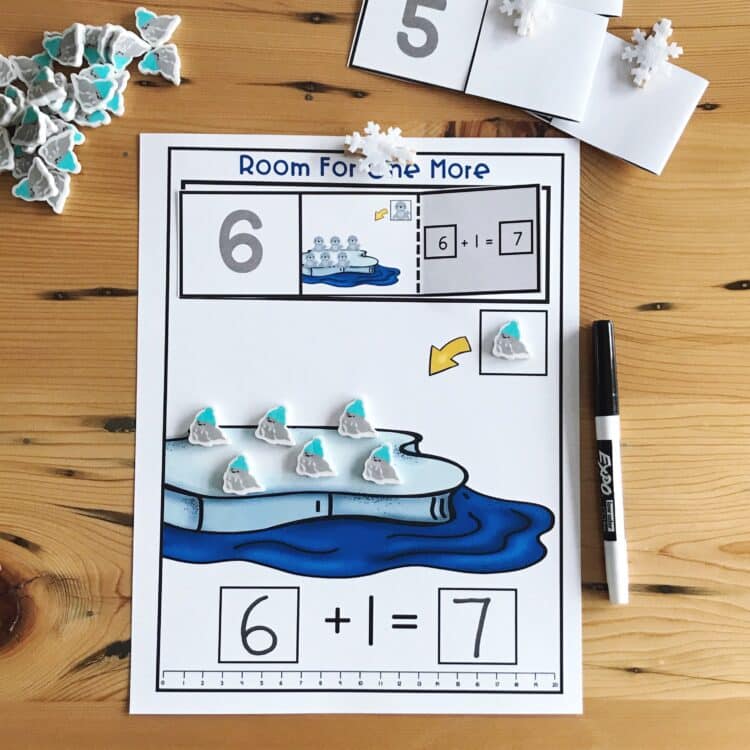 ONE FELL OFF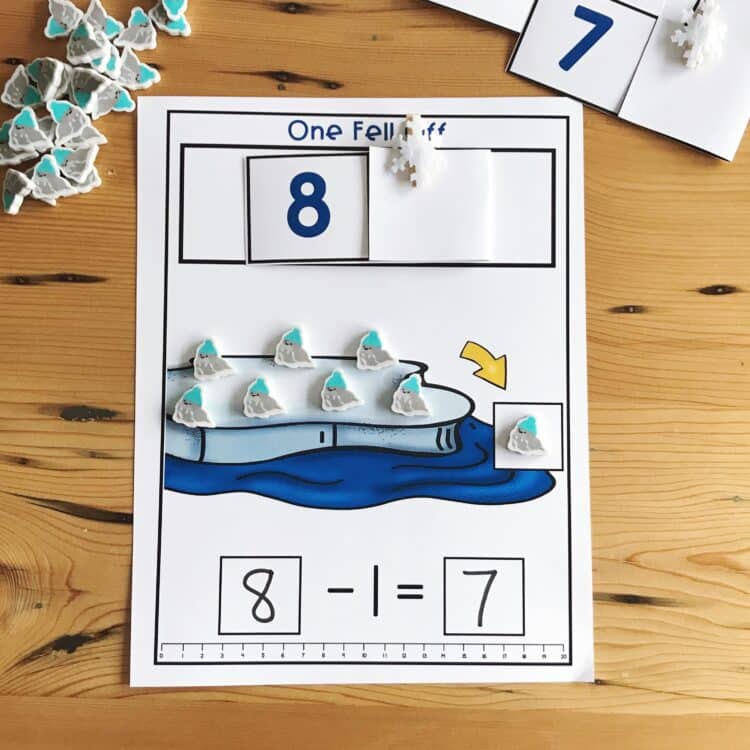 Much like Room For One More, this activity has students manipulating seal erasers to demonstrate and complete an equation. This time, students are subtracting one to find the answer.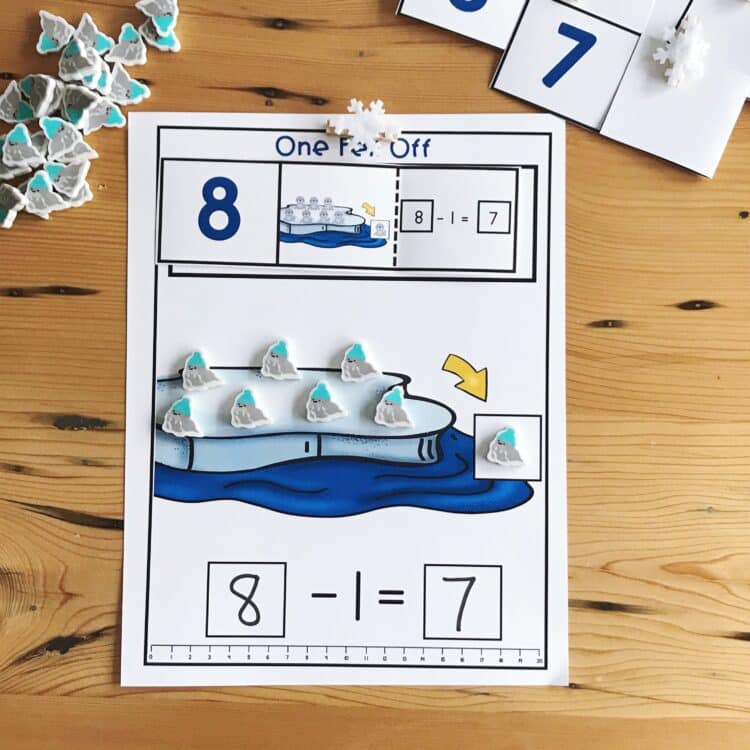 COUNTING ON FLAKES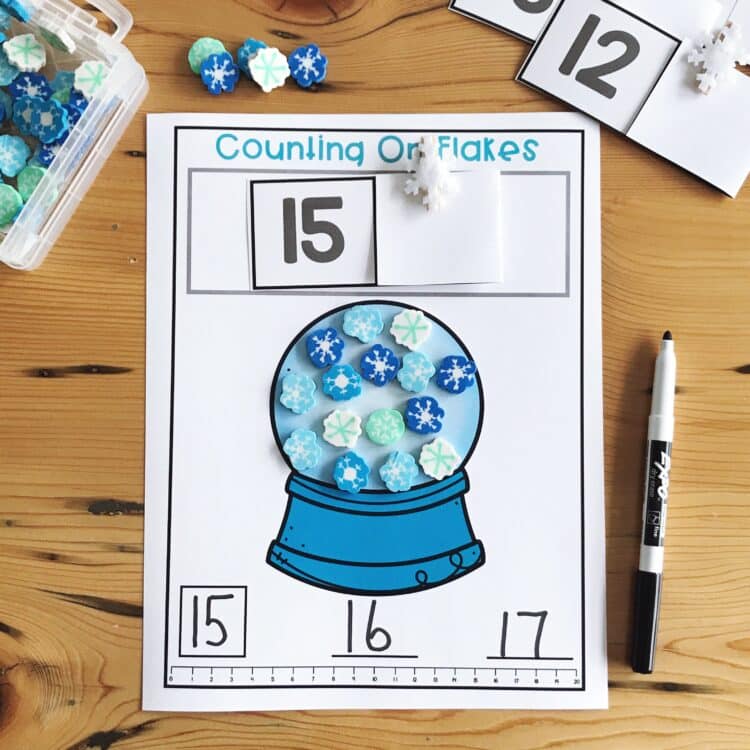 In this activity, students will use snowflake erasers to represent the number shown on the card and then they will indicate the numbers that come after.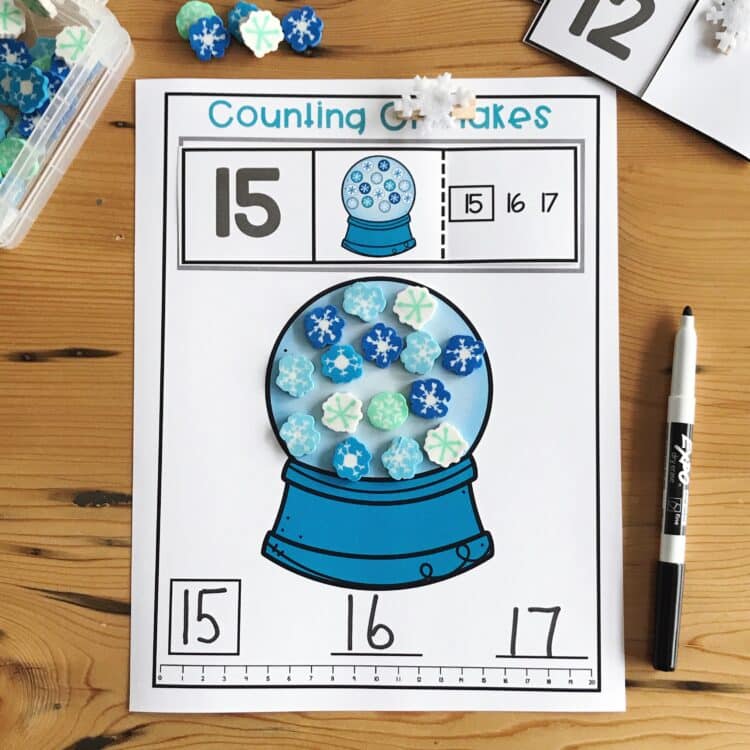 COUNTING BACK FLAKES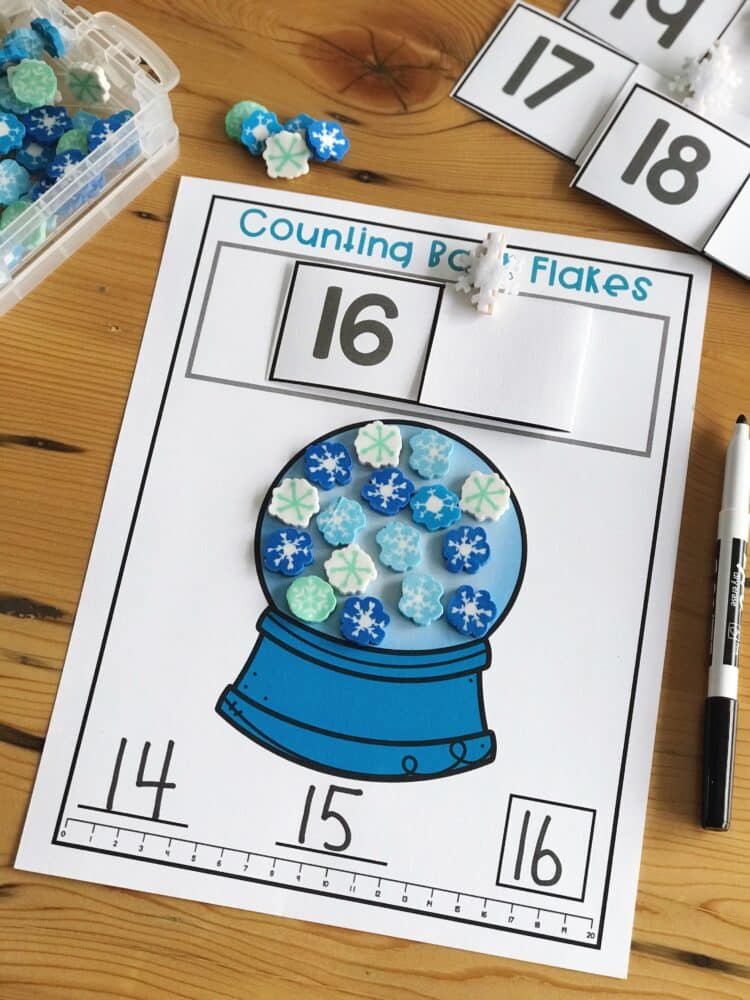 Like the Counting On Flakes Activity, Counting Back Flakes has students representing the number on the card by manipulating snowflake erasers on the playing mat and then indicating the numbers that come before.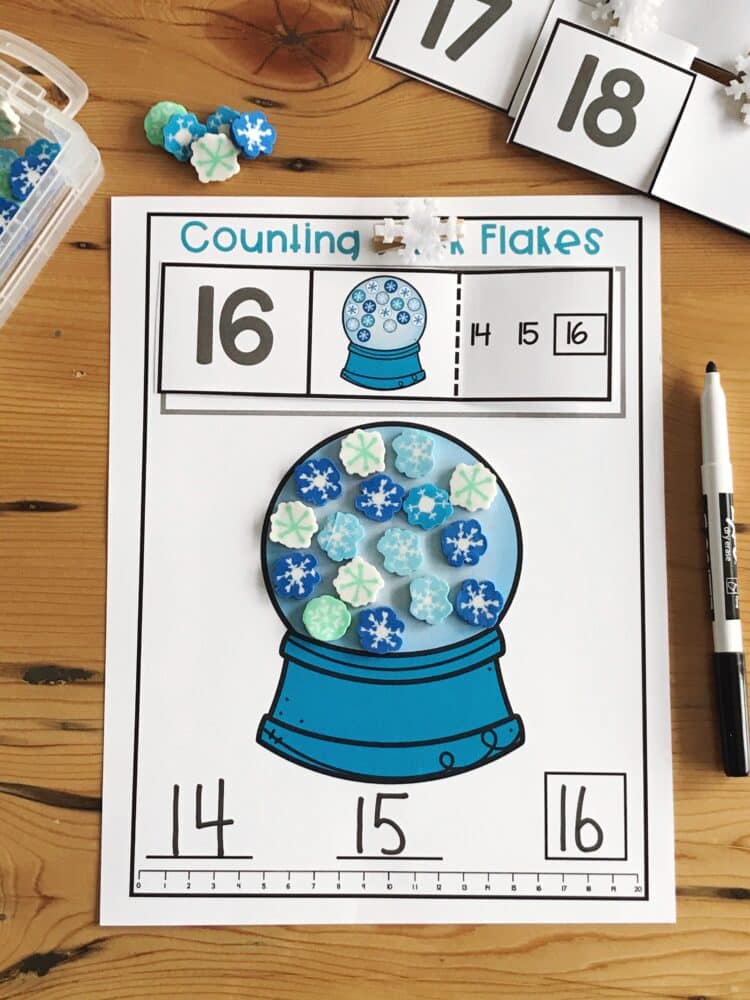 HOW MANY MORE EQUALS 10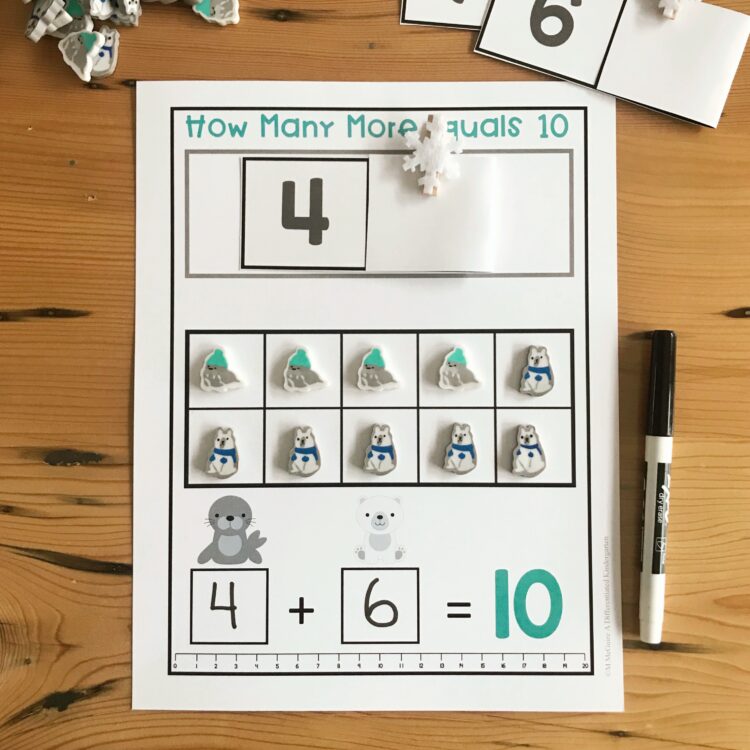 Working with the polar bear and seal erasers, students will represent the number shown on the card. This is done by by placing that many seals on the ten frame mat. Then students will use the polar bear erasers to fill the remaining spaces of the ten frame and answer the equation. (optional clipart available for walruses if you prefer)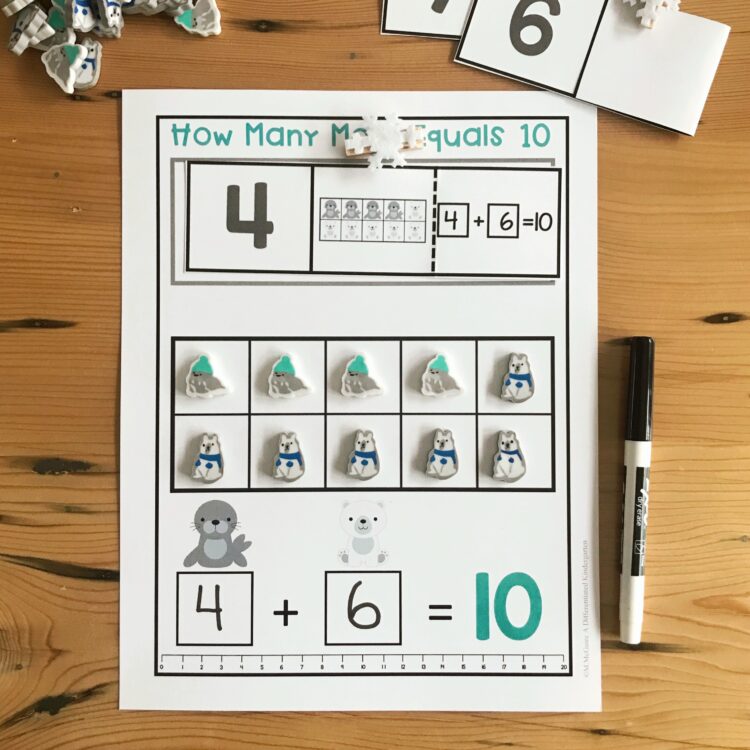 Snow Pals Ten Frame Addition (To 5 and To 10)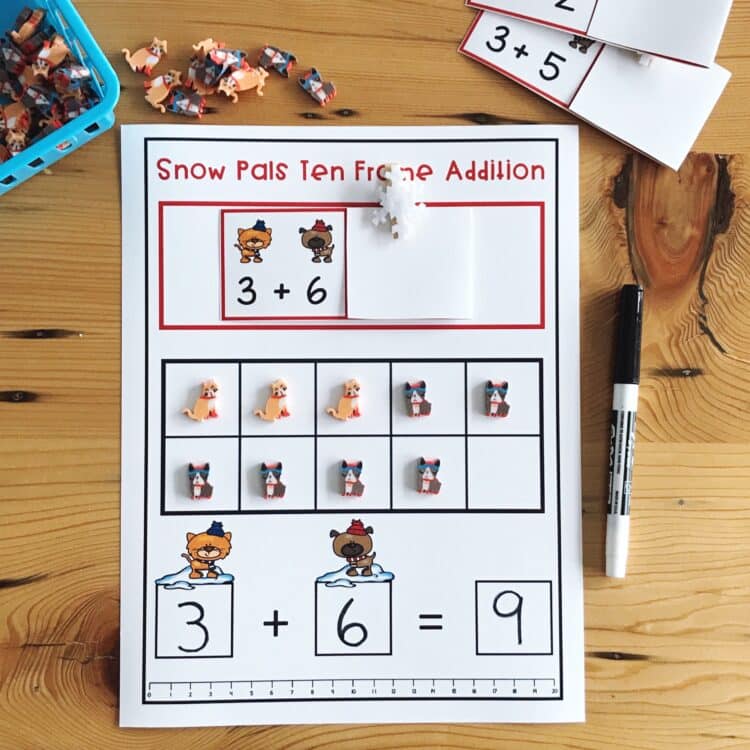 This differentiated activity has students using snowy cats and dogs to complete addition equations. There are two levels of difficulty so that all students' level of readiness can be met.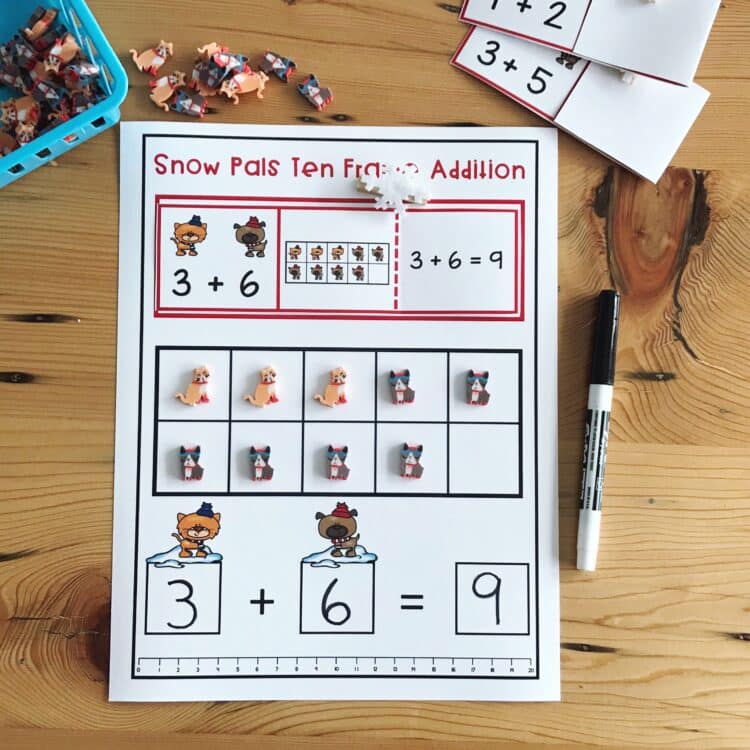 And that's it for this edition of Mini Eraser Math Activities. You can grab these sets up from TpT by clicking HERE.
Or right here from my blog store by clicking HERE.
If you love these sets, you may want to check out the Halloween, Fall, and Christmas editions too.
PIN ME!
If you like this post, please consider pinning this image below.