March is Reading Month! You know it's coming . . . the dreaded 'We're having a door decorating contest.' Cue the groans. But maybe I'll inspire one or two of you with my 'Commotion in the Ocean' bulletin board. It's the perfect fit for anyone who needs an Ocean Themed Bulletin Board or Door Decor.
I will be the first to admit that I was not geeked to do a door decorating thing . . . but when they they say there is an extra recess in it for the winner . . . Well friends, I'm ALL in. So just in case it might give you a little inspiration for your next bulletin board/door decorating contest, I thought I'd share what I did.
The Book
So first we had to pick a book . . . something bright, sunny, summery for the dreary days of winter. We chose Commotion in the Ocean because there were just so many great characters and the visuals are bright and fun, and who doesn't love an Ocean Theme?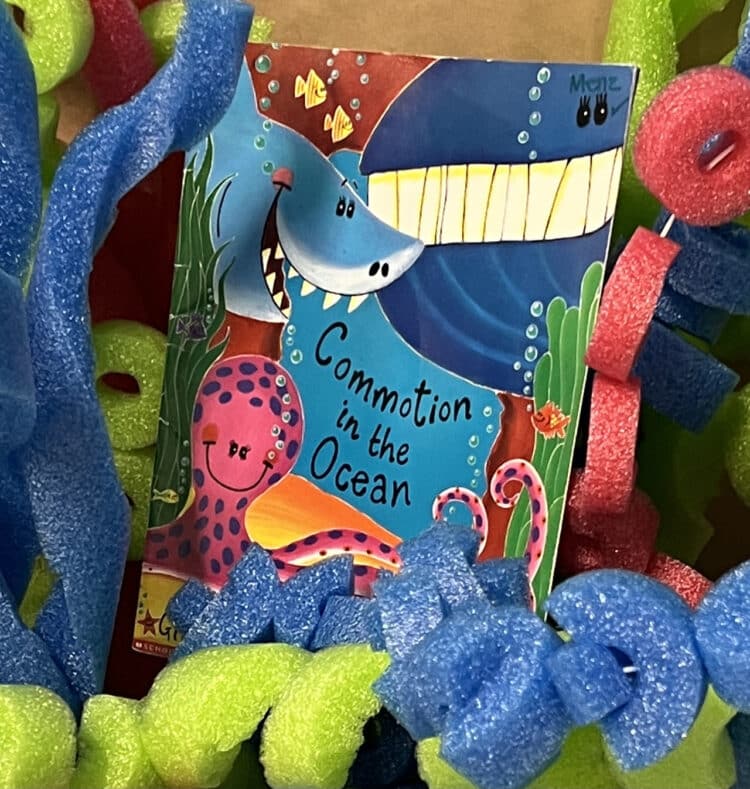 The Door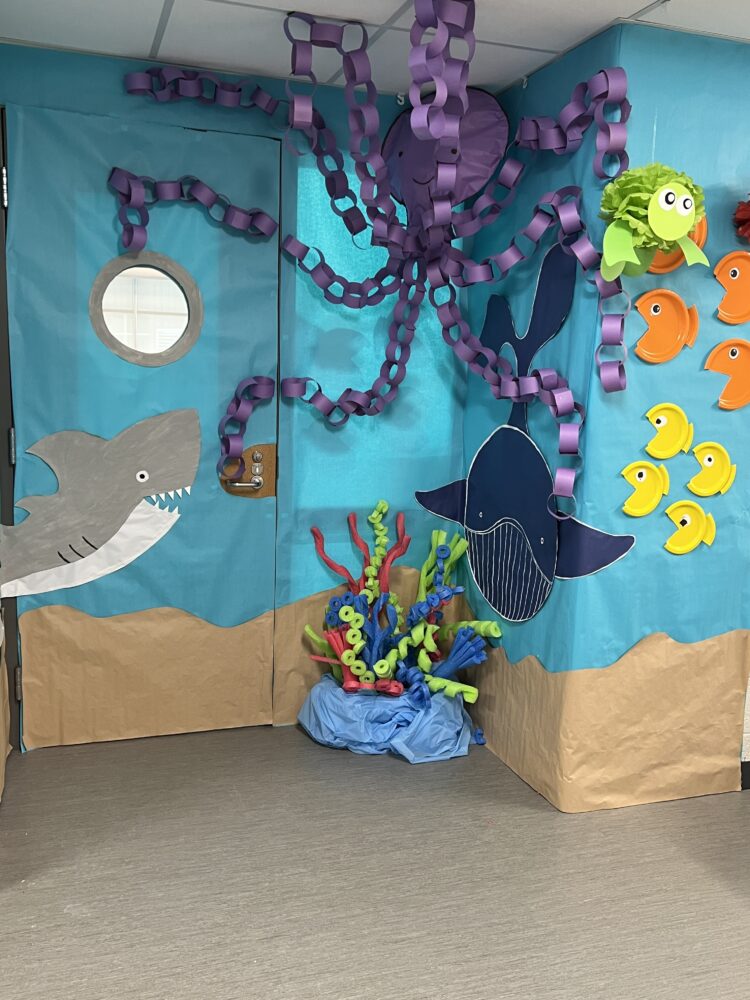 Although the cover is cute and the drawings are darling, I decided to something. little different with the three main characters. I drew the shark and the whale just on bulletin board.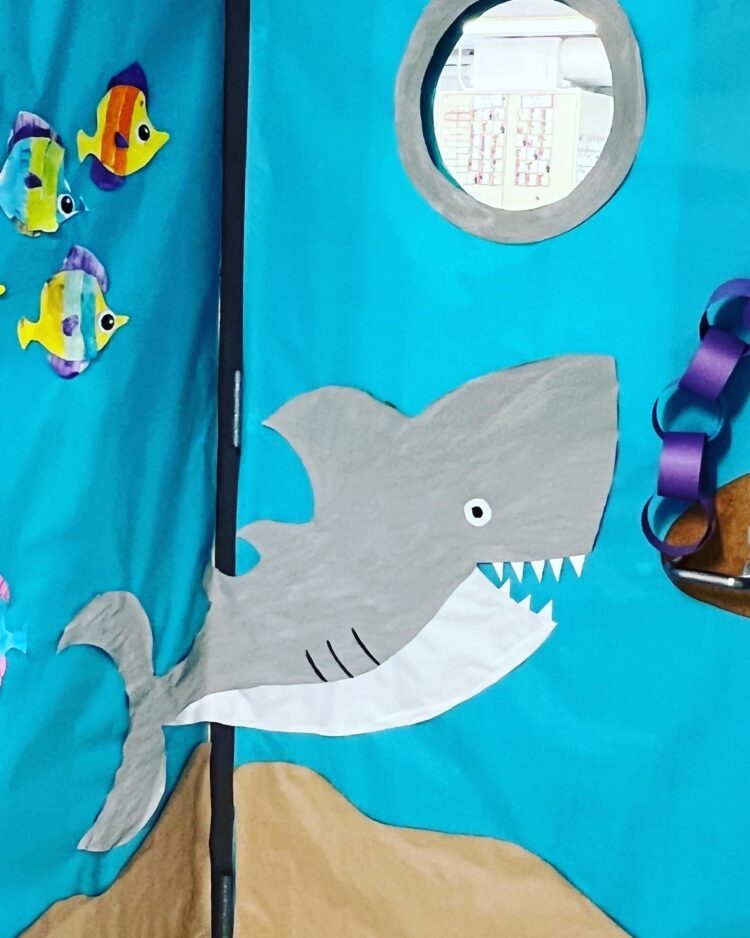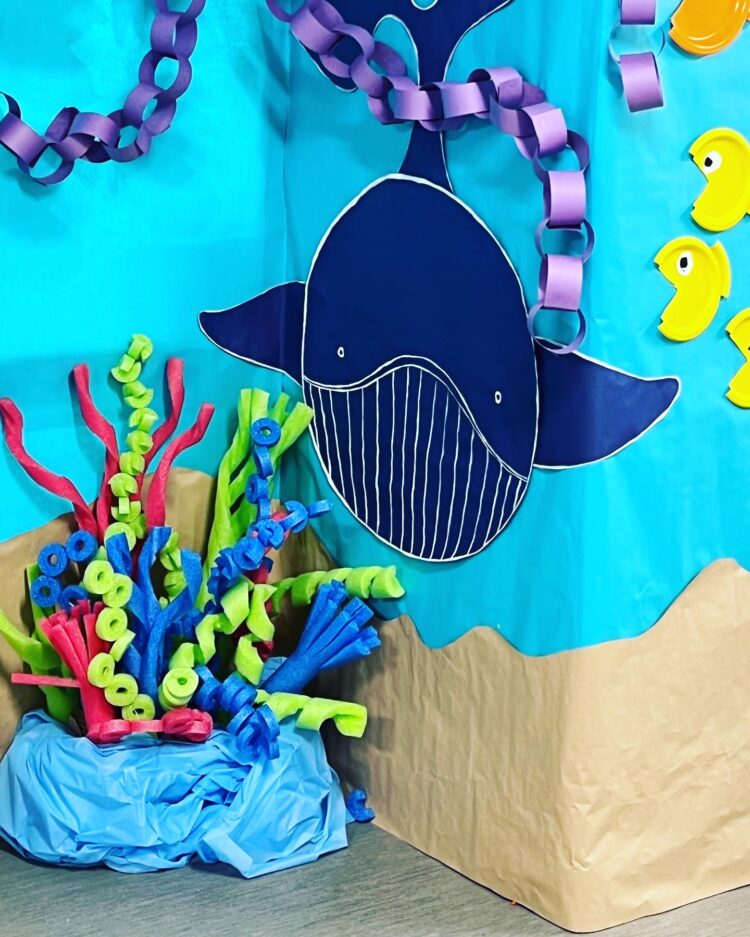 And then this is the inside of the door . . .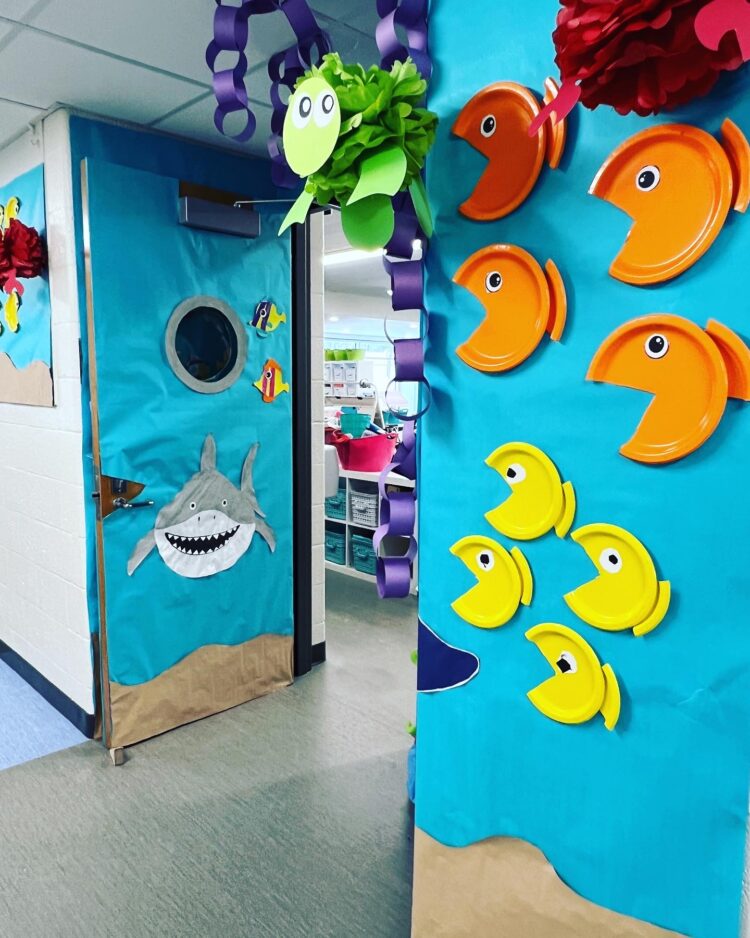 But for the octopus, I stuffed his head (made from bulletin board paperr) and then made his legs from paper chains.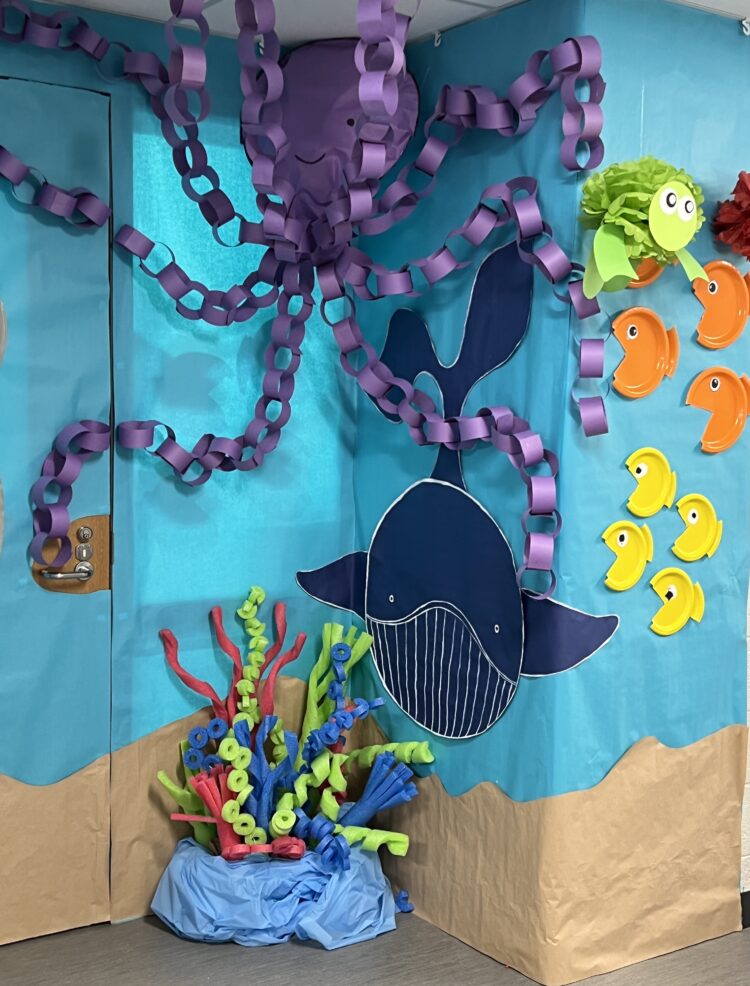 The Bulletin Board
The fish on the door and the fish on the bulletin board were all student created. It's amazing how cute some colored paper plates can be. If you're interested in making the little painted fish, you can grab them here.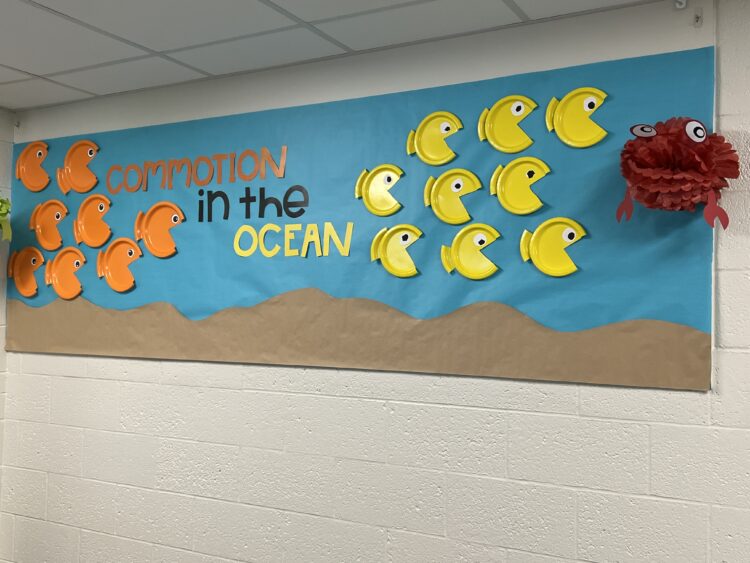 The Coral
And the coral . . . well these little beauts are all made from Dollar Tree pool noodles. I sliced and diced and strung some of them on bent metal coat hangerrs and then made a simple bouquet. Ta-Dah!!!! I think it turned out pretty good if I do say so myself.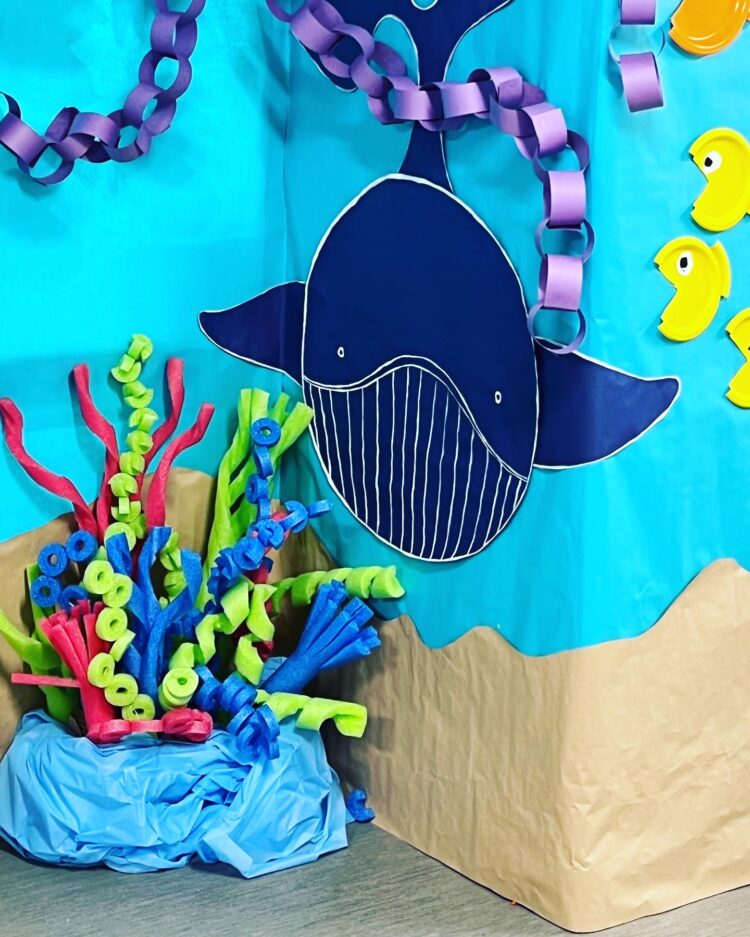 Pin It
If you liked this idea, please pin it so others will see it too.