It's no secret that parents and teachers can be very reluctant to use dough in their classrooms, because let's face it, it can be messy. I say 'it can,' because I really don't think it has to be. But, given time and routines and modeling, I really do believe play dough can be one of the best tools you use in your classroom on a daily basis instead of something to fear! Let me explain how getting ready for play dough can mean the difference between loving it and despising it.
Because let's face, it's the 'getting them from here to there that's the tricky part . . .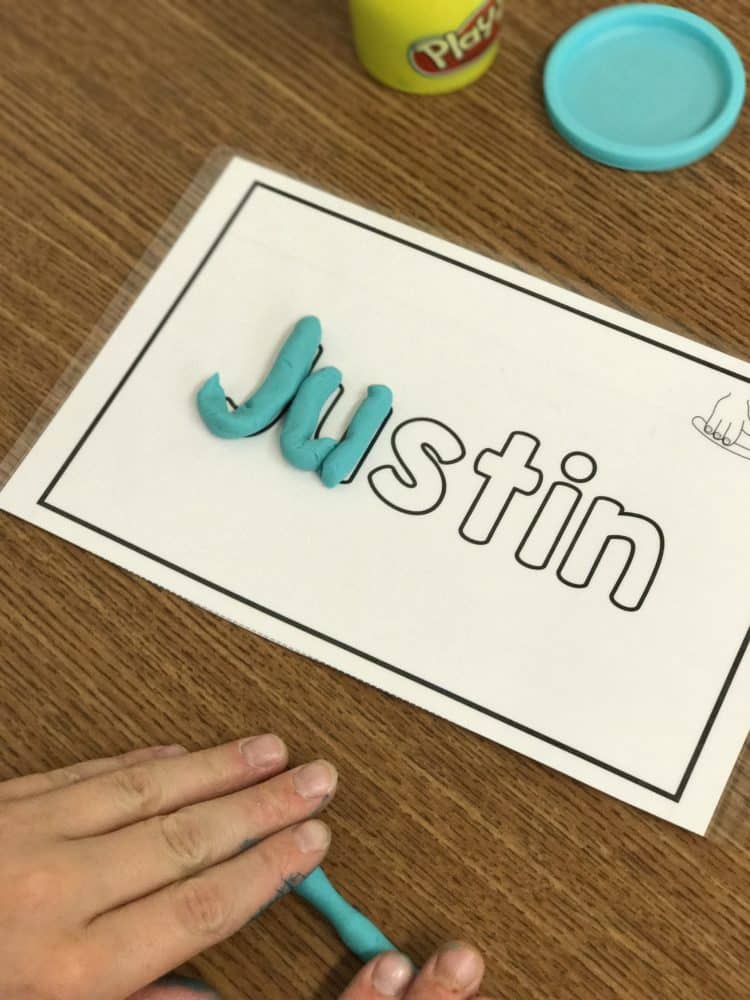 The Plan
In order to help you out, I put together a little printable play-doh skills packet to get your kiddos started. In my own class, I spend time going over the expectations and routines that will be followed when students use play-doh because I want it to be neat, meaningful and engaging. I also don't want to break the bank purchasing more dough than necessary. So I figure if I create expectations that make using dough last longer, I can maybe save a bit.
Those expectations start with washing or disinfecting hands before we start. It takes a bunch of modeling and practicing, but we look at our hands and if we see dirt we wash. If we don't see dirt, we disinfect. Why don't you all just wash you might ask? Well, sometimes there's a sink available in a class and sometimes there isn't. If we can get away we just disinfecting, I'm going to choose that route to save some time.
Before we even open dough though, we talk at great length about how dough is used at a table and it needs to stay ON the table. One way to keep it contained is by using a cookie sheet. You can get them for a buck at the Dollar Tree. I love using cookie sheets, because once your students are good at managing dough, you can make those activities mobile with a cookie sheet.
We also take a pledge not to mix colors. Mixing colors is rude and inconsiderate to the other people who use dough after us. So I consider it an unkindness to mix colors. Every rule can really come back to 'be kind' so that's the only rule I have in my classroom. And it makes it easy for my students to just have to remember, 'is what I'm doing a 'kind' thing. If not, don't do it.
Practicing Skills
Once we have that out of the way, it's time to practice skills and learn how to make simple shapes that will later help with making numbers and letters plus build those fine motor muscles.
As a whole group, I use small containers of play-doh to practice the skills on this simple laminated dough skill sheet. Students practice making balls and long skinny 'noodles.' After that, they complete the face on the mat. I like doing this because, for making eyes and such, we learn how to place other colors near each other or on top without mixing colors. It also uses lots of different skills.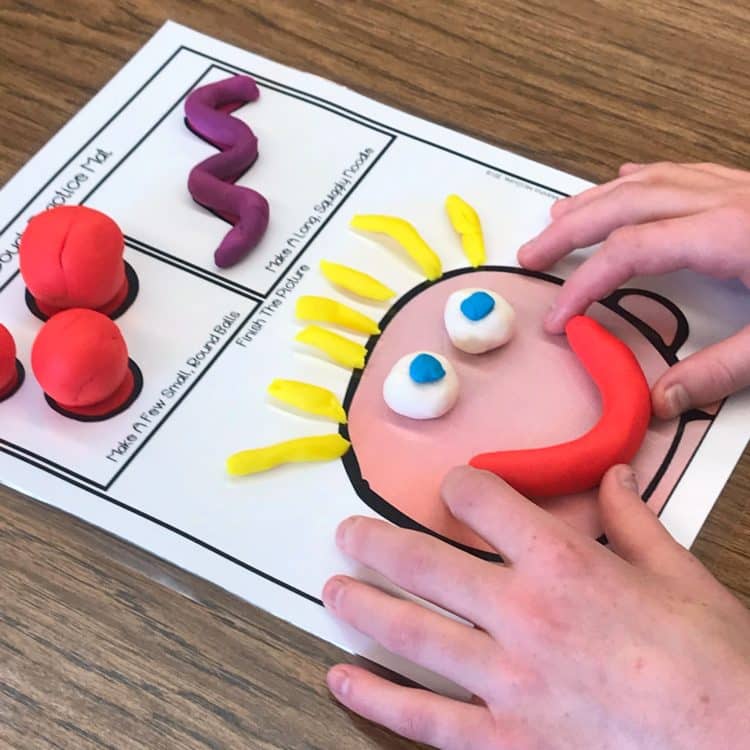 Celebrating Success
Proving to me that they know how use dough earns them one of their first brag tags. They love earning these tags, and this is an easy one that most everyone can get successfully on the first try.
Once they have mastered the whole group lesson, then I can add these other simple skill cards to morning work or other stations as they are learning how to transition in these early days of the school year.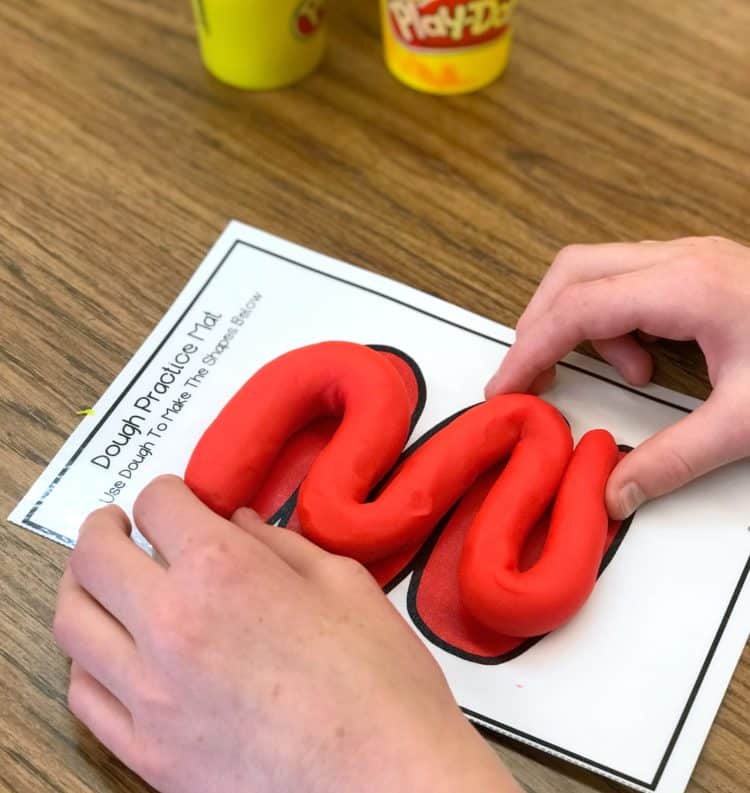 So that's pretty much how I make dough less scary in my classroom and you can too. I've put together a freebie that you can use in your own room with your own kindergarten friends.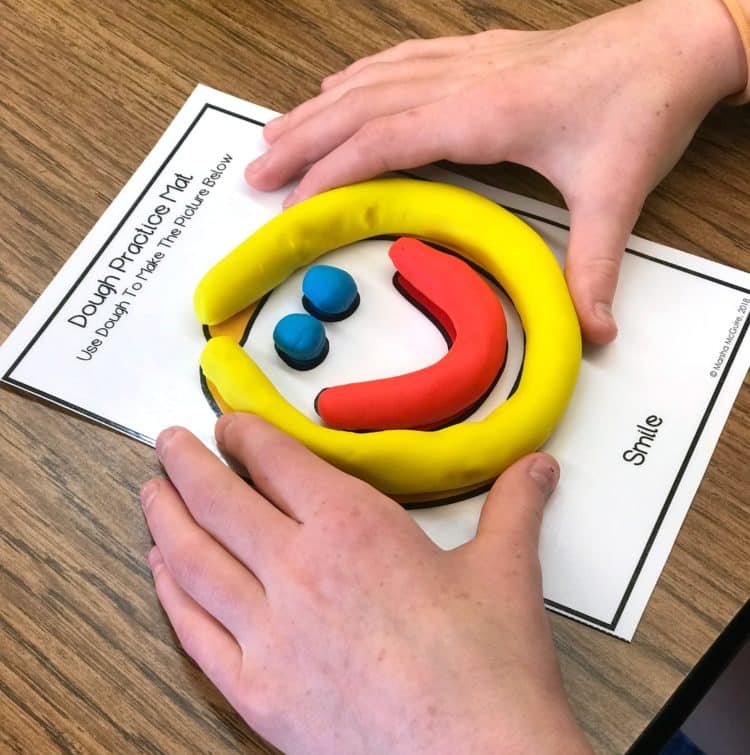 More Like This
If you enjoy hands-on activities like these, you should check out all my fine motor activities in my TpT store. Just click HERE or on the picture below to see the variety of activities, games and ideas available for you.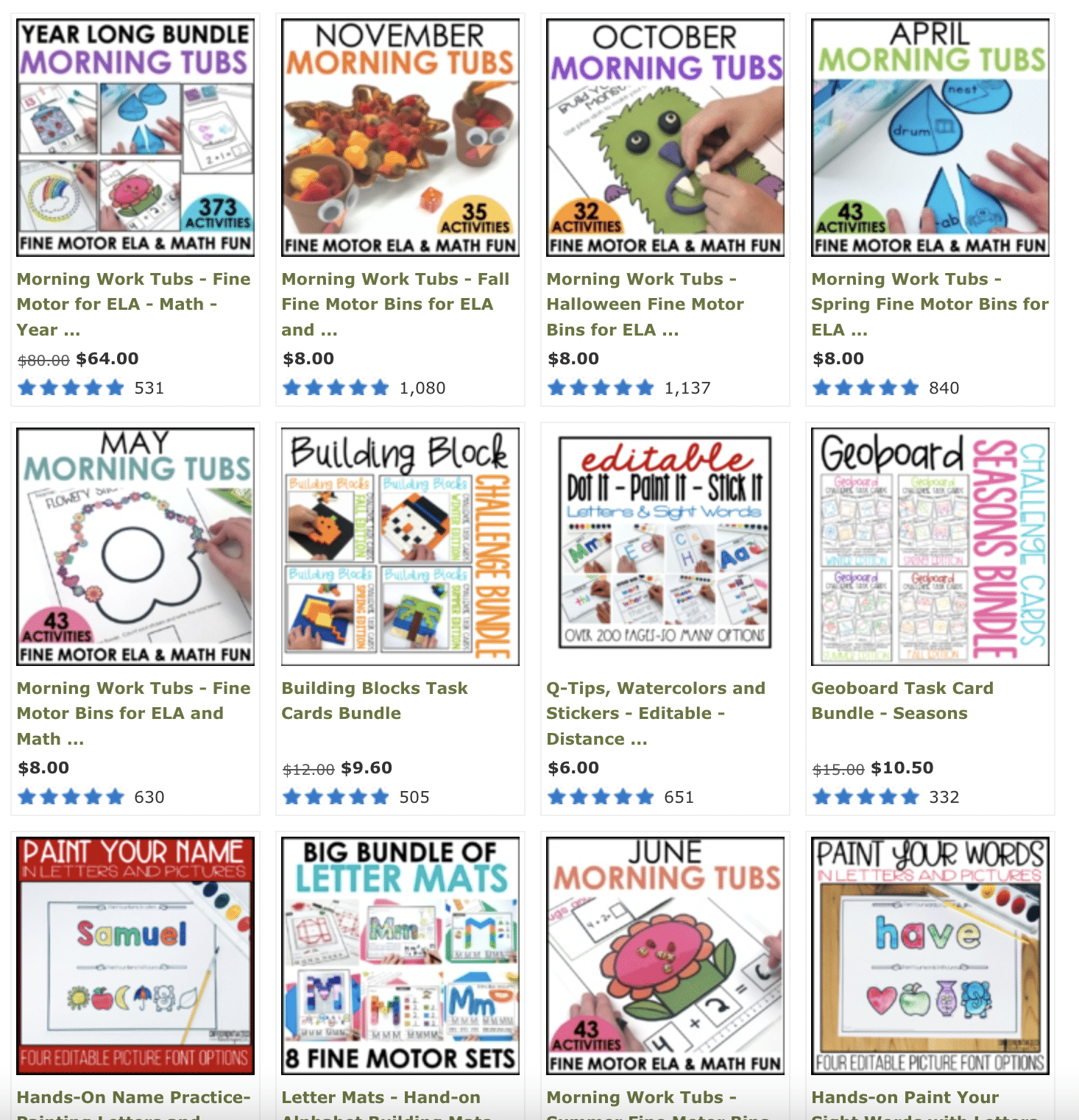 Get Your Free Mats
Just click the picture below and the freebie is yours.