WHAT DO YOU #MOVEFOR?
'I #MoveFor Learning,' because teaching is not a 'one size fits all' kind of business. Specifically, I #MoveFor Differentiated Instruction. Any teacher can tell you that no two students are the same. They have different interests and backgrounds. Their strengths are varied, and they learn and show their understanding of materials in a variety of ways.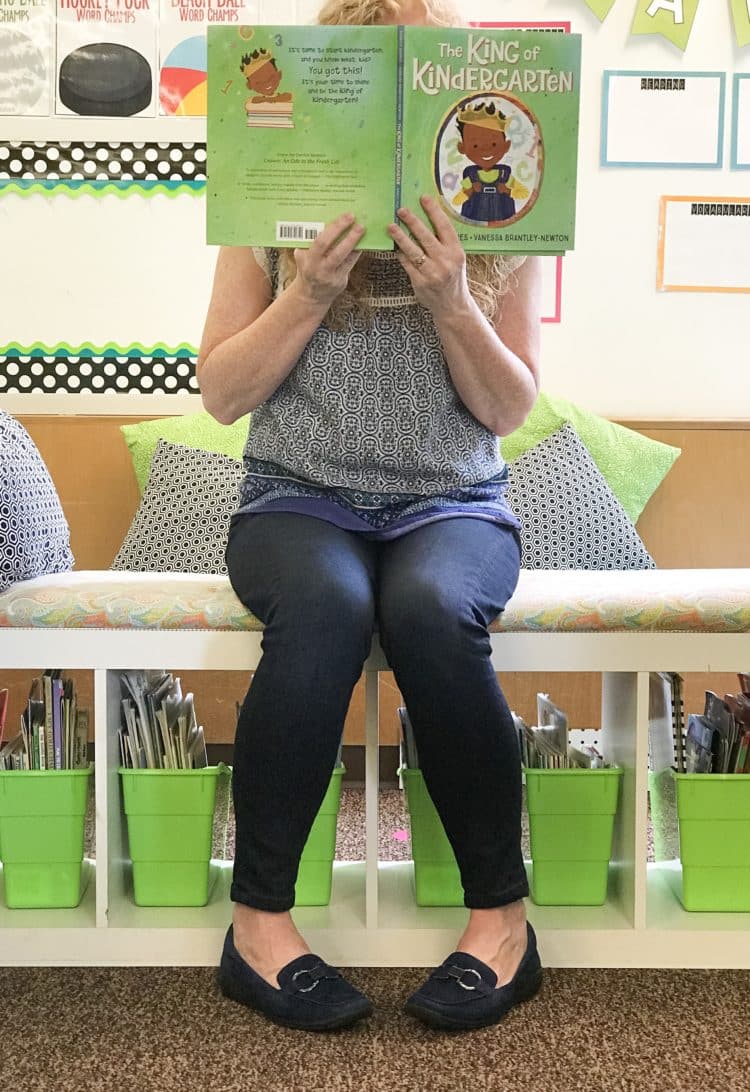 This is exactly what makes teaching so challenging and, at the same time, so worthwhile and fulfilling. All those differences in my students mean I never know what I'll need to do to get them engaged in learning. One day I may be dancing the Alphabet with my musical learners. The next day I might be on the floor playing a word game with my linguistic learners or climbing on tables to assess a STEM challenge for my logistic learners. But every day, without fail, my kinesthetic learners will have me moving, participating in brain breaks that bend our bodies, hopping out number problems on a floor sized number line, or using our bodies to spell out sight words. Teaching is a business of movement, and thankfully, I have the right shoes to help me get the job done.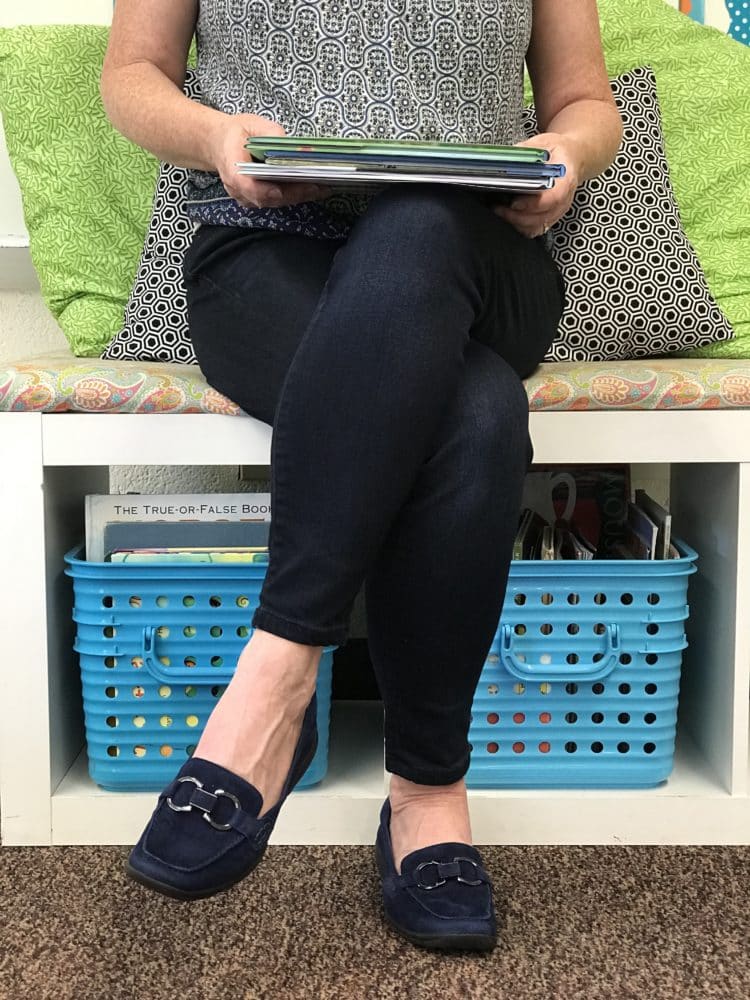 My Easy Spirit Avienta Loafers make keeping up with all my different learners easy. They are incredibly comfortable and have what it takes to keep up with my busy kindergarten learning schedule. (Plus they come in red, black or gray!) I love that I don't have to give up great looks for comfort. With these EasySpirit loafers, my feet can look and feel great at the same time.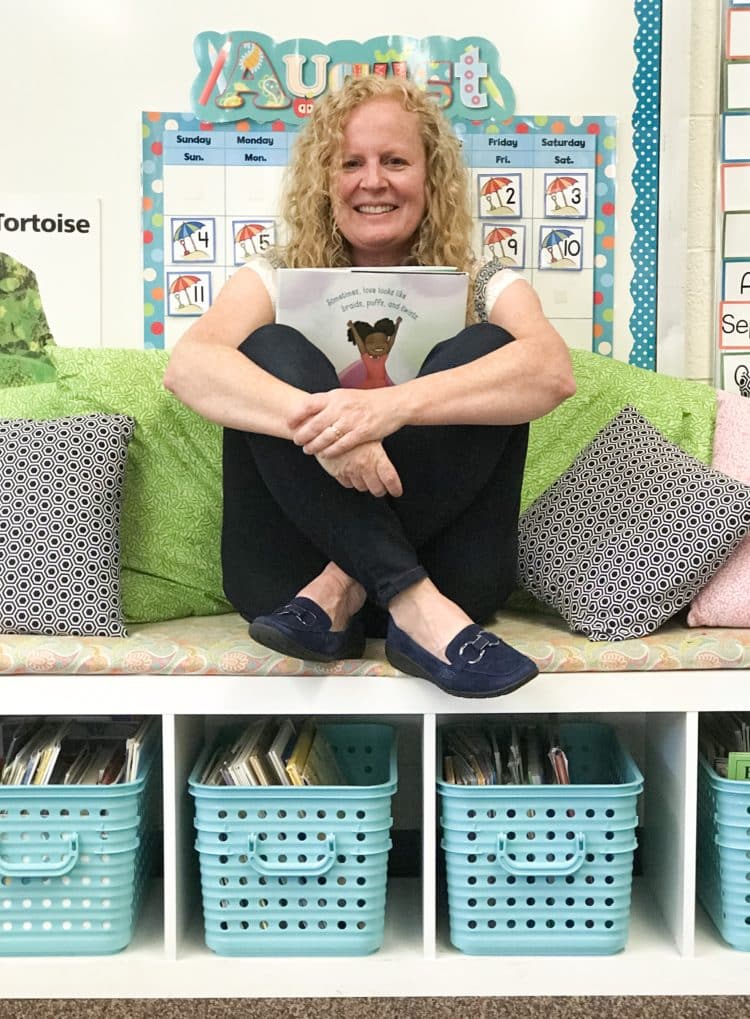 THE GIVEAWAY
And now you can experience the convenience and comfort of Easy Spirit for yourself. You see, I'm partnering with Easy Spirit to give away an amazing #MoveFor Learning kit which includes Easy Spirit shoes and so much more!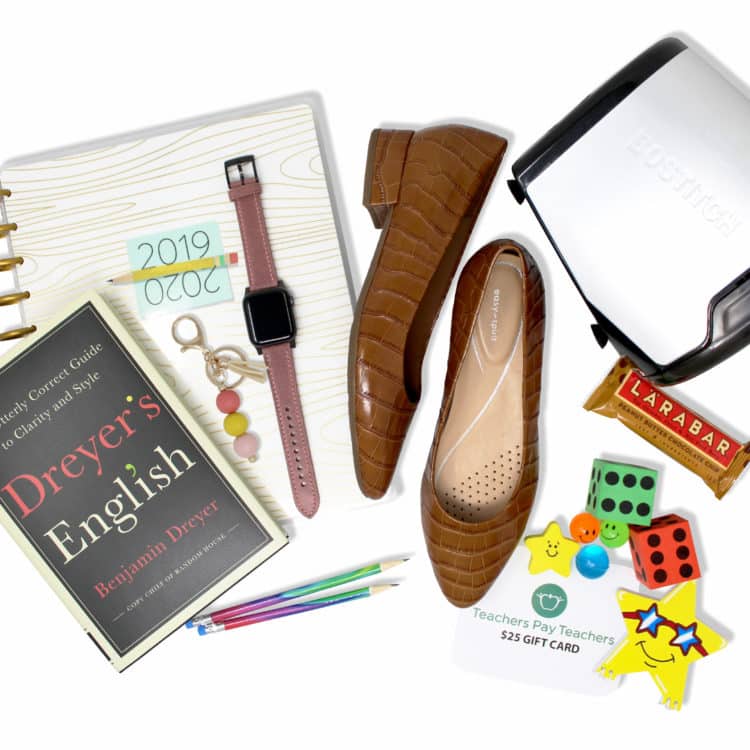 Just check out all these amazing prizes:
1 pair of Easy Spirit shoes
Bostitch QuietSharp Glow Electric Sharpener
Jord padded Apple watch band
$25 Teachers Pay Teachers gift card
Parcelly keychain
Happy Planner agenda
Lara bar
Dreyer's English book by Benjamin Dreyer
Oriental Trading School "Treasure Chest" Assortment
To enter for your chance to win, all you have to do is:
1) Follow Easy Spirit on Instagram by clicking HERE.
2) Go to my Instagram by clicking HERE and tag two friends in the comments of the contest post that matches the picture above.
Entry period ends August 23, 11:59p EST. No purchase necessary to enter or win. Purchase will not increase your chance of winning. Full sweepstakes rules: https://www.easyspirit.com/moveforlearning.
I was financially compensated for this post. However, the opinions are my own, and I only promote products and services that I love.
Don't miss this opportunity to kick your stylish, comfortable feet up at the end of the day knowing you'll be ready to #MoveFor Learning again tomorrow because of your Easy Sprit Shoes! So, what do you #MoveFor?