Using a variety of materials that are engaging to students with different learning profiles is what will keep your math and literacy activities exciting and meaningful for your students. Learning with Watercolor Paints can turn practicing essential skills from mundane to marvelous.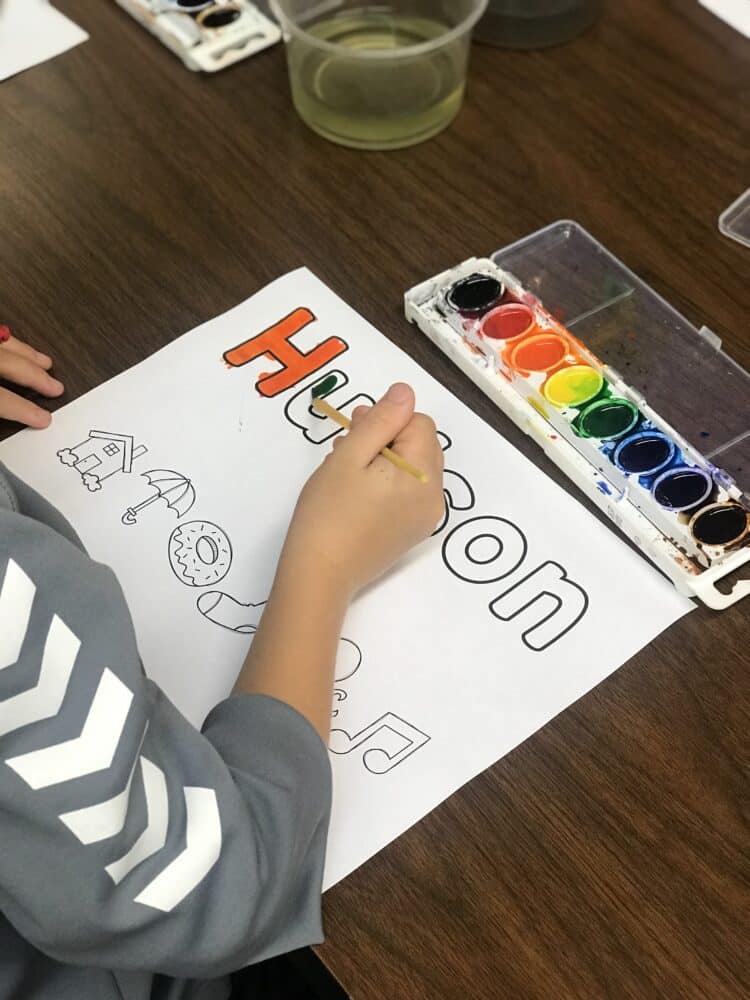 Watercolors in the Classroom
I get it. Watercolors can be messy! And you may think, it just means more work for me in the long run. But honestly, I use watercolors nearly every week for either a math or literacy station choice activity. The key to successful watercolor use is simply in the training of expectations and routines. In my classroom, that starts in week one.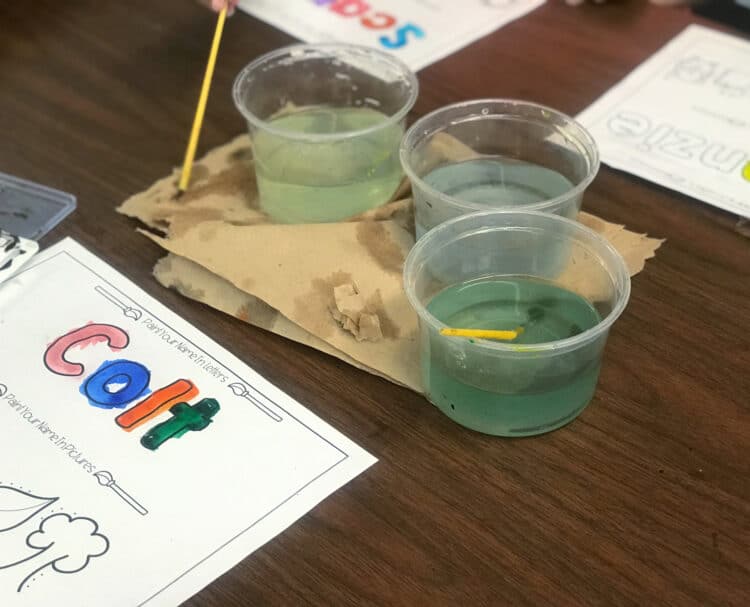 If I want watercolors to be a useful and desirable tool for learning, my kindergarteners need to practice using them. So in those early first days of kindergarten, we practice . . . getting the paints wet with our brushes . . . holding the brushes like a pencil and what to do if we 'accidentally' mix colors (because no one would ever to that one purpose).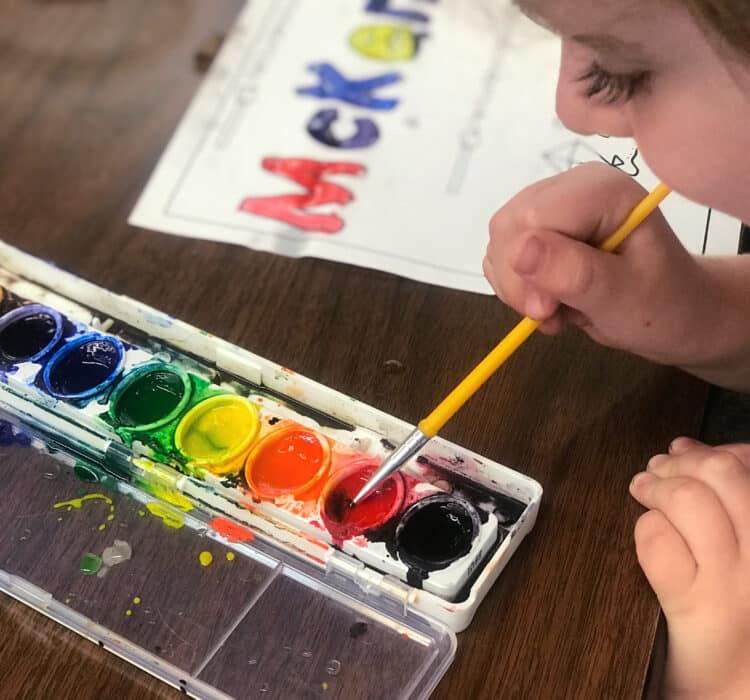 We start out using our old, not so perfect watercolors from the year before when are beginning to practice so that by the time I break out a brand spanking new set, they know how to keep them relatively nice. Students don't have their own set. We are a community and as a community, we are responsible for leaving our paints as nice as we found them.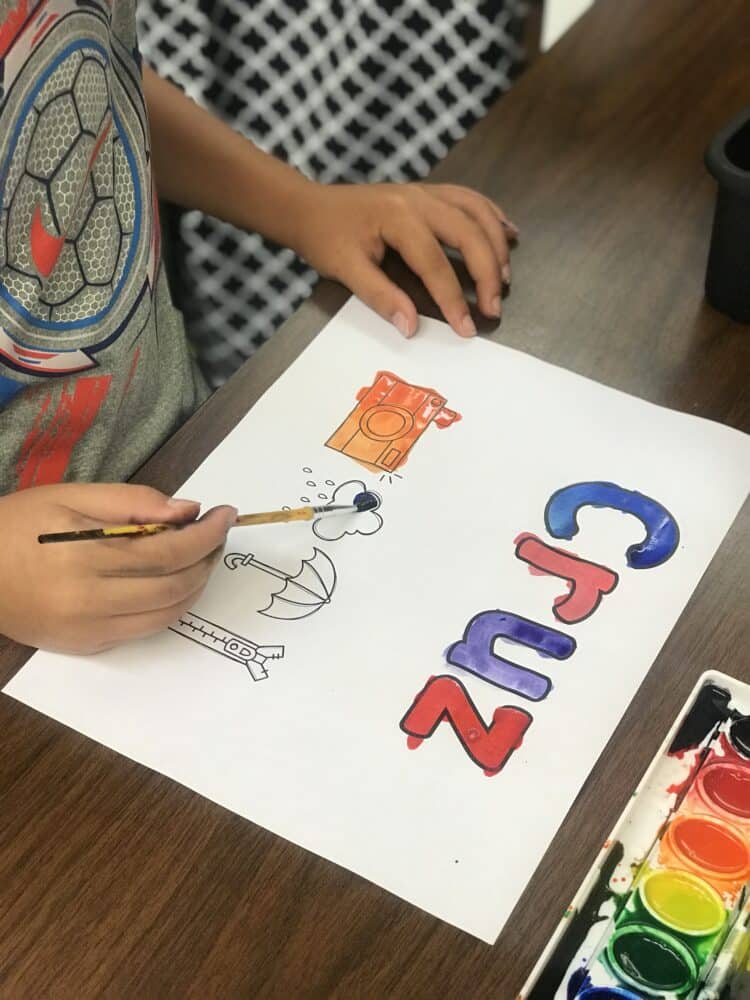 My students practice filling their water cups only halfway. They practice collecting some paper towels to put under the water cups. And they also practice emptying and refilling those water cups and walking them from the sink to the table. They practice . . . practice . . . practice and then they practice some more.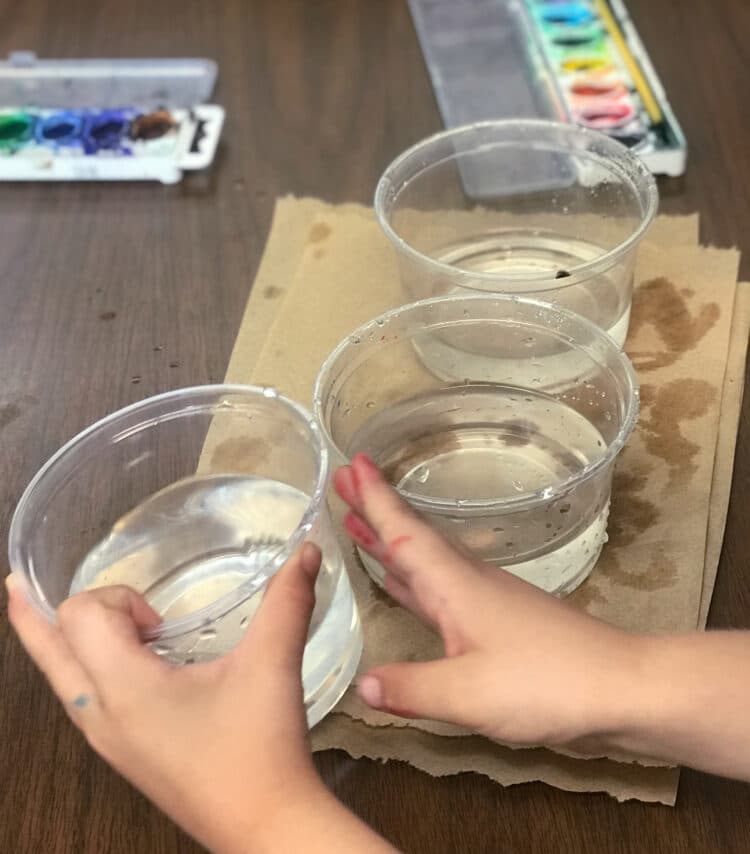 So that by the time my Daily 5 Stations are up and running, when there is the choice to use watercolors to practice sight words or letters, my students can collect the materials they need, use them and clean up after themselves without any help from me.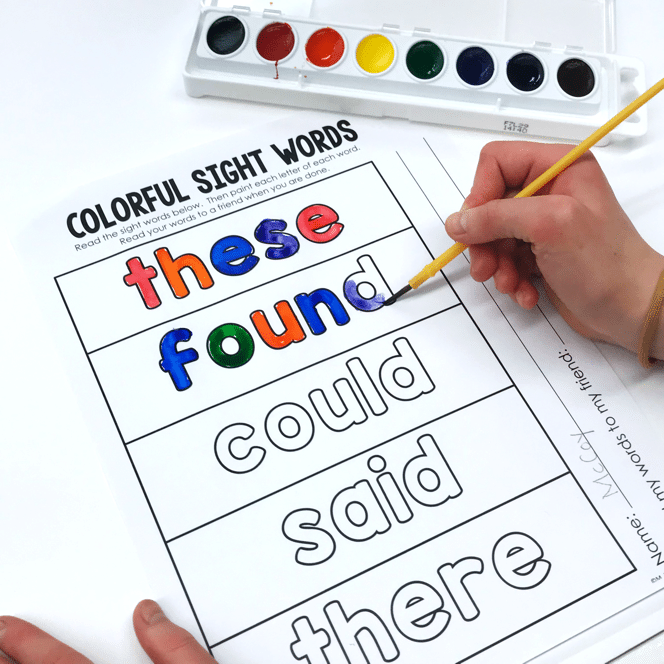 Watercolor Activities
In case you're looking for some activities using watercolors to introduce to your own class, here are a couple that use in my own class. Trust me, if they didn't work with my own students, I wouldn't introduce them to you. These work, they are engaging and they are all EDITABLE. That means you can make them work for you. Just click on any of the pictures below to see these items in my blog store. Of course, they are also available on my store if you prefer.
Paint Your Name in Letters and Pictures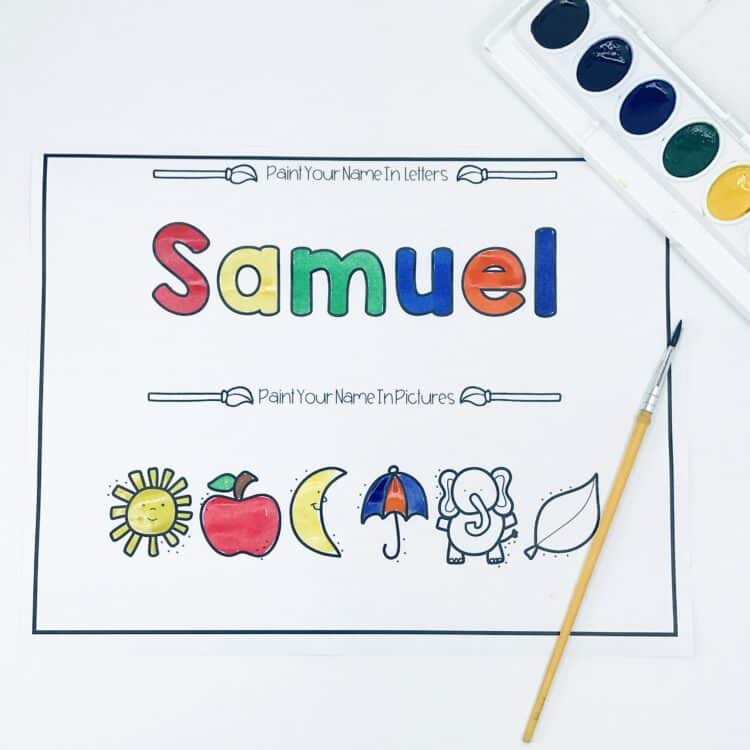 At the beginning of the year, when I'm teaching the routines and procedures of using watercolors, this is the product I use. It reinforces name recognition and there is the added fun bonus of including beginning letter sound pictures below the letters in each name.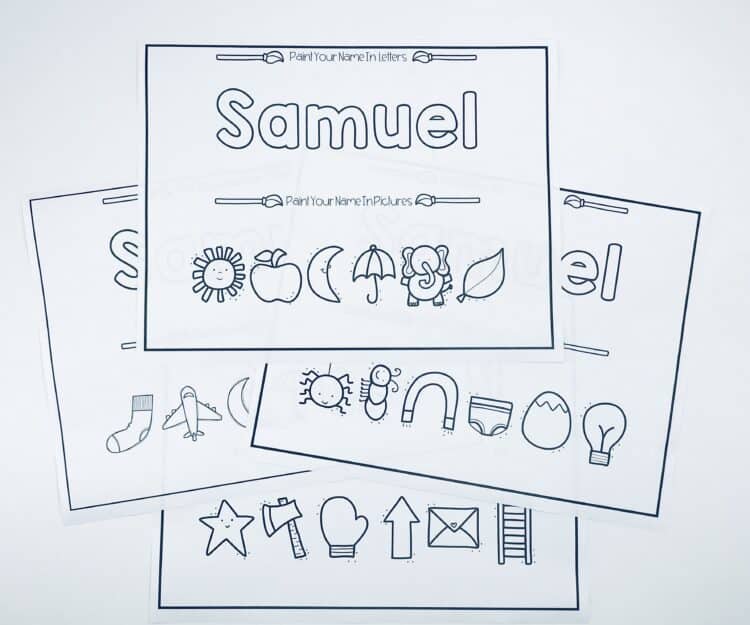 This isn't a 'one and done' activity . . . there are four different sets of picture fonts so you can actually extend this activity several times.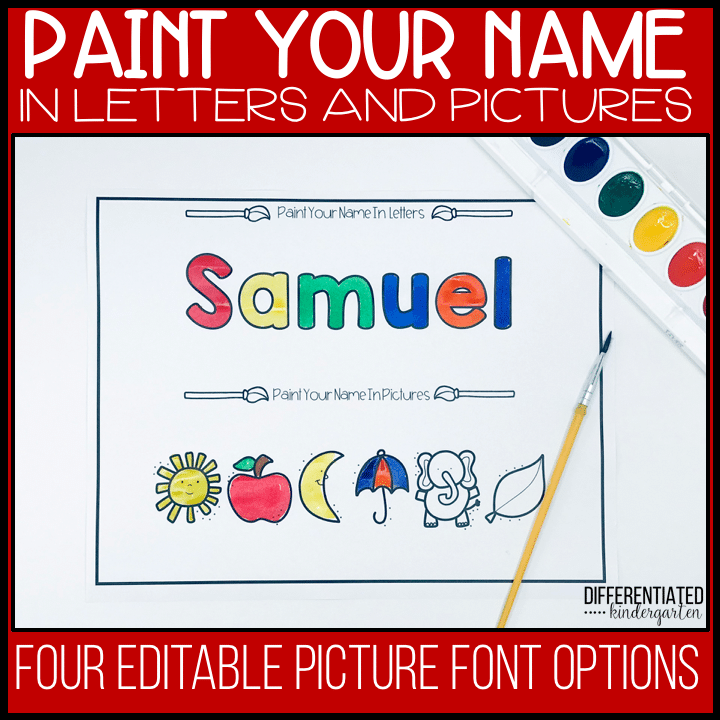 Editable Sight Words Too
You are definitely going to want to extend this activity, so why not let them paint their words too. This packet offers four different versions of pictures to letters from which to choose. Paint Your Words in Letters and Pictures will keep them engaged.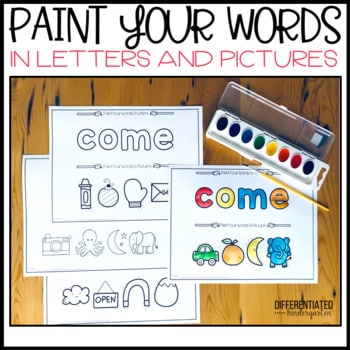 You choose the words you want to print. It's editable and easy.
Dot It – Paint It – Stick It
You kind of get a bonus with this editable set since it also includes q-tip letters/sight word activities along with sticker letter/sight word activities.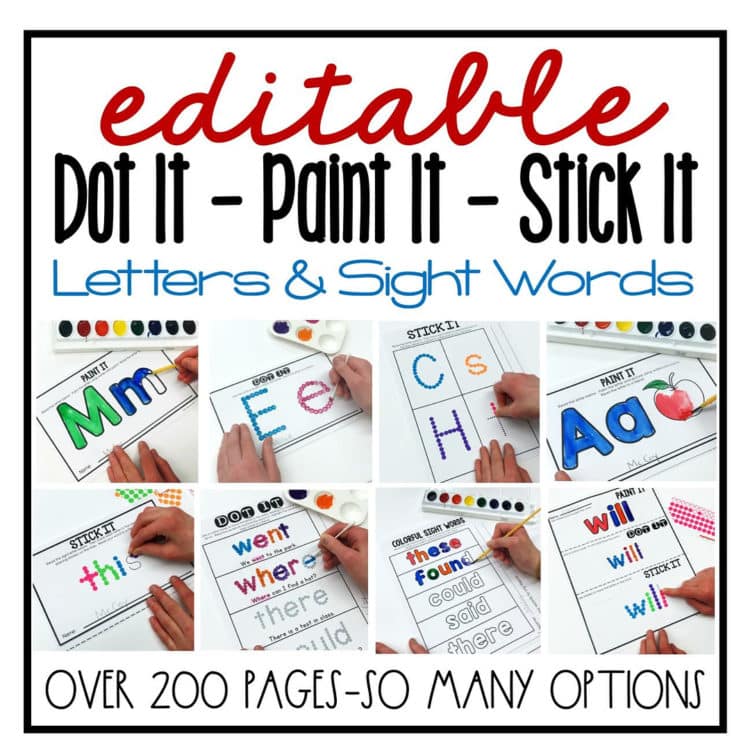 The painting portion of this set includes letters, letters and sounds, sight words, and sight words with corresponding sentences.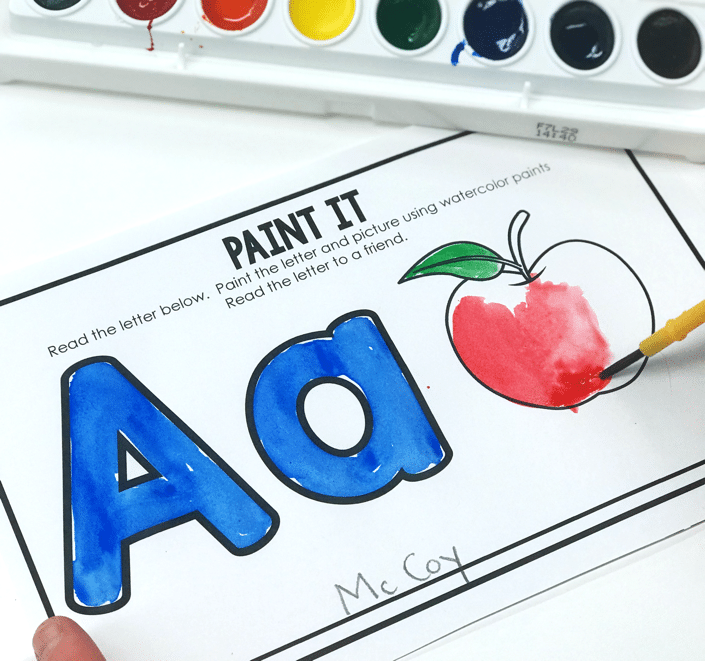 These activities go from the beginning of the year to the end for me. My students never tire of painting.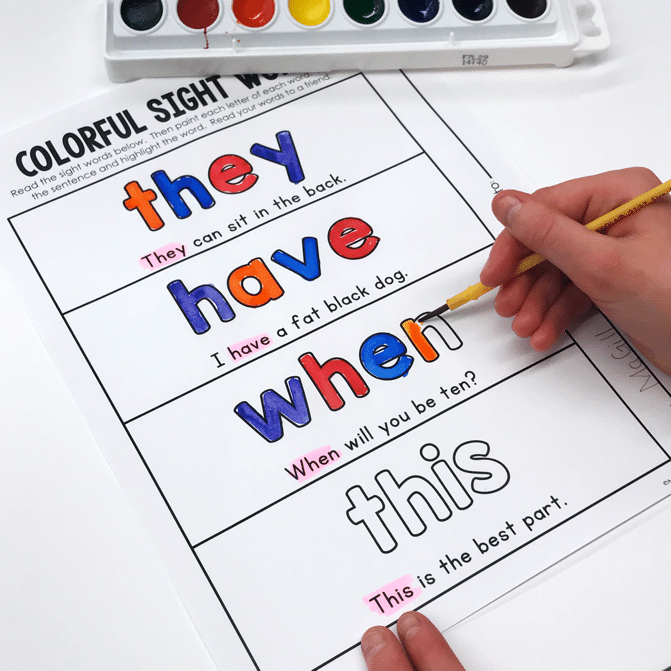 And as one final small suggestion . . . watercolor paints are kind of like crayons. In the same way that Crayola is the only crayons, you want Crayola Watercolors, too. Crayola is also the best brand for kindergarten-friendly watercolors. Trust me, there's a difference. Just purchase the Crayola brand. You won't be sorry.
Pin It
If you enjoyed this post, please consider pinning it so others may find it as well.