Are you harboring a deep dark secret? Are you hoarding oodles and oodles of those adorable Target Mini Erasers, but really have no idea what you should be doing with these lovely little bits of fun? I can help you with that. Check out these Mini Eraser Math Center Activities.
I have combined mini erasers with my favorite tool . . . self-correcting cards . . . to come up with some independent math activities that will delight your classroom friends and give them valuable math skill practice they need.
You'll love them because self-correcting means . . . independence and that means . . . more time for you to work with small groups.
Here are some of the math skills covered in each packet.
(I've included pictures of my latest Christmas packet, but you'll find these in different themes depending on the erasers that become available. Just check out my store HERE to see which packets are available now!)
HOW IT WORKS
Self-correcting cards are a pretty easy concept. I've been using these kinds of activities in my classroom for nearly 10 years for math and ELA skills. Students complete a task (complete a pattern, answer a problem, read a word, identify a letter . . .)
and then they 'open' the card to receive immediate feedback.
Teachers sometimes ask me, 'what keeps students from opening the card before they complete the task?' Well, I don't know about you, but all the kindergarteners in my classroom are professional tattletales so if anyone ever thinks of cheating, some little friend is going to totally call them out on it.
THE SKILLS
PATTERNS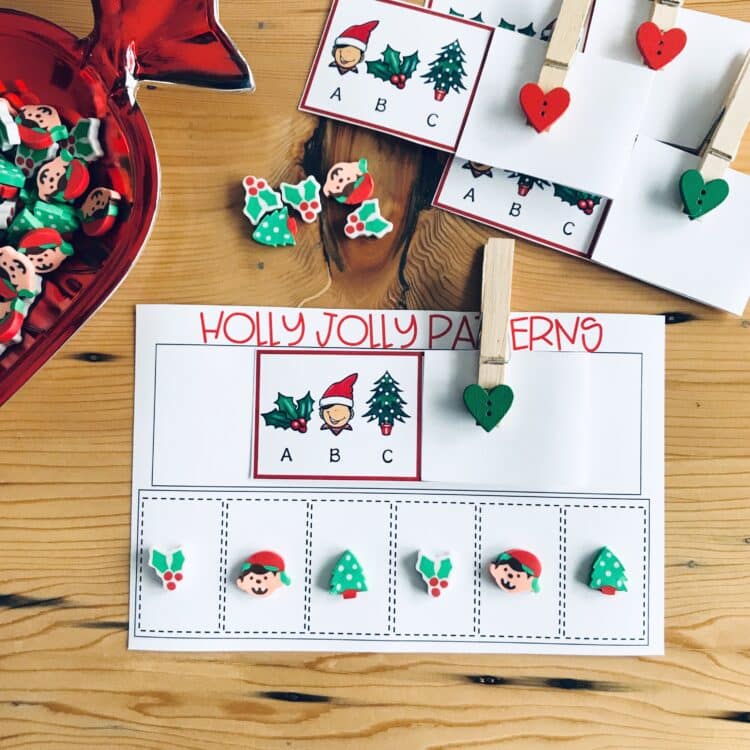 I know that many 'standards' don't really call out patterns as a necessary skill in kindergarten, but I'm telling you, I still teach patterns. If students are going to be successful in math, they have to be able to see patterns. It's a given. So you'll find a pattern activity in my mini-eraser packs.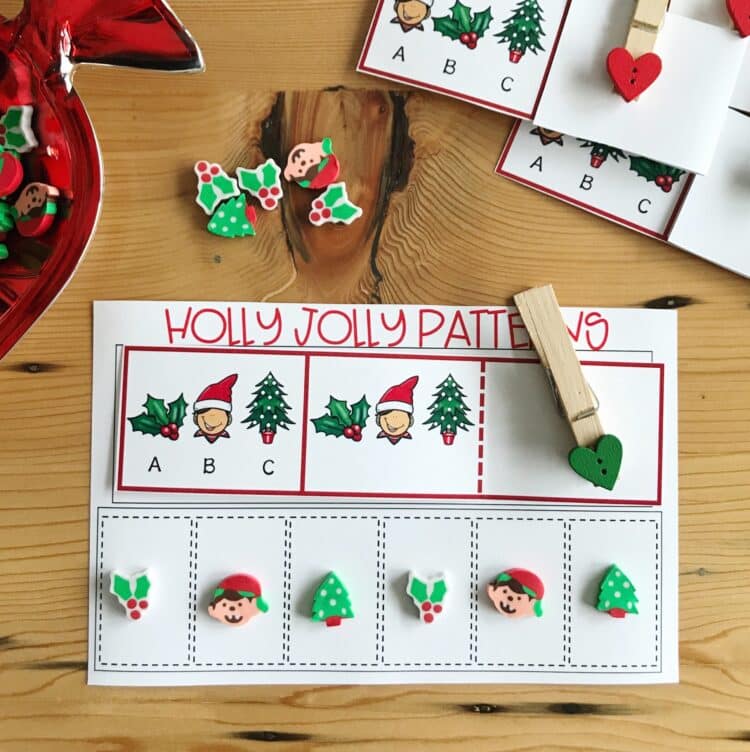 TEN FRAMES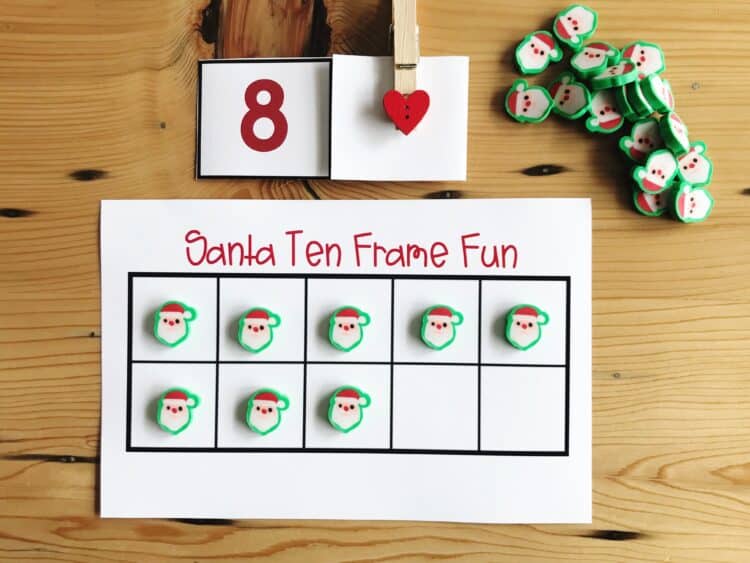 Ten frames are such a seemingly easy concept for kids to master, but it takes time for them to become automatic and for kids to fluently correlate a number to what it looks like in a ten frame, so we practice it . . . a lot!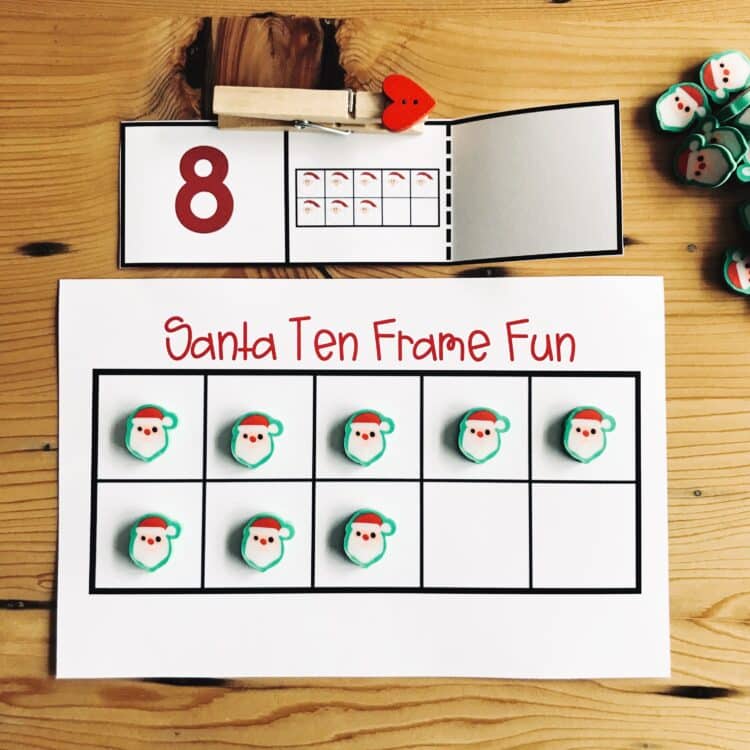 NUMBERS BEFORE AND AFTER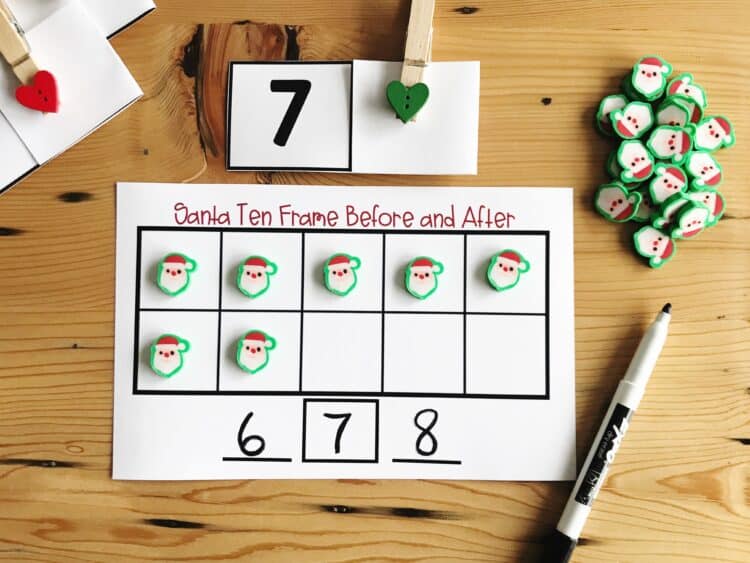 To extend that ten frame concept for students who are ready, I like to have them identify the number that comes before and after (one less and one more).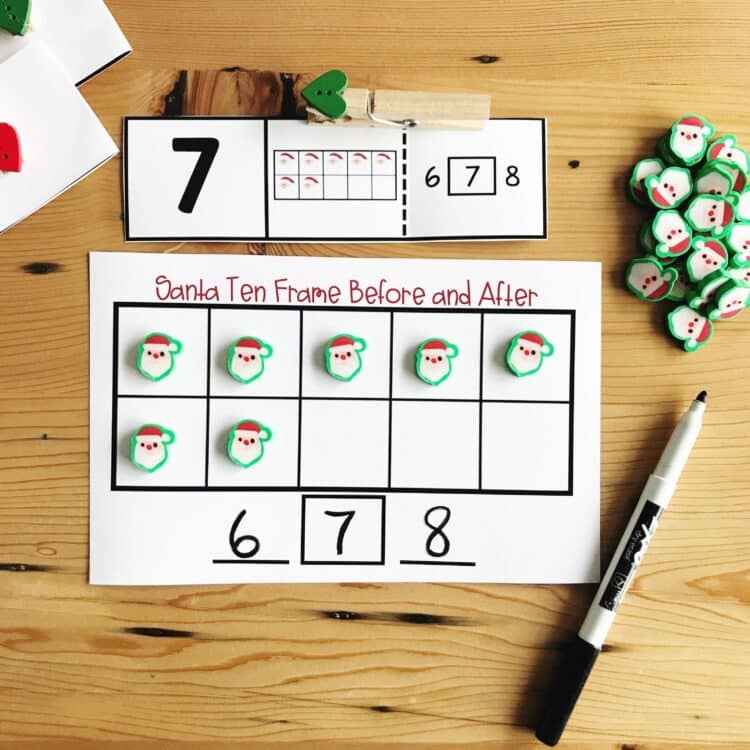 MAKING TEN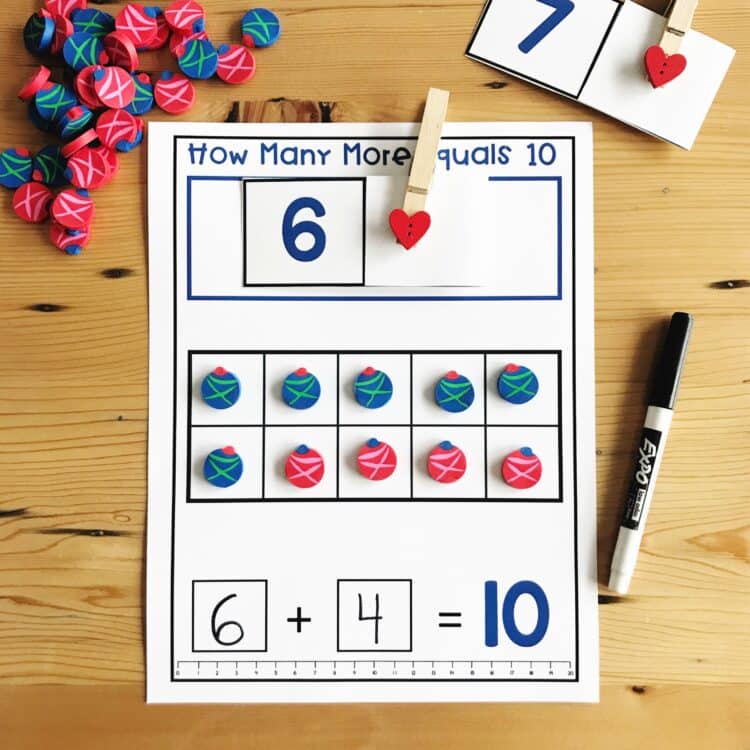 And you can extend that ten frame thinking even further when you talk about how many more to make ten.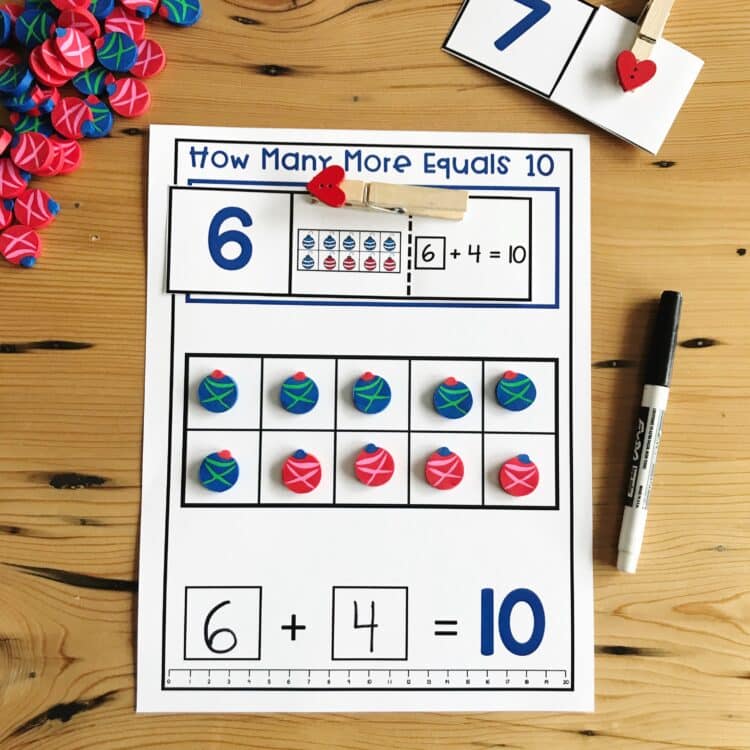 COUNTING FORWARD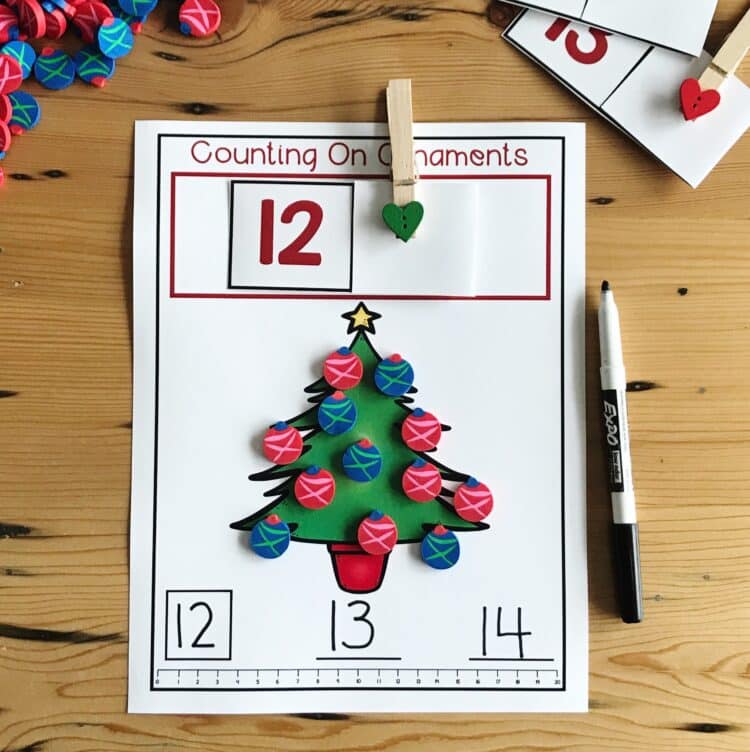 The ability for students to easily start at a number and count forward (and back) makes it much easier for them when they start adding and subtracting numbers. This activity gives them a bit of practice in that area.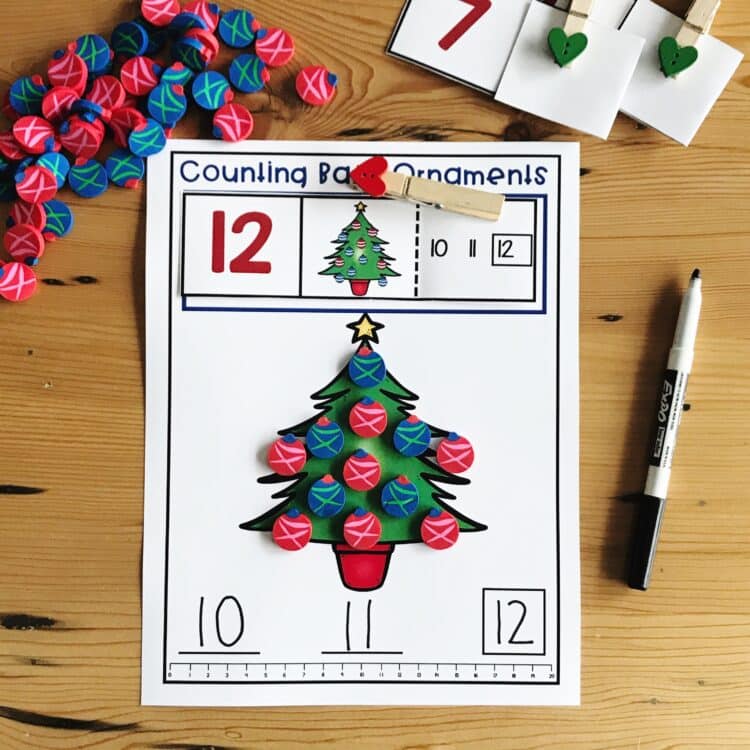 COUNTING BACKWARD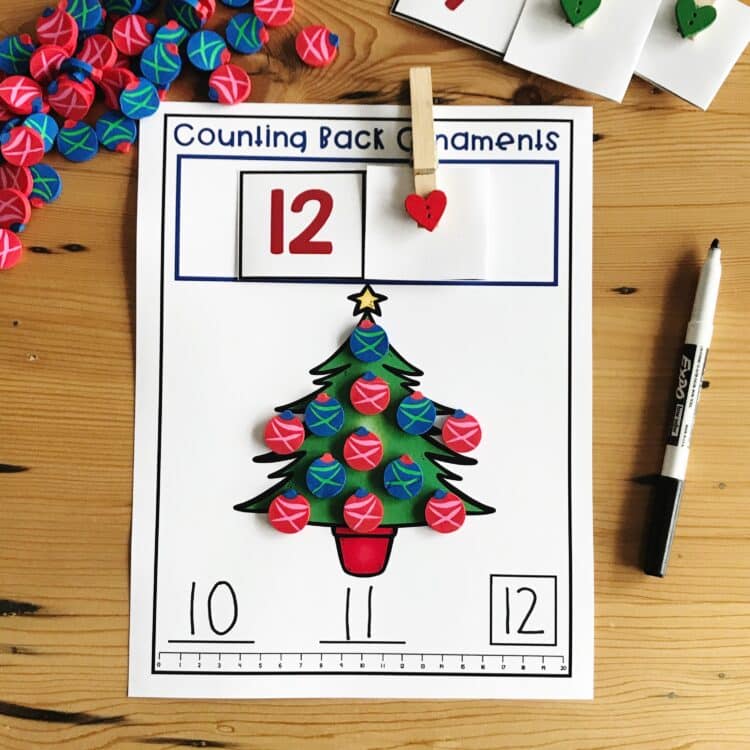 Like counting forward, this counting back activity will be a nice precursor for subtraction with your students.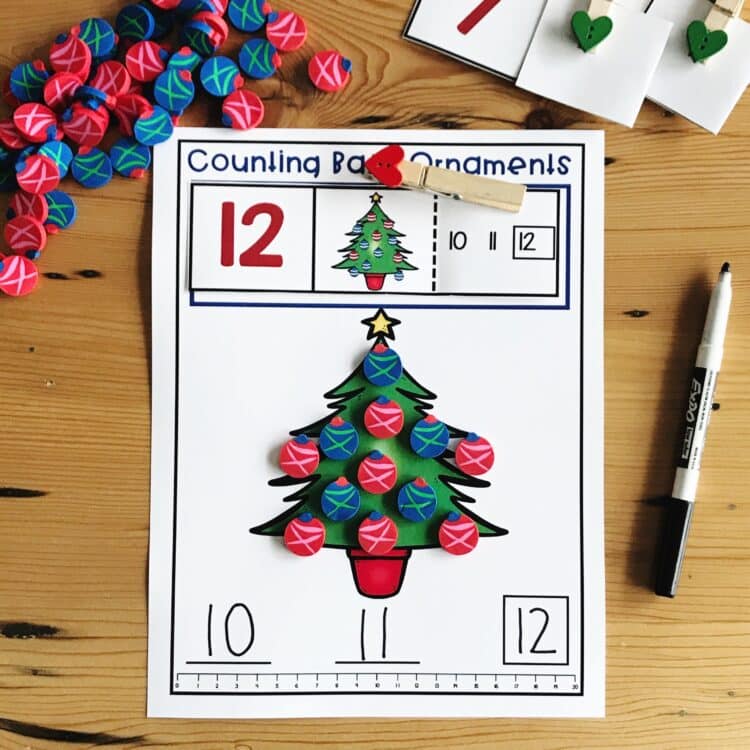 PLUS ONE MORE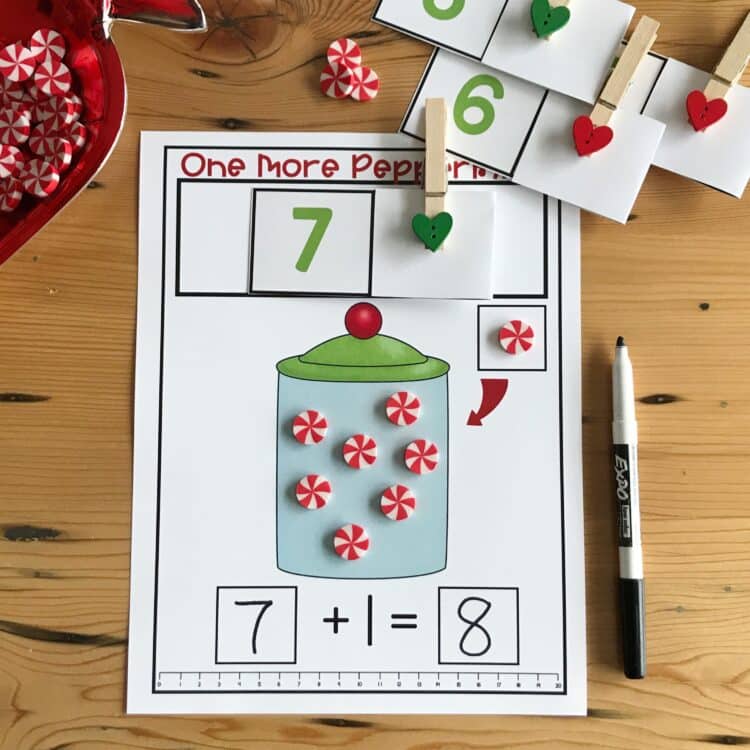 Counting on activities are a great segway to the adding one more activities you see here. These activity cards will cover plus-one activities 0-10.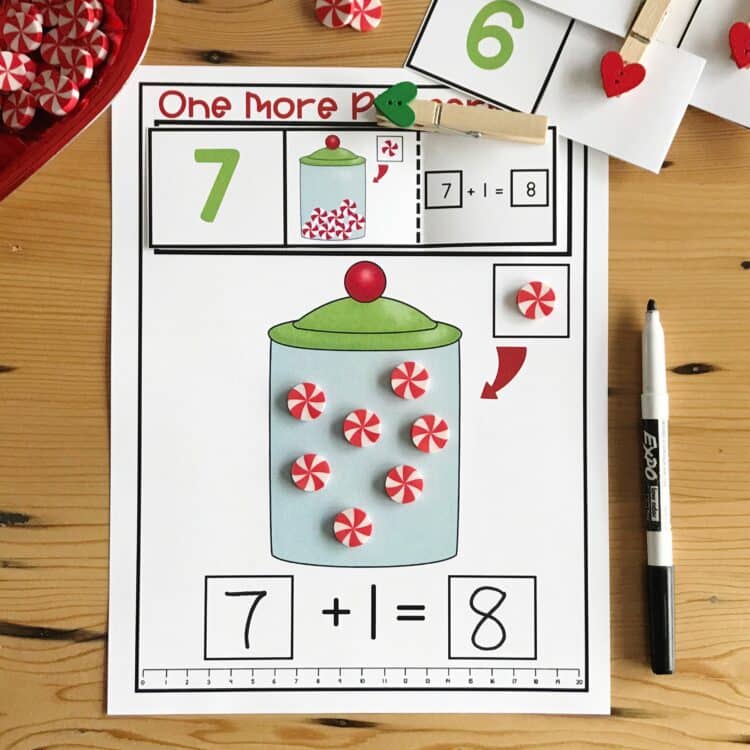 ONE LESS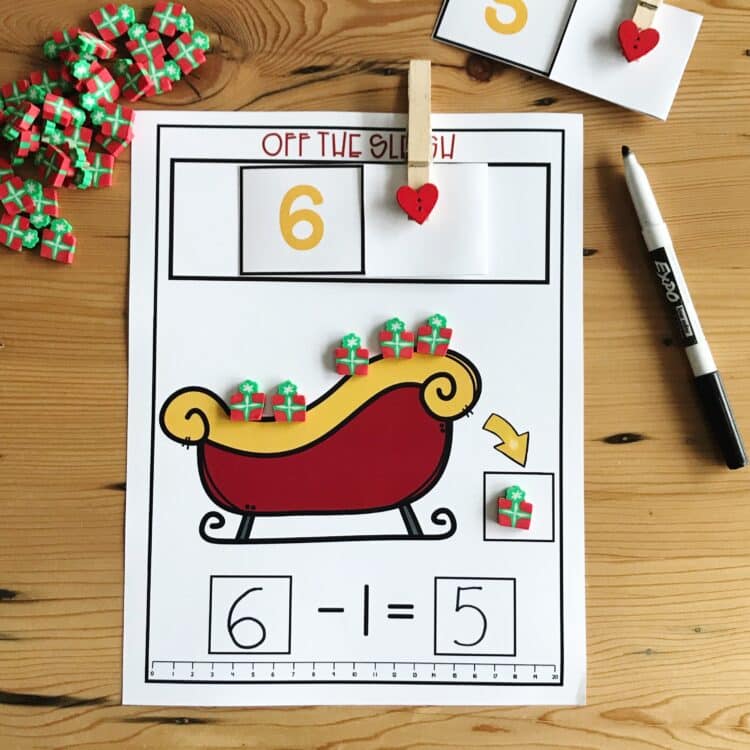 Subtract 1 activities act as the next step in counting back from a number and will help students move into subtraction concepts.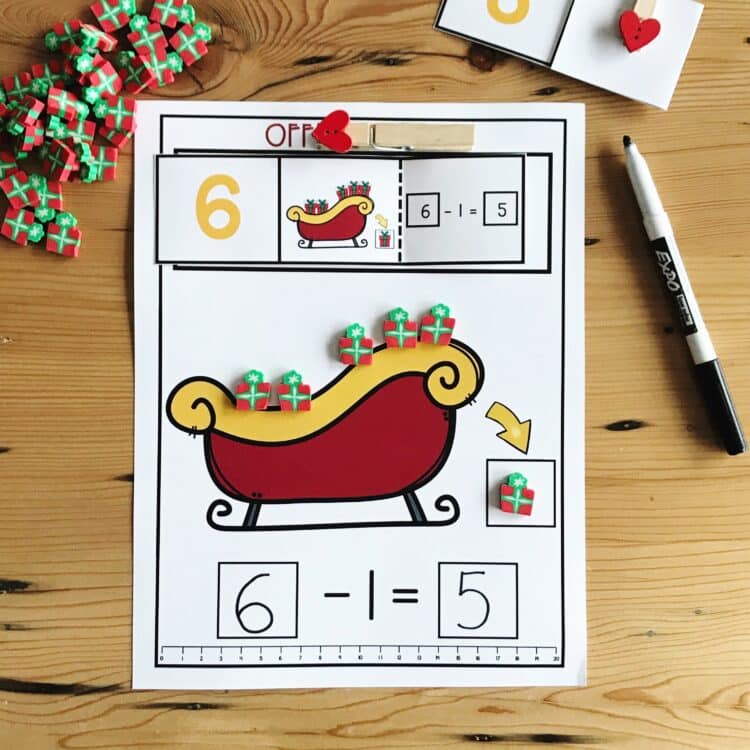 ADDITION TO 5 (AND ADDITION TO 10)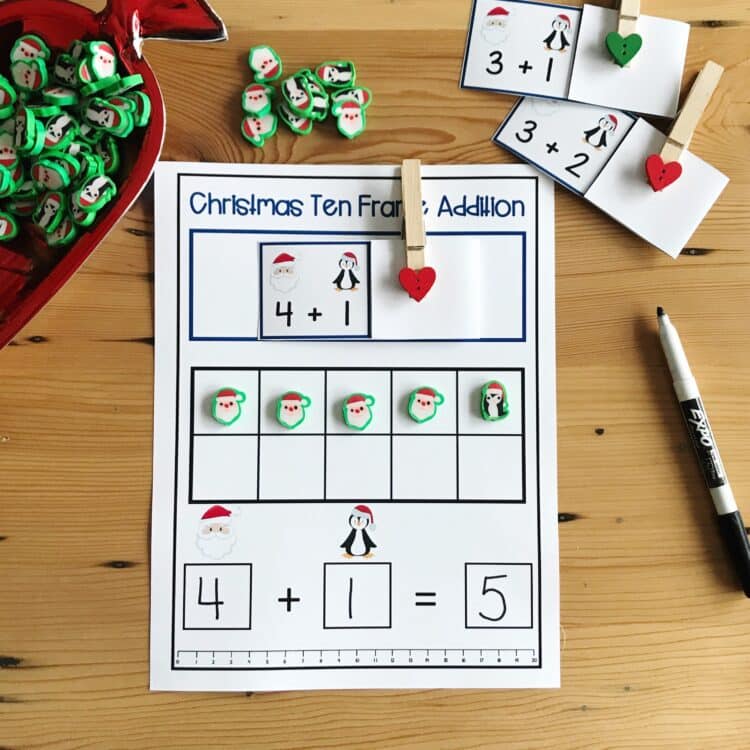 And finally, there are two differentiated addition sets to transition into more challenging addition problems. I have one set for addition through 5 and another set for addition through ten so you can challenge those kids who are ready.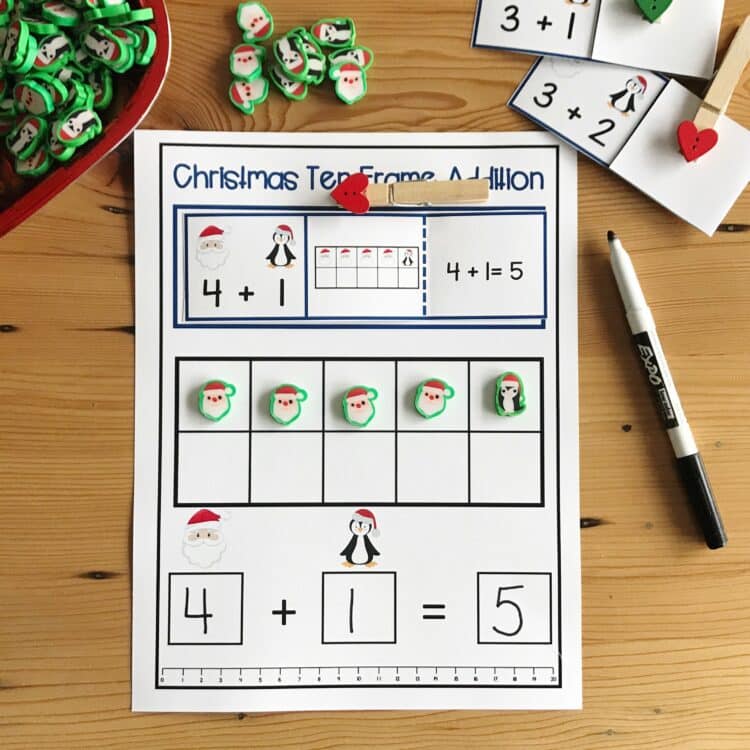 WHEN TO USE THEM
I used these mini eraser math center activities in my morning work and math centers every single day in December. (I also have self-correcting cards for ELA activities in my Daily 5 Stations.) So you can use them daily as a center activity, for small group instruction or early finishers. Once your students learn the routines and expectations of the activity, it's really one that you can put on autopilot and let them go!
Change out activities as the seasons or themes change.
If you'd like to see more activities like these, check out my blog store HERE or if you prefer, I also have a store on TpT HERE.
PIN IT
If you like this activity, please consider pinning it for me. Thanks