If you're like me, you're looking for ways to keep learning fun and engaging while your students are distance learning at home. Since I'm sharing these ideas with my own students and their families, I thought I share them with you all as well. Maybe you can pass this post on to your students for some ideas of ways they can keep learning hands-on and use what they have readily available and leftover from Easter.
These pictures are from past years in my classroom, so if they are activities that you want to pin and save for next year when you have kids in a class, please do!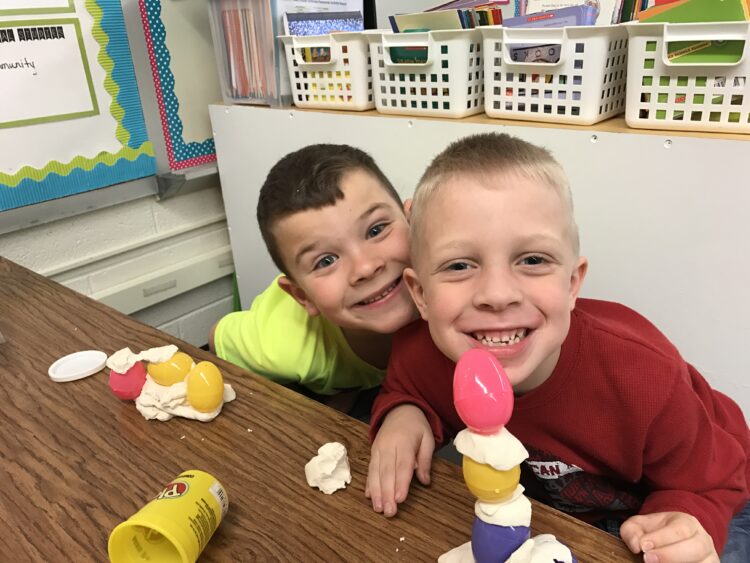 SOME STEM FUN
These challenges are all about building . . .
A HOME FOR PEEP
This activity is always a favorite for Stress-Free activities right before the Easter break or for after the holiday, using all those left-over materials. Students use toothpicks and jelly beans (especially good for those flavors that aren't your favorite) to build a home for their 'Peep.'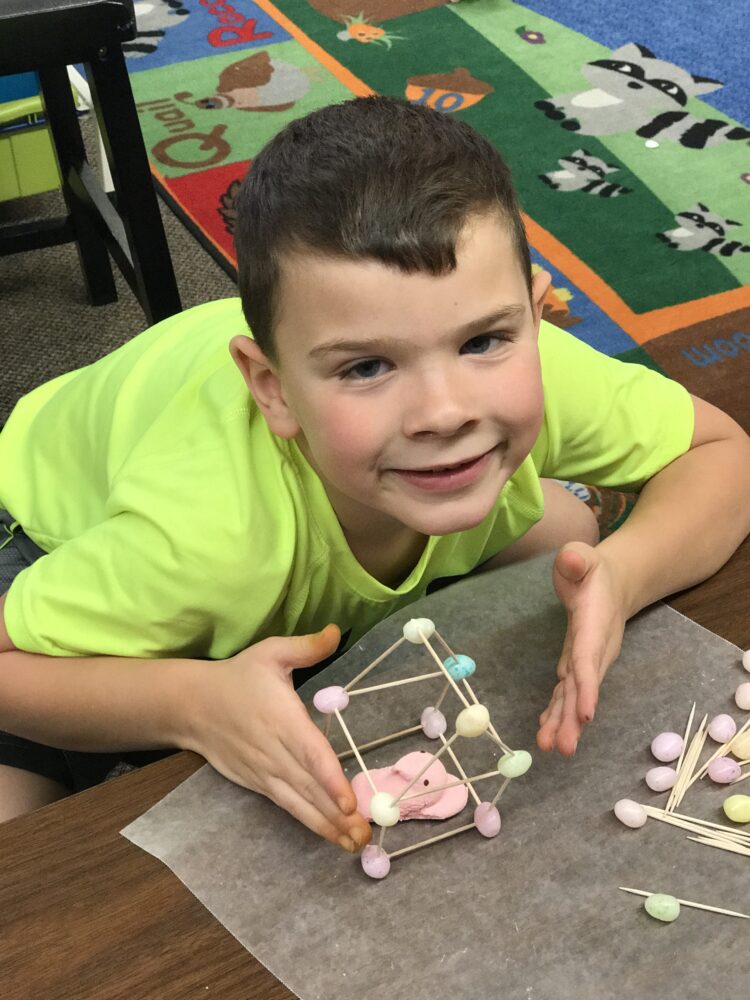 Materials Needed:
jellybeans (I get the biggest, cheapest ones I can find at the Dollar Tree.
Toothpicks
Peeps (I personally hate Peeps. Too sweet! But kids love them so get a variety.)
Waxed paper or a paper plate for your building surface.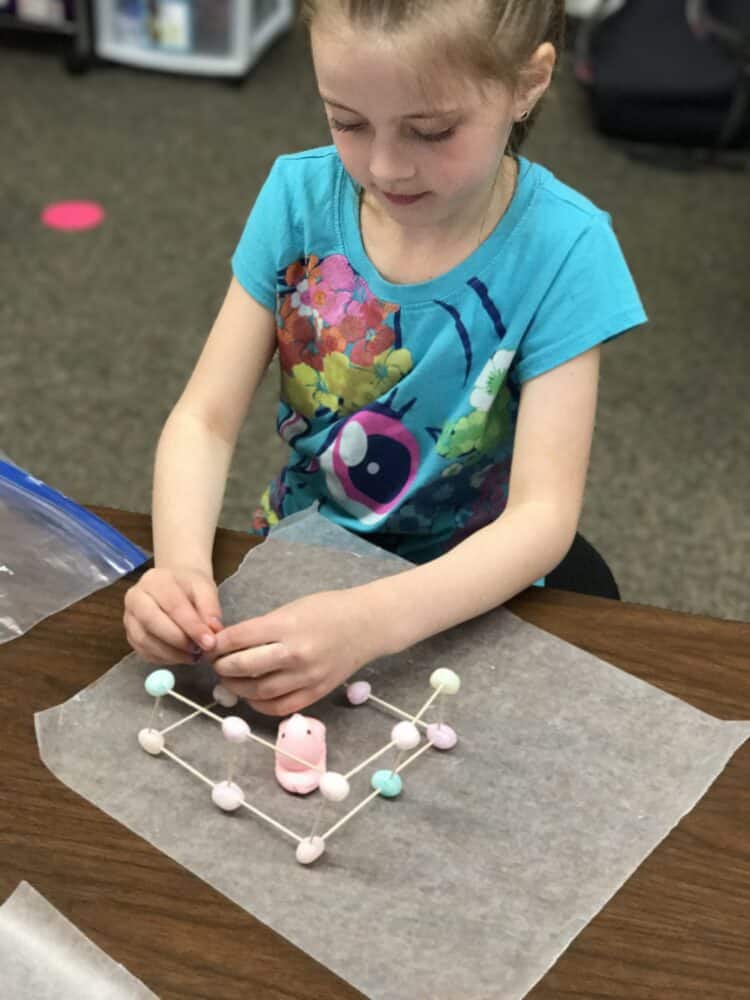 EGG-CELLENT TOWERS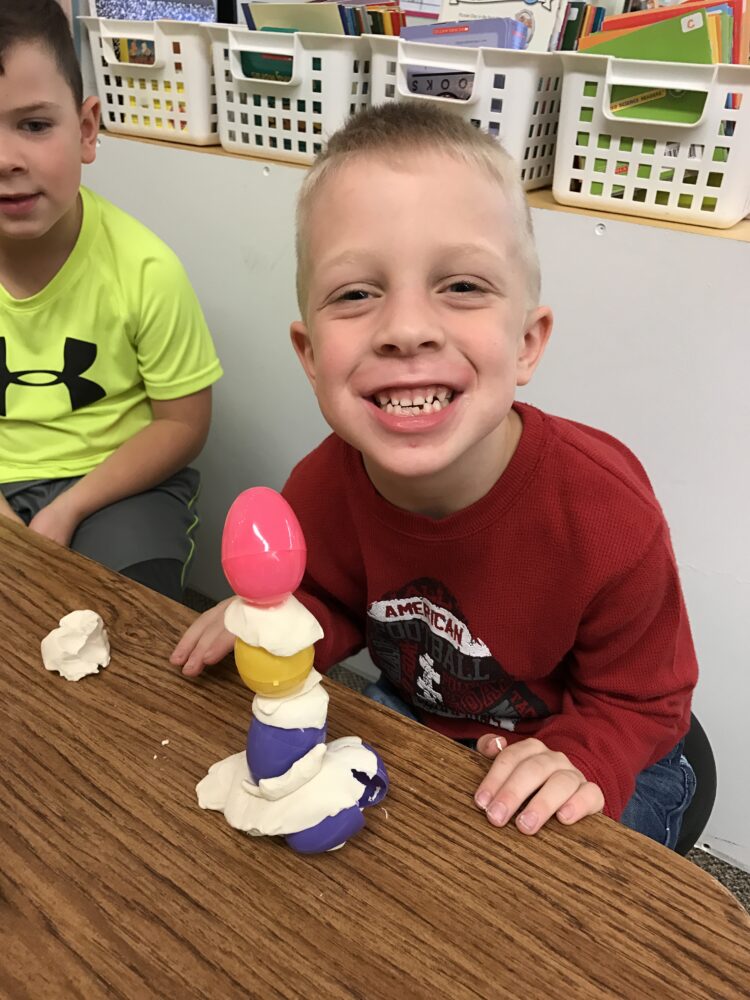 Students are challenged to build a tower as high as they can using only full plastic Easter Eggs and dough. It takes them a while to figure out that they need a very solid base to make the tower sturdy enough to give it any height. I like to let them figure this out on their own. It's tougher than it looks, but it's also tons of fun.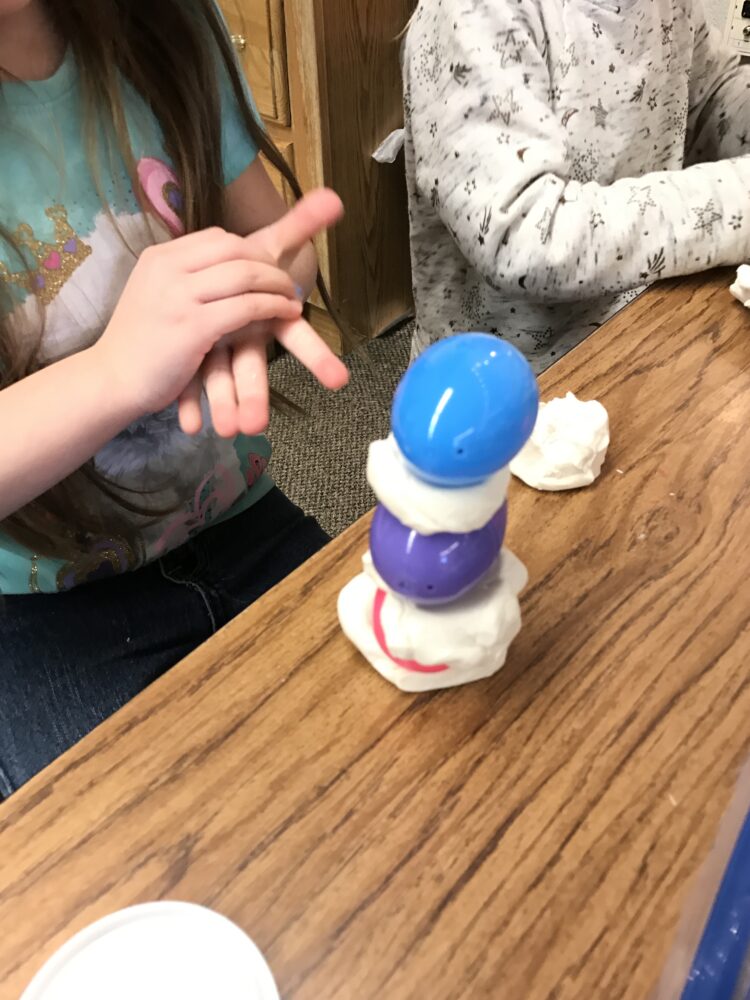 Materials you will need:
At least 10 Plastic Easter eggs per child
LITERACY FUN
EGG WORD FAMILIES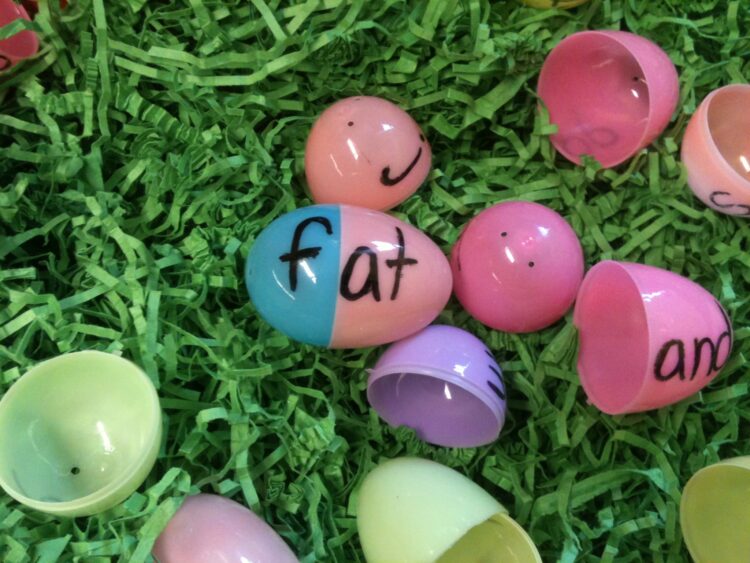 There are two different ways you could do this activity depending on what you have available. If you have traditional 2 piece plastic eggs, you can use these as word family builders. Write some word families on the back end of the egg and onsets to go with the rhyme on the back. So for instance, if you write "at" on the back end of the egg, you could write, "c, s, f, and p' on the front. Students put the eggs together to create words that are real or nonsense and can record.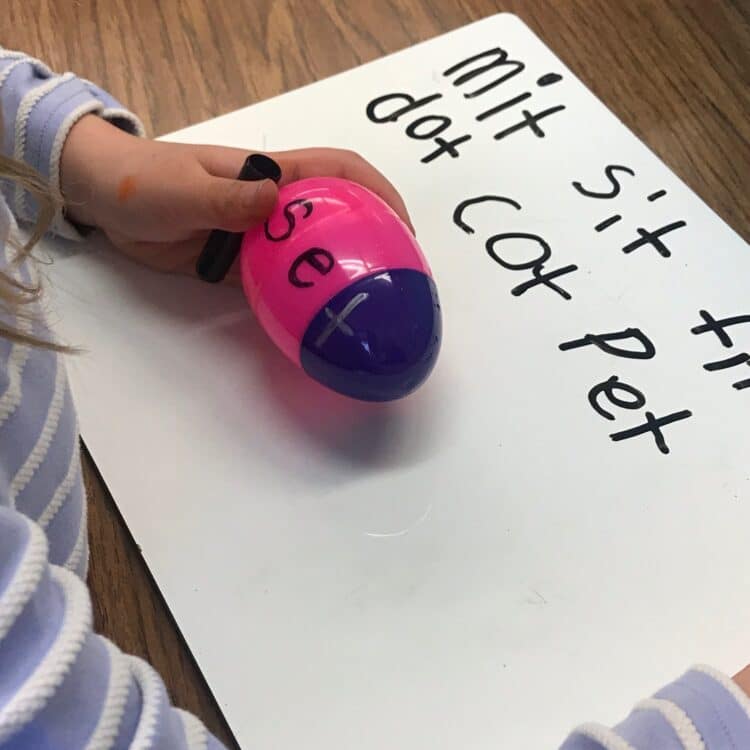 I have also done this activity with three pieced eggs and had them put the eggs together and/or spin the pieces to make real and nonsense words.
Materials:
EGG-CELLENT WORD BUILDING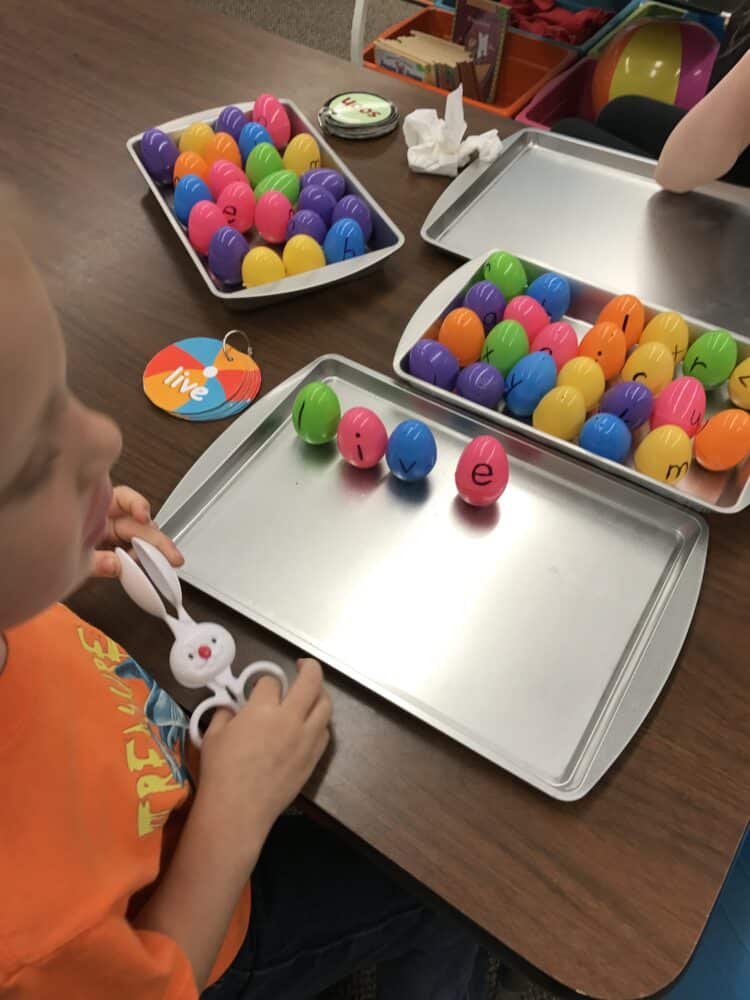 By using a little dough and some magnets, you can transform your Easter eggs into freestanding letters. I like to use a little non-hardening dough but you could also just use a hot glue gun to secure the magnet as well. Once the magnet is secure, students can use the eggs to build CVC or sight words.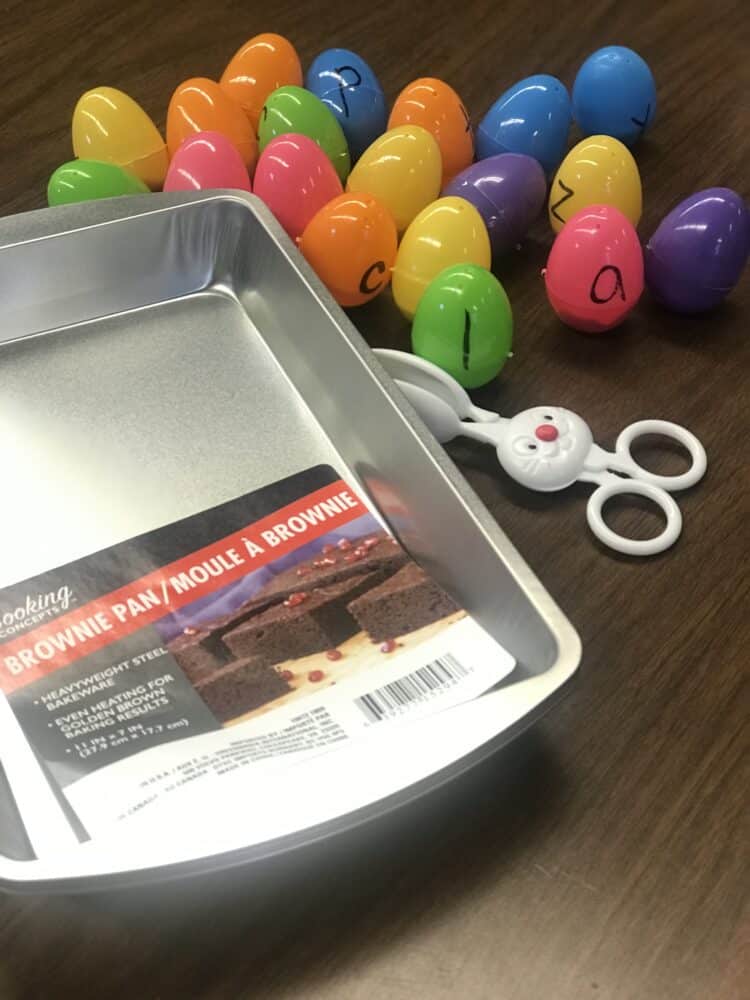 Materials:
non-hardening dough or glue gun
black Sharpie
metal cookie sheet or cake pan
Easter tongs to make it fun and fine motor friendly
EGG-CELLENT DIFFERENTIATED WORD WORK PUZZLES (FREE)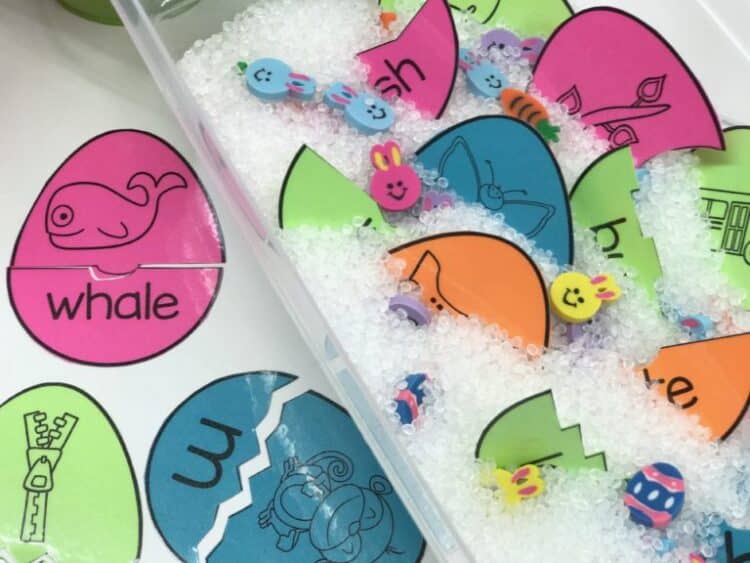 Just in case your students might have access to a printer, I'm putting this FREEBIE here, too. It's great fun, free and differentiated. Click HERE to head to the post where you can get it for free.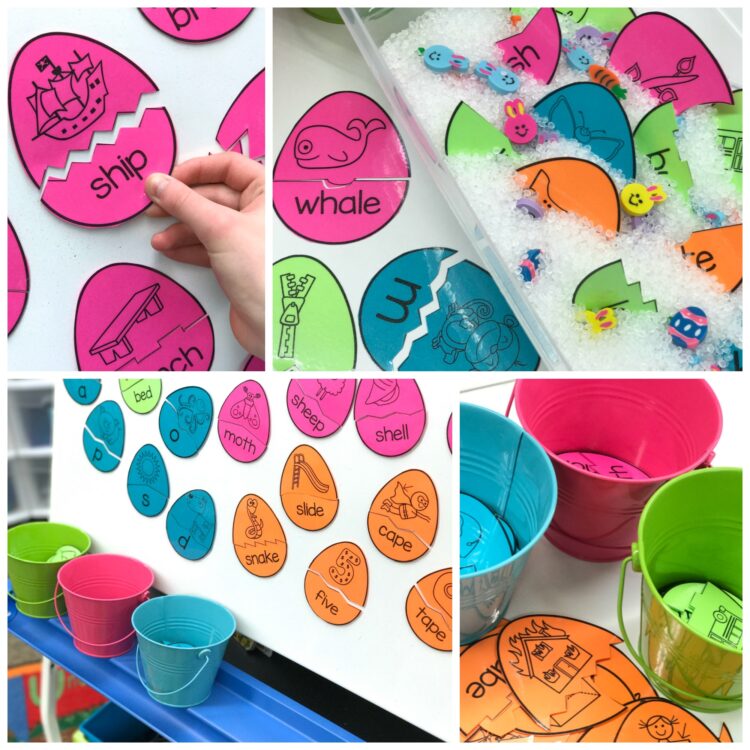 JUST FOR FUN
EGG STACKING RACES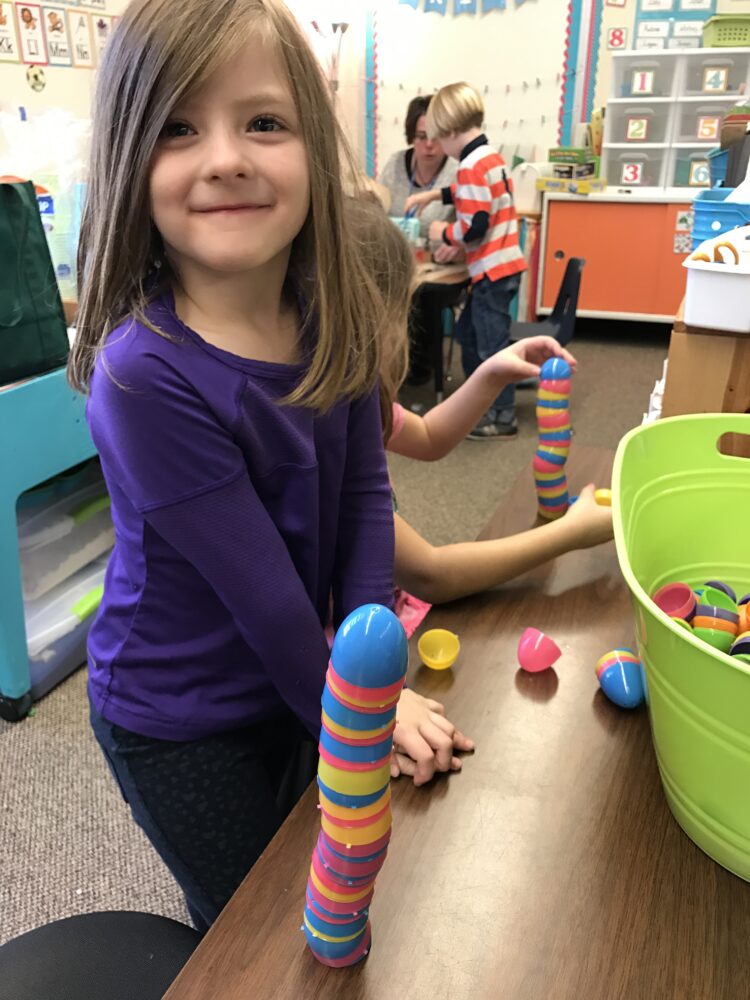 And just because, you need some fun, there are Egg Stacking Races. Set the timer for one minute and see who can stack the most half egg pieces. It's tough because they like to slip and tip. You have to have patience and a steady hand.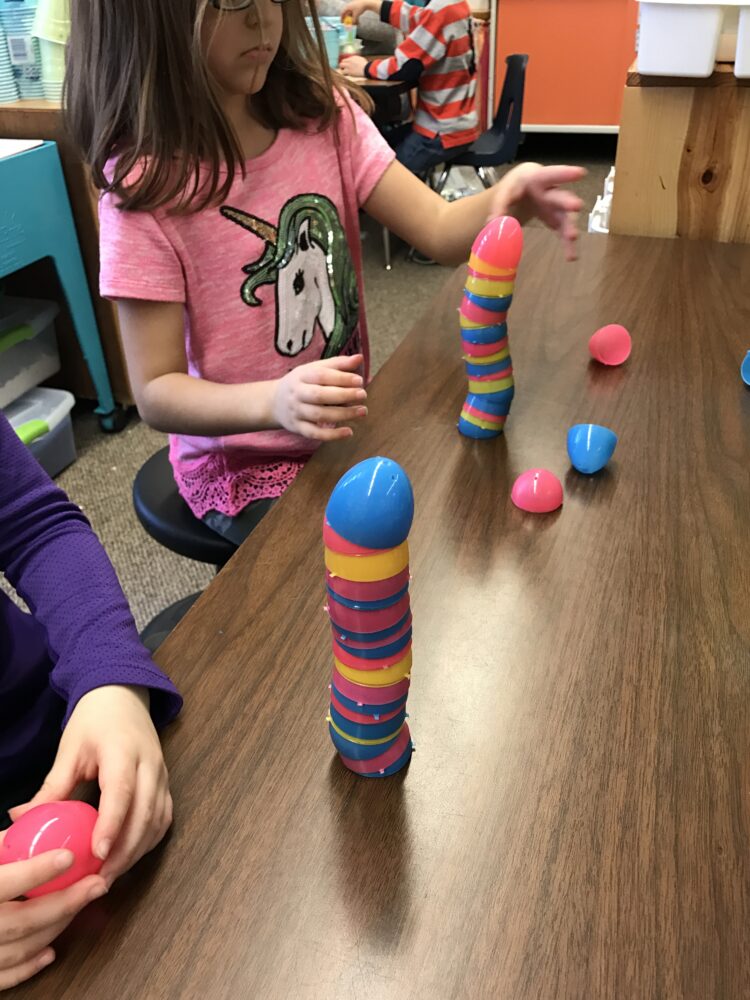 Materials:
1/2 pieces of Easter eggs (if they are all the same size it's easiest)
timer
And that's it friends. Even if Easter is over, your students will still love these activities and parents will love that they can use items they already have. If you'd like to pin this to remember it for next year, just use the picture below.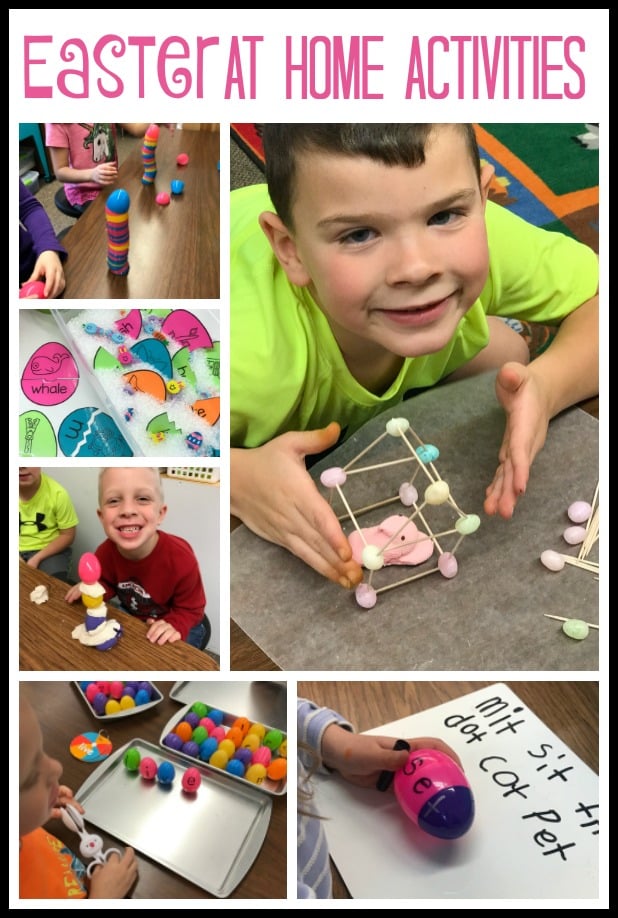 For more hands-on activities like these, make sure you check out my Morning Work Stations.