You can love assessing and so can your students. I promise! Not only am I going to tell you how, but I have some freebies and amazing offers that are going to make it oh so easy for you to get started. Plus . . . you could win big . . . I mean like REALLY BIG.
One of the staple activities in many of my morning work sets is what I call Link and Learn activities. You know those plastic links that you have lying around your math cupboard. Those links that you aren't quite sure how to use them. Well I have a very easy activity that your students can use that will give them practice matching up numerals to quantities and they never have to raise a pencil . . . and neither do you.
While I do receive a small affiliate payment for any referrals to ESGI which help me maintain and cover the expenses to keep this blog running, I only endorse products that I really love and use in my own kindergarten classroom.
I usually add these cards to a sensory bin and have them string them up to add a bit more of a fine motor challenge to the activity. Students learn to use these materials once, and I can expand the difficulty or change the theme out so it's always a fresh, fun activity.
I love that my students feel like their playing while I can quickly assess whether they can match quantities to numerals with a quick glance.
THE TOOL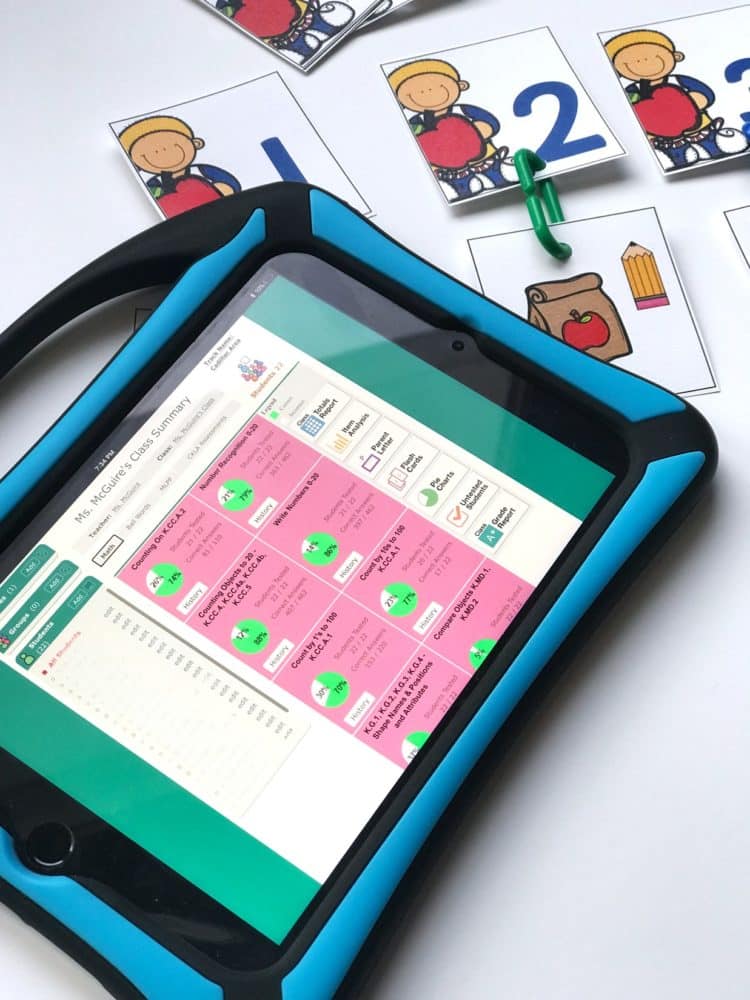 And even better . . . by grabbing my iPad I can quickly document what I see and have a record to show mastery and growth. If you ever wander into my classroom, you will find me with an iPad or my phone in hand. I promise you, I'm not shopping Amazon, I'm using ESGI to assess my kids on the fly. The thing I love about ESGI is that it is quick, easy and it saves me tons of time. An even greater bonus regarding ESGI though is that I can see where my students are at any given time. I know exactly which letters they are missing.
This is just a quick example to demonstrate mastery of letters for instance.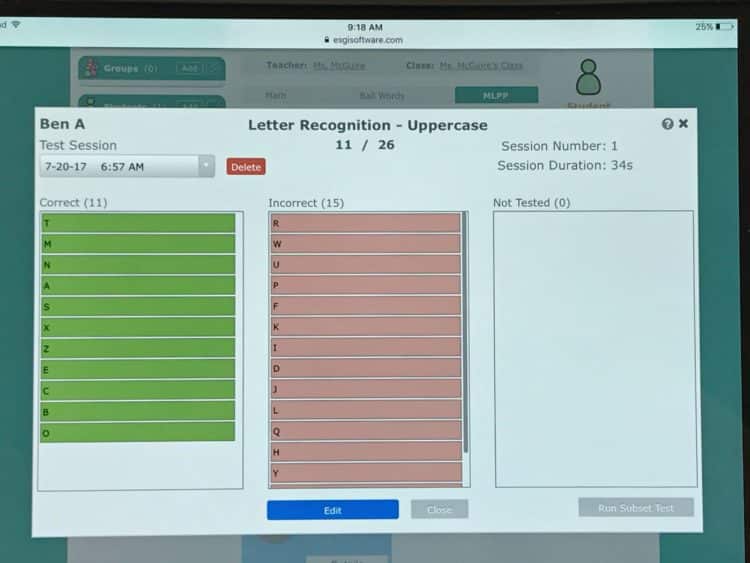 This information makes it much easier for me to plan and know exactly what my students still have not mastered or where I need to target their learning.
It's so quick and the best part is that my students are so ENGAGED. Is there any pencil or paper involved? Nope! Am I getting good formative assessment data? You bet! I can take that information and adjust-teach-assess . . . adjust-teach-assess . . . adjust-teach-assess.
And believe me, when there are so many assessments to be, it's nice to be able to take a quick look at my ESGI data and know, "whoops, looks like I need to re-teach hexagons. My kids don't have them yet."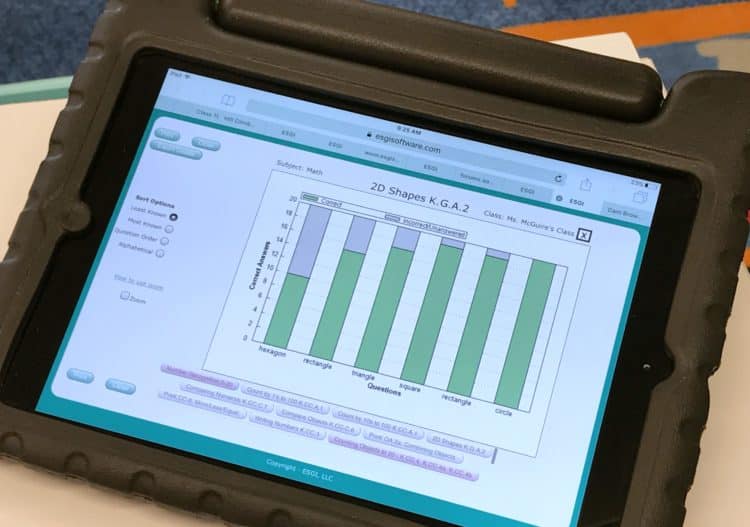 Not only is it great for gaining assessment data to find out where your students are at any given time, but, if your students are like mine, they will love seeing that little pie chart get fuller and fuller as they master more and more skills.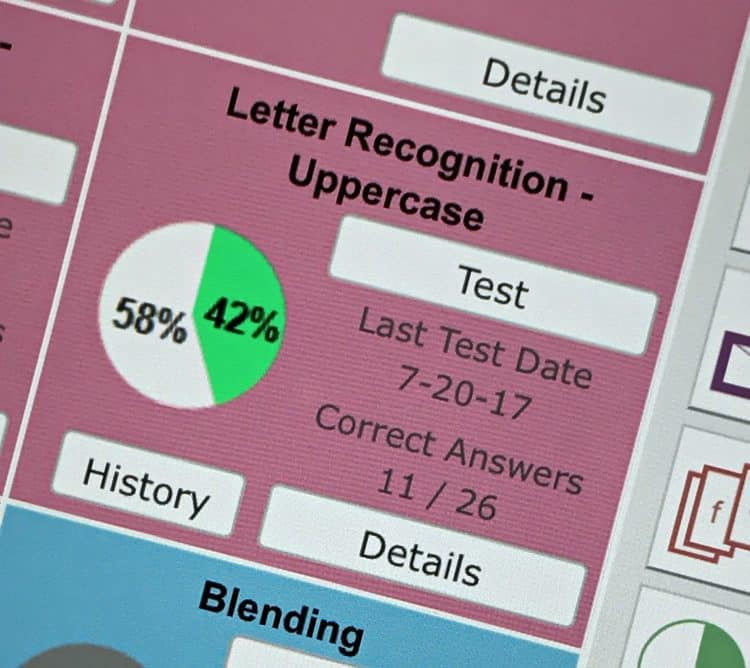 And ESGI has amazing resources too. So when you want to keep parents up to date with student progress or maybe provide a few flash cards for some 'at home' practice, you can whip off a progress report and corresponding cards easy peasy.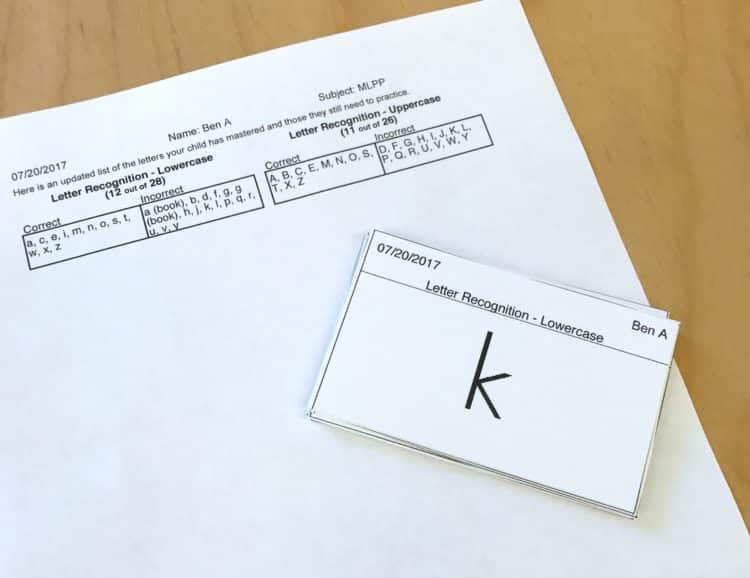 HOW TO GET IT
I know. You want it, right? But you would really love to have the chance to test drive it first. I get it. . . really I do. So here's the AMAZING news I have for you. Teachers that sign-up for a new ESGI trial account and/or purchase win by:
getting a free 60-day trial
a chance to win weekly $100 Amazon Gift cards
But that's not all, but using my promo code, if you elect to sign up for a year of service after your trial you're also going to get a $50 coupon.
Do me a favor, just go right now and sign up and try it. I promise you won't regret it. You don't even need a credit card! And I'm even going to give you a little freebie you get you started. It's easy. Just click on the picture below or HERE and you'll get a free Link and Learn numerals and quantities set.
So if you'd like to get all this goodness and be entered to win . . . CLICK ON THE BUTTON BELOW or HERE. This link has the promo code already loaded so you just need to sign up. Easy Peasy.