So several years ago, I created a Vertical Wall Sized 100s chart because we had adopted a new math curriculum in our school and they were requiring we post one that was vertical. I didn't like the one offered with the series, so I created one that I could make and print off myself. And then I offered it to all of you. But you all wanted something more . . . a 120 Chart. Yea. I can do that.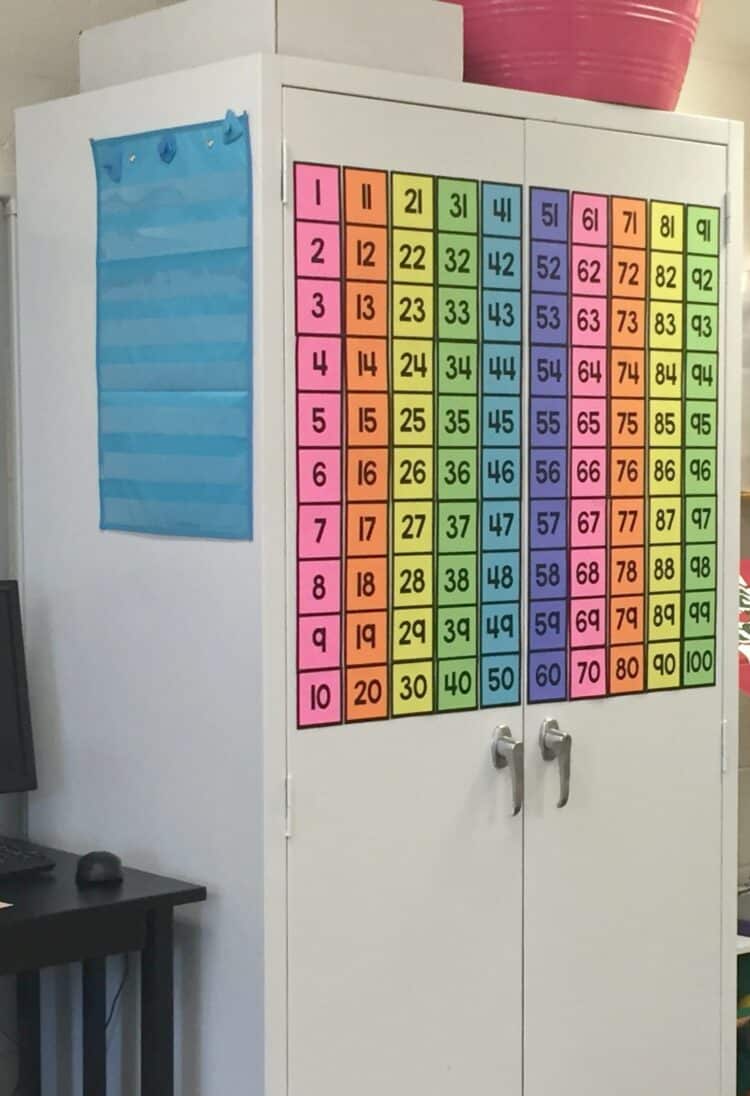 After all those numerous requests for a 120 chart from my First Grade friends, my chart now goes to 120.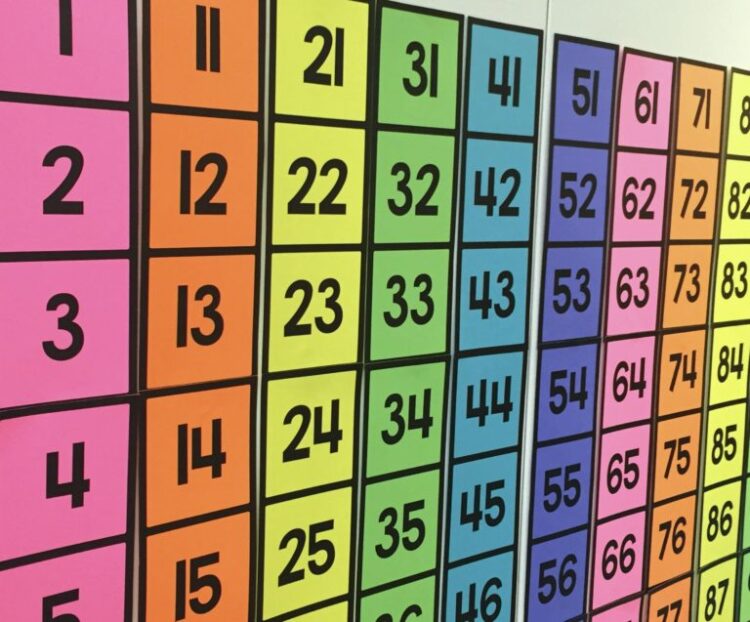 And even more requests for a horizontal version of a 120s Chart. It only took me 4 years and the coronavirus for me to get around to it, but I finally pulled everything together that I needed to post it and make it free to you.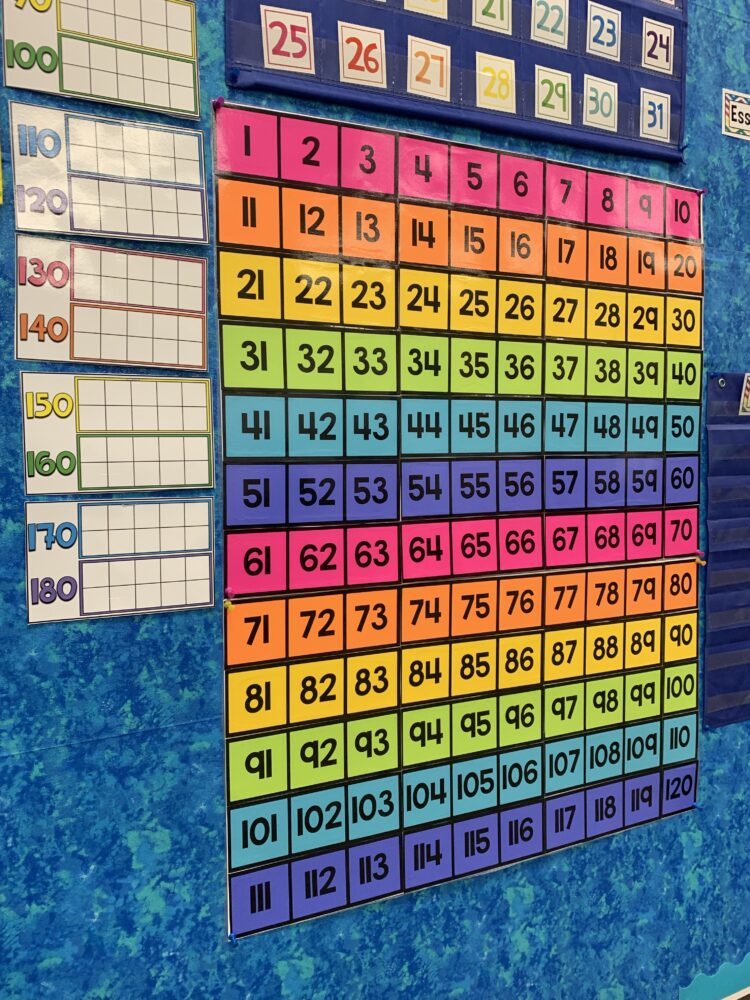 I do have to give a little shout out to my teacher friend, Amanda Heer to has allowed me to use her pictures here to show you what your horizontal chart will look like.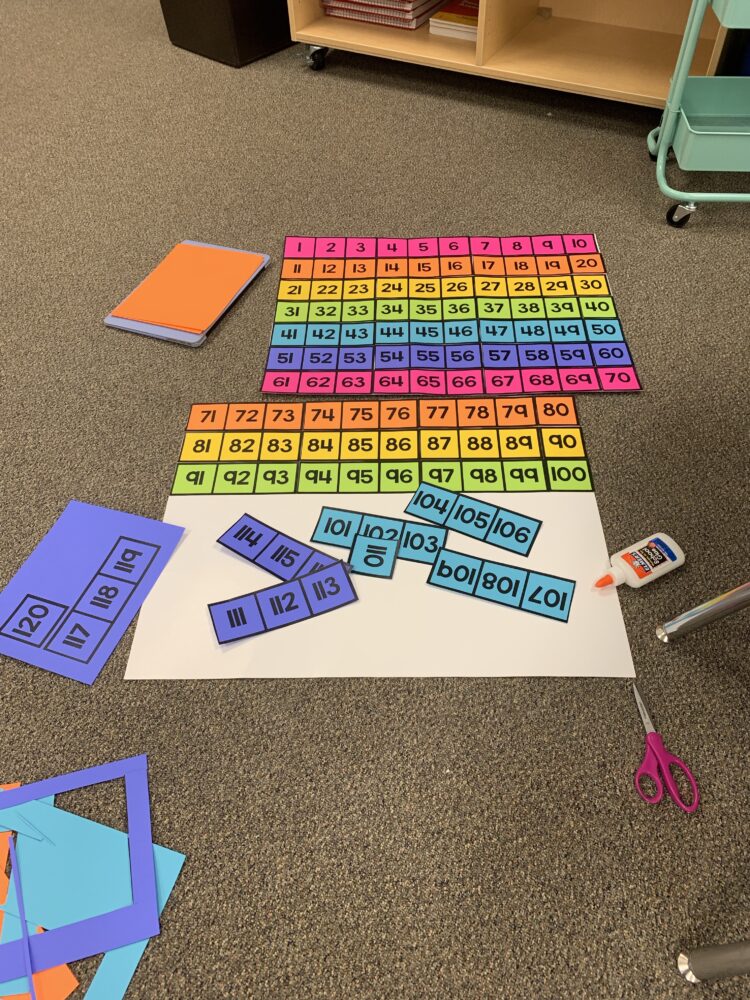 It's really super easy to put together. Just grab your favorite Astrobrights cardstock, print them out, and post them where your students can easily see them.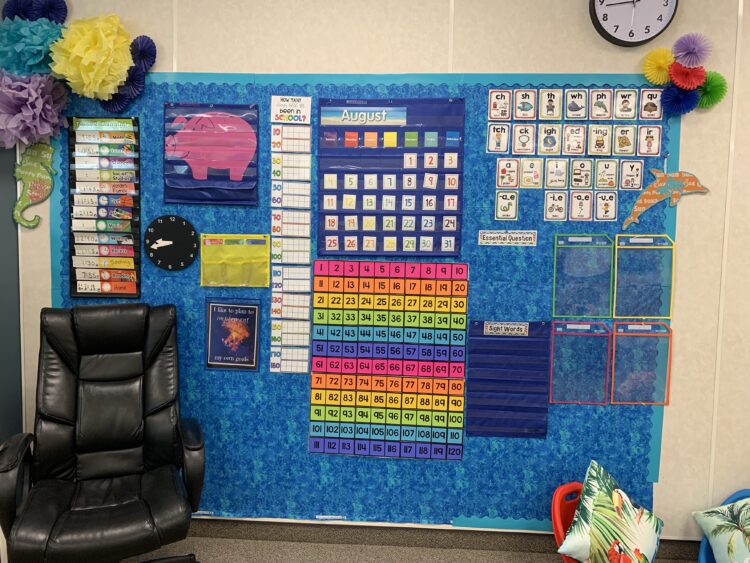 If you'd like the vertical version, it's a super easy click and download HERE or click on the picture below.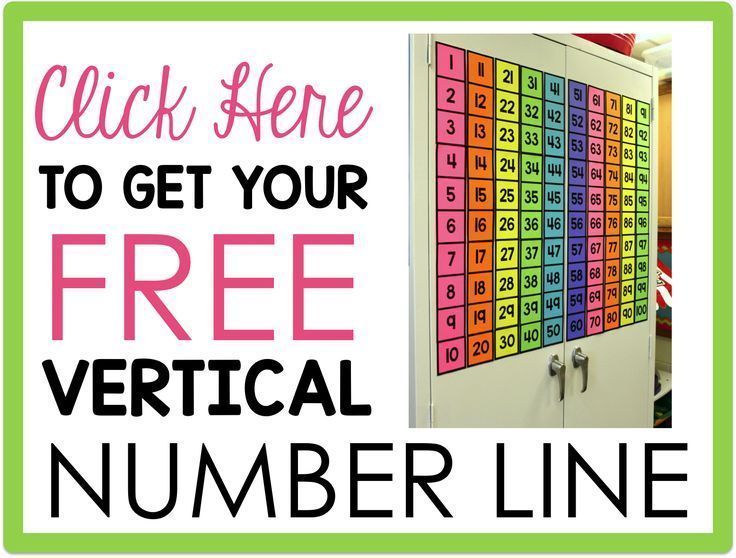 If you prefer the horizontal option, click HERE or on Amanda's picture below.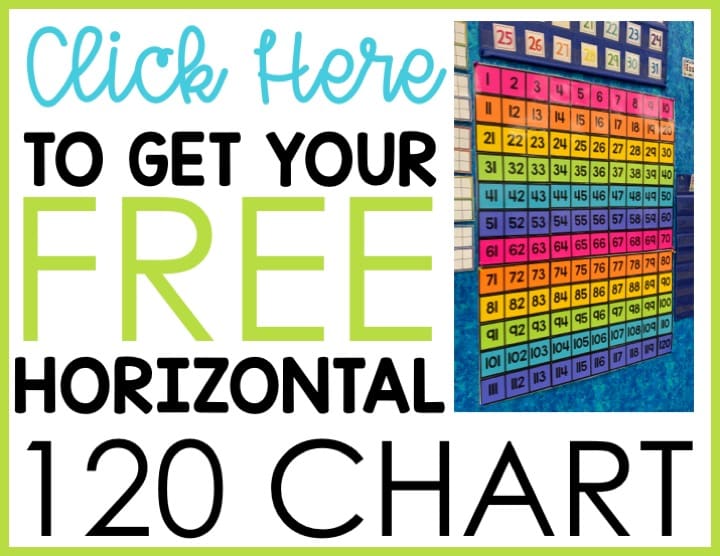 Either way, I hope you can use this 120 chart for your students. Send me some pictures of your finished product. I'd love to see it.