Yatta!!! (pronounced yacht-tah)
What Is Yatta!
Fun and fluency! That's what this face-paced, high-energy and well-loved game means in my classroom. My students can not get enough of it and here's the best part. . . it's easily differentiated and can be used with so many skills.
I know what you're thinking. "Marsha, what are talking about?" Well, here it is. I wanted a name for my new game, and I went to my experts . . . my boys! So here's a little background information that you probably didn't know about me. My original degree was in Japanese Studies. I was an exchange student in Japan when I was in high school, and I just loved the country so much that I continued to study the language and culture. Fast forward 20 plus years and Japan and the Japanese language often sneaks into my family life and my home. There are certain expressions and situations where the English language just doesn't cut it and so, quite often, something Japanese comes out. This is the case with 'Yatta.' Yatta literally means, 'I did it.' I use It often and, although my boys don't understand Japanese, there are a few phrases such as this one that have 'stuck' in our family. So when I explained to my oldest that I was making this new game and I needed a name, he suggested 'Yatta.'
How To Play!
Basically, it's very simple. In this case, beginning number fluency, you have a mat (or in my case two different mats for you to choose from because you know I want to make sure it's differentiated for you ) that has numbers of various fonts and colors covering it.
You also have a series of playing cards, and on these you have different items. In this case because I am working on a community helpers theme, I have 1-10 items on each card that have to do with community helpers.
Students gather around the mat so they all can see the numbers clearly. One student is the card turner (or you can take turns) when the card is turned over, all the students quickly (and they will learn it's best to be quiet when you're counting or someone will take your answer) count the items, locate the number on the mat and point to it saying 'Yatta.' If they are the first person to point to the correct number and say 'yatta,' then they win that card. When all the cards are gone, students count up their cards and the one with the most gets to be the card turner next.
That's it. It's simple, it's fast paced and it's FUN.
See It In Action With Letters
The game is so simple, it can really be used for a variety of skills. I have games for CVC, blends, digraphs . . . you name it. If you check out the video clip below, you'll see what a letter edition looks like.
You'll find a variety of skills using this game in my store HERE or by clicking the picture below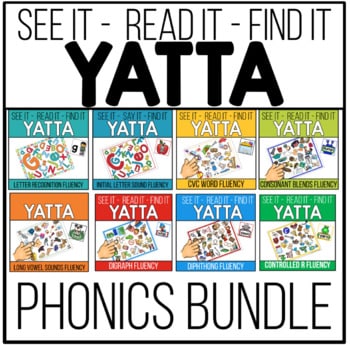 Or check out these new Math Sets: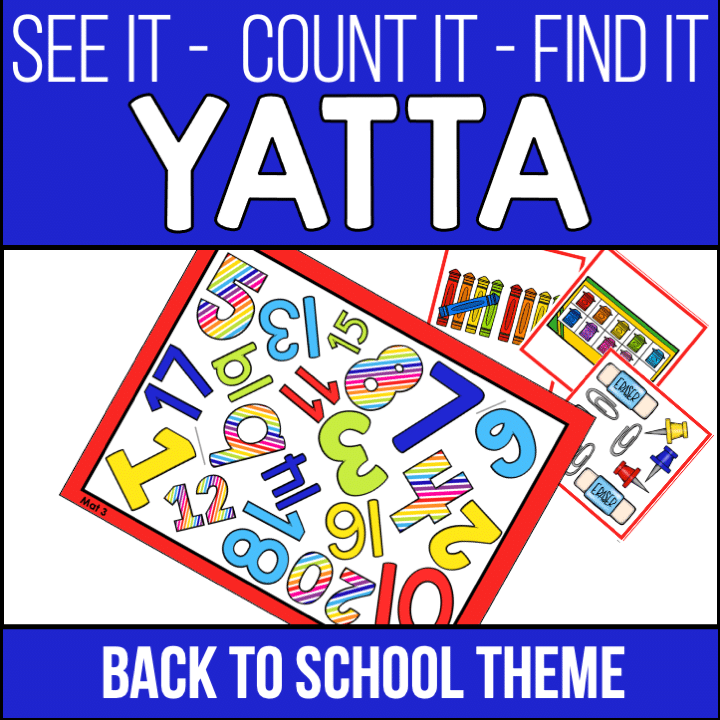 The game pictured above with my boys when they were little is part of my Community Helpers Math Stations Galore packet, but I wanted to make Yatta FREE for my teacher friends. So it's included in the packet, but you can get your very own copy for free here. Just click on the picture below.
And if you're interested in other Community Helpers Themed Math Stations, go ahead and take a look at my newest unit. Each activity also has it's own, Station Guide like the one below.
I received such great feedback on the ones I made for my last word work stations galore packet that I included them in this packet as well. It has 13 different activities from which you can put your stations together. If you want to check it out, just click on the pictures below.
Until then, tanoshinde kudasai (HAVE FUN).
Marsha