There's never a bad time to incorporate some fine motor goodness into your curriculum and since Earth Day is upon us, I thought I'd share some Earth Day Fine Motor Freebies to help you celebrate the day.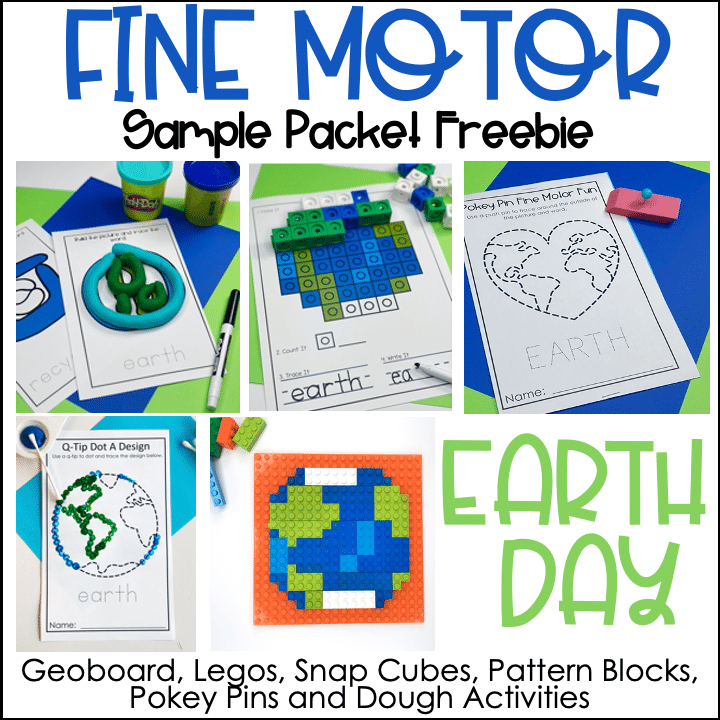 This sampler packet will give you a little taste (definitely not the entire meal) of the different kinds of fine motor activities you can add into your instruction throughout the day just by using materials you may already have on hand. Of course, these activities are all geared toward an Earth Day theme, but did you know that I actually use these same materials every day to develop math and literacy skills during my daily station activities? It's true! And it makes classroom management so much easier because kids are actually engaged and having fun!
Let me break them down for you here so you'll know how I use them. (I'll also include some links to other blog posts that show how I use these for math and literacy as well. So you can click on those to get more information.)
Q-Tip Painting
Absolutely one of the simplest ways to bring happiness to your artistic learners and build some essential fine motor is to incorporate q-tip painting/dotting. This freebie will include a couple of options for you students.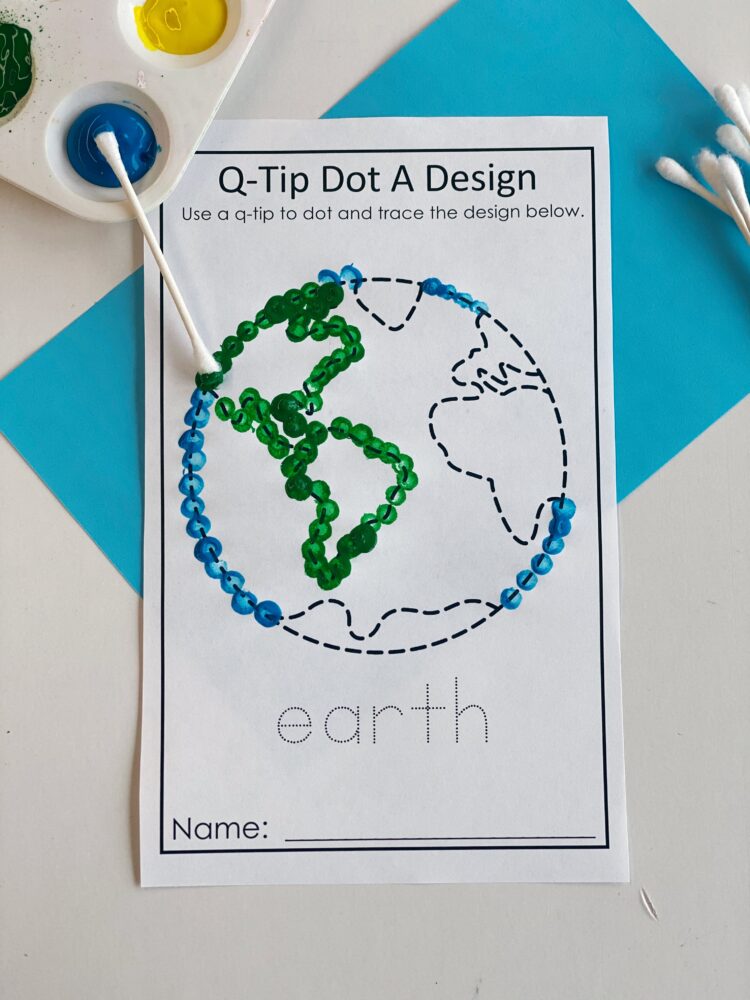 And it's so easy to incorporate into your class and totally independent.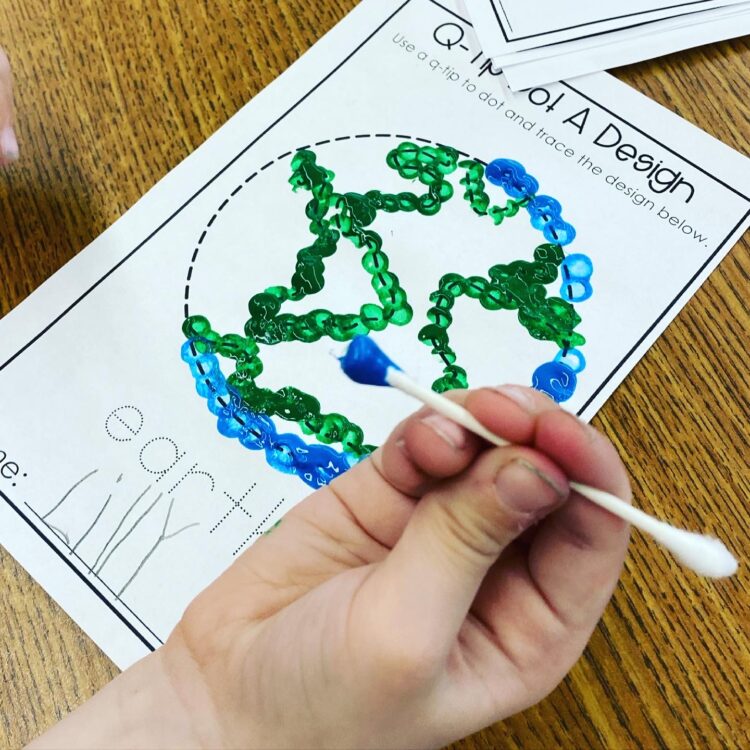 My kiddos love this activity so much, we use it every month in morning work,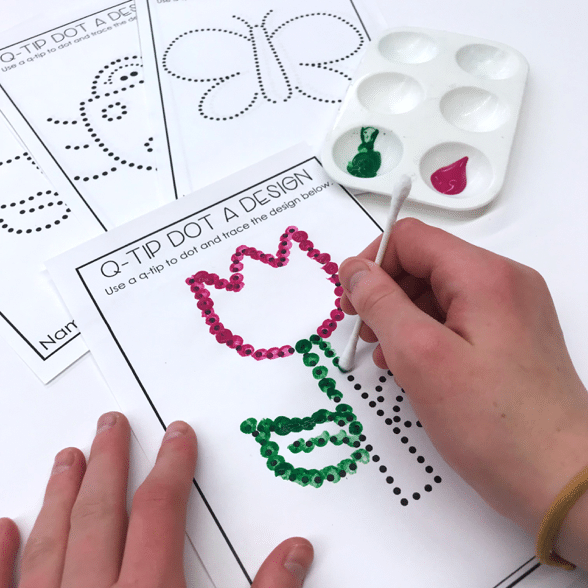 and Daily 5 literacy stations for letter and word work.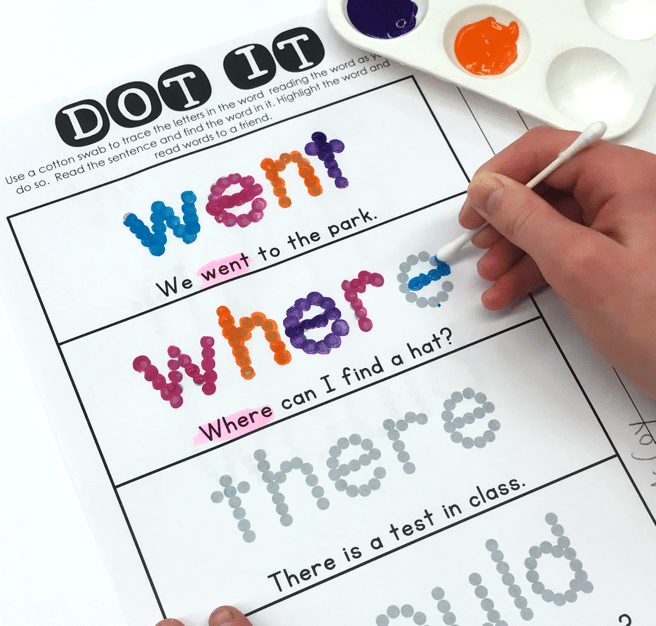 Snap Cubes
Snap cubes are more than just something to use for math concepts. Spatial learners will love 'building' these Earth Day images. Laminate the sheets for extended learning and longevity. Students can use a dry erase marker to practice writing and recording how many cubes they use.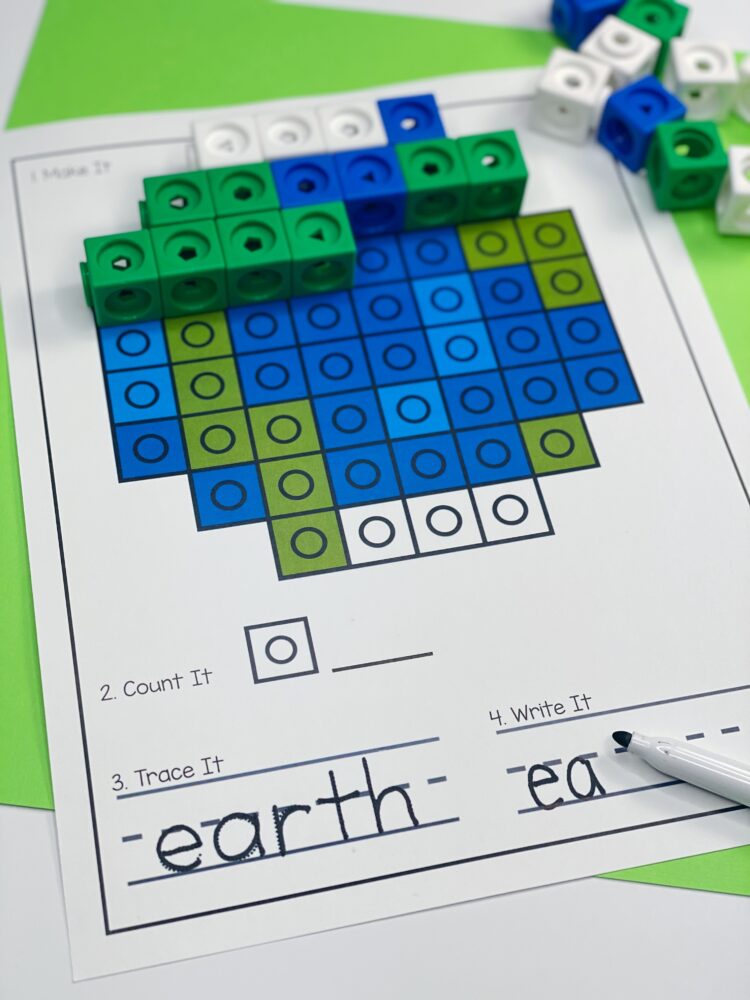 This is another great tool that doesn't have to be limited to math stations.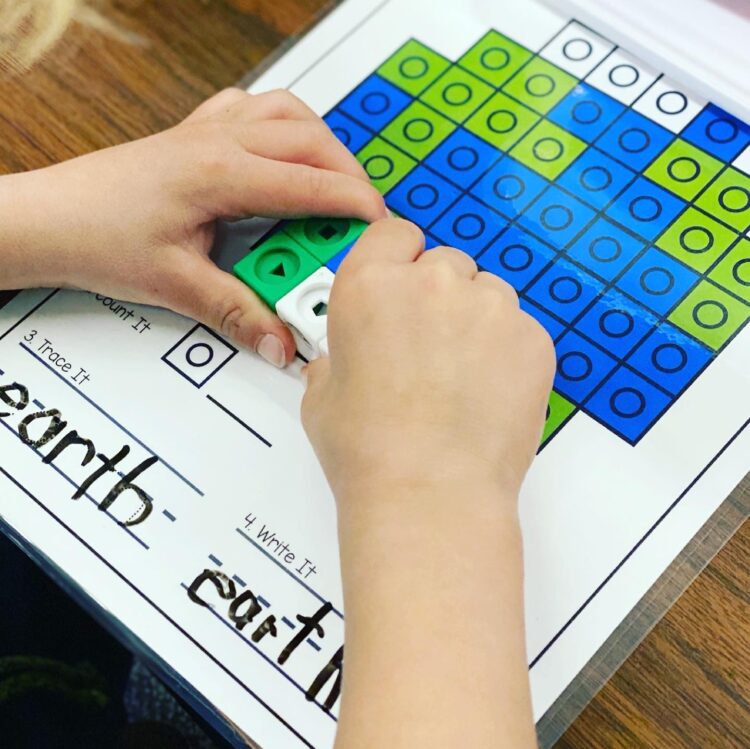 They are available every day for students to use to practice letter building and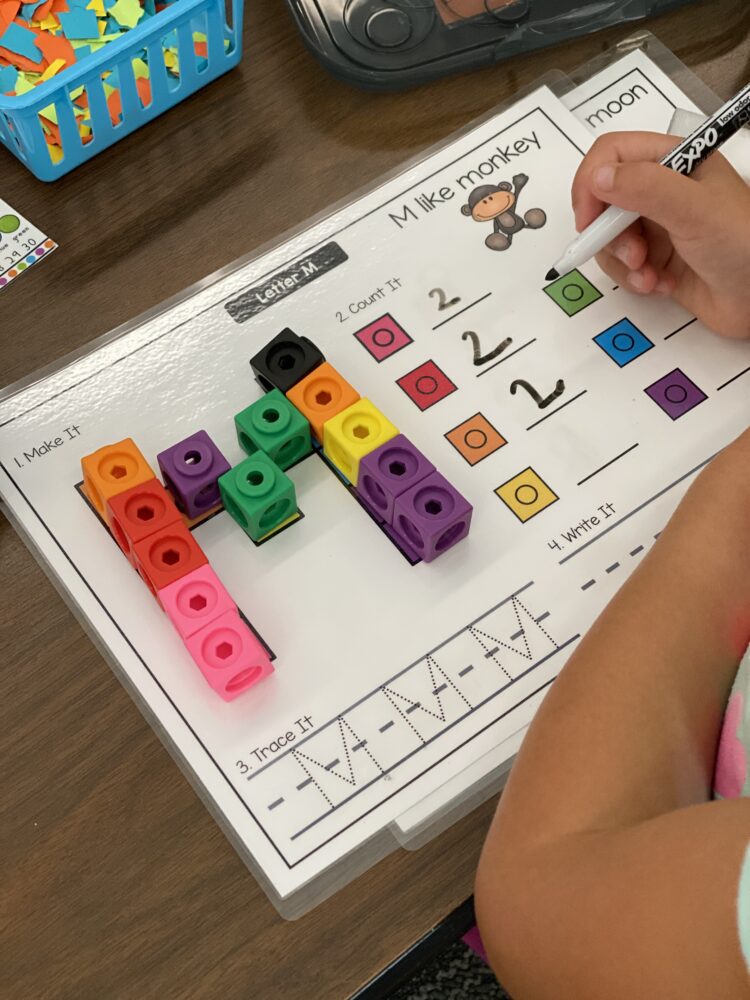 Ball Words.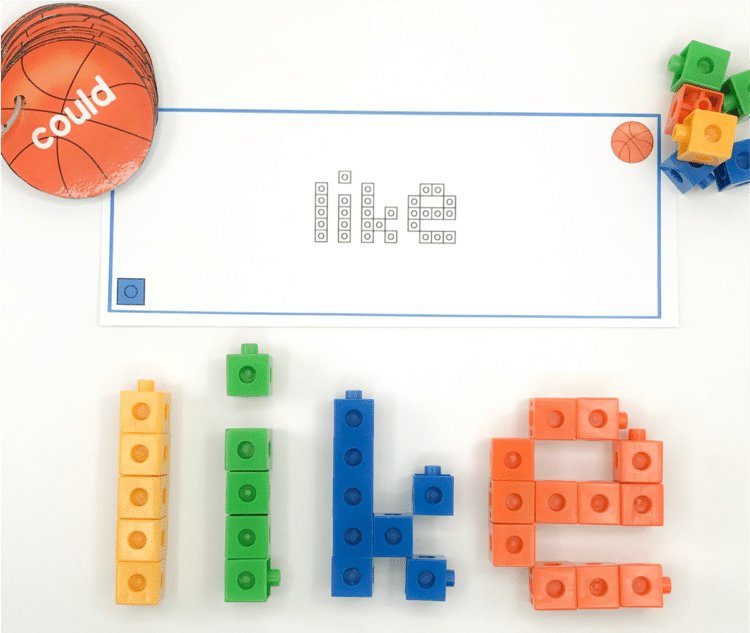 Geoboards
For years my geoboards only came out at the very first of the year. I just didn't know what more I could do. Today, it's a tool that students can choose to use to practice letters
and making images almost everyday.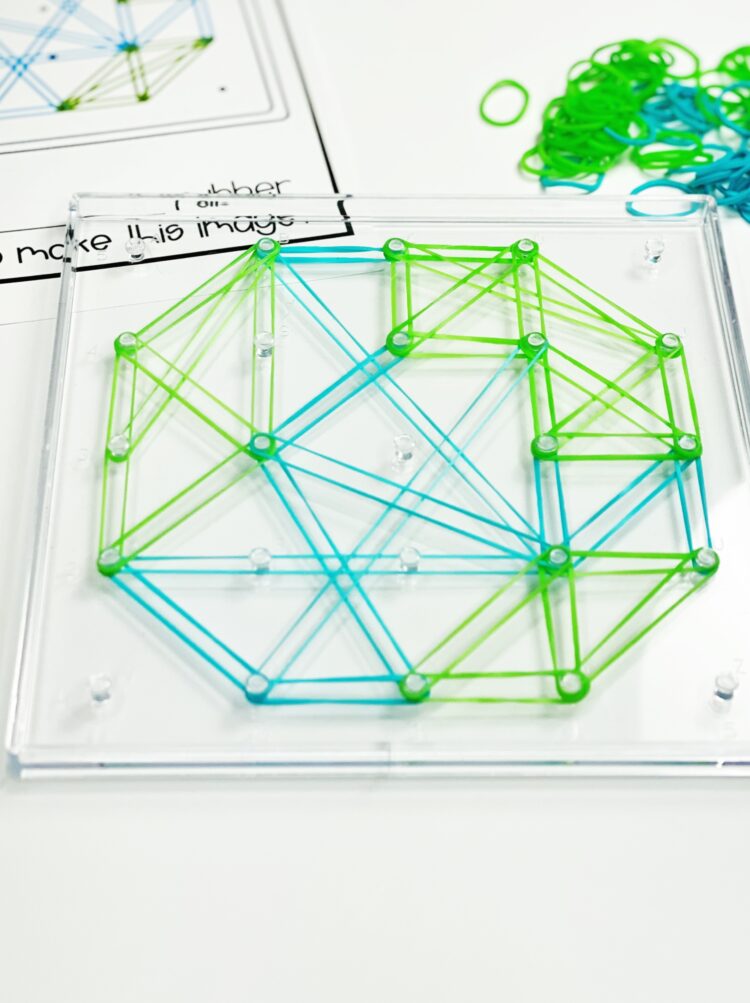 This Earth Day set of geoboard images will give students a couple different levels of difficulty to keep them engaged and challeged.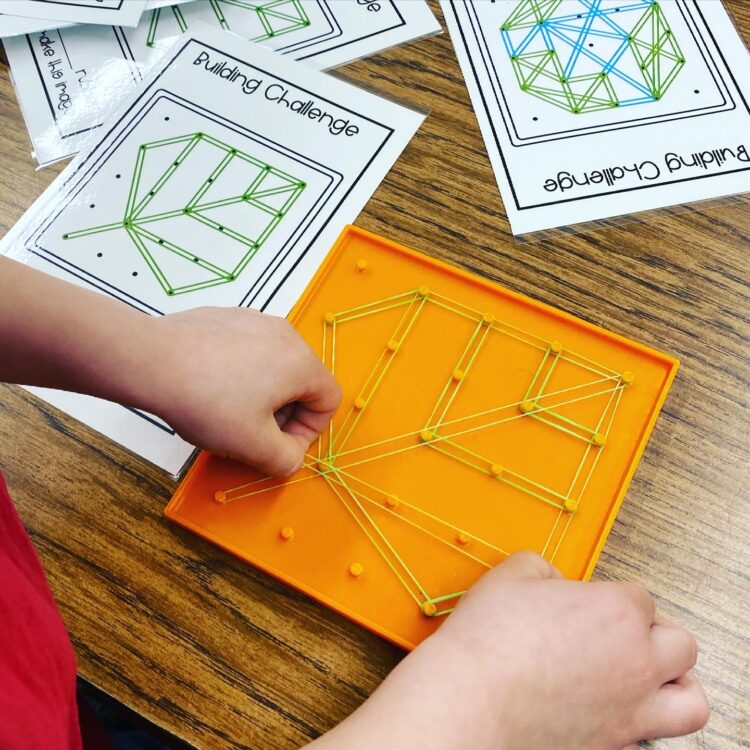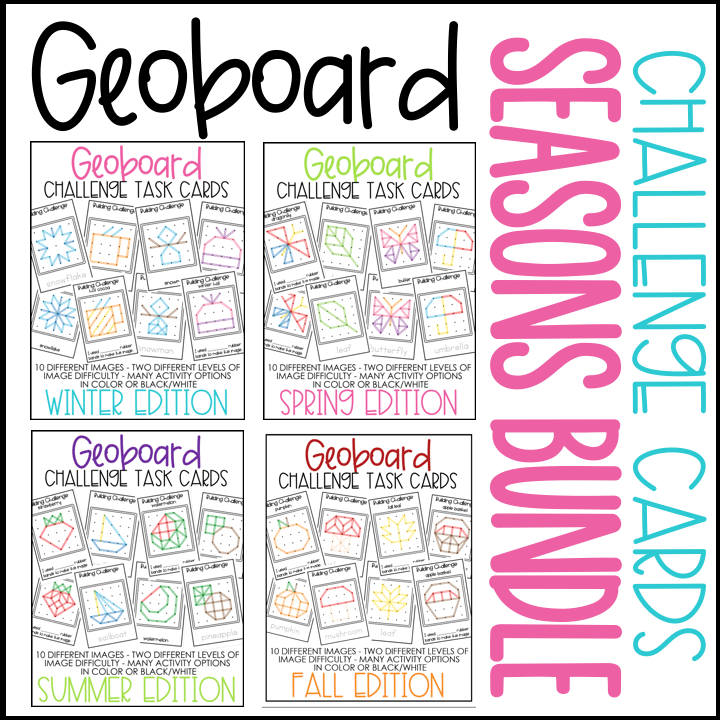 Play-doh
Nothing better than play-doh. It's the truth. And just because students move beyond the basics of those first days of kindergarten it doesn't mean they don't still love the smell, the feel and the fun of play-doh.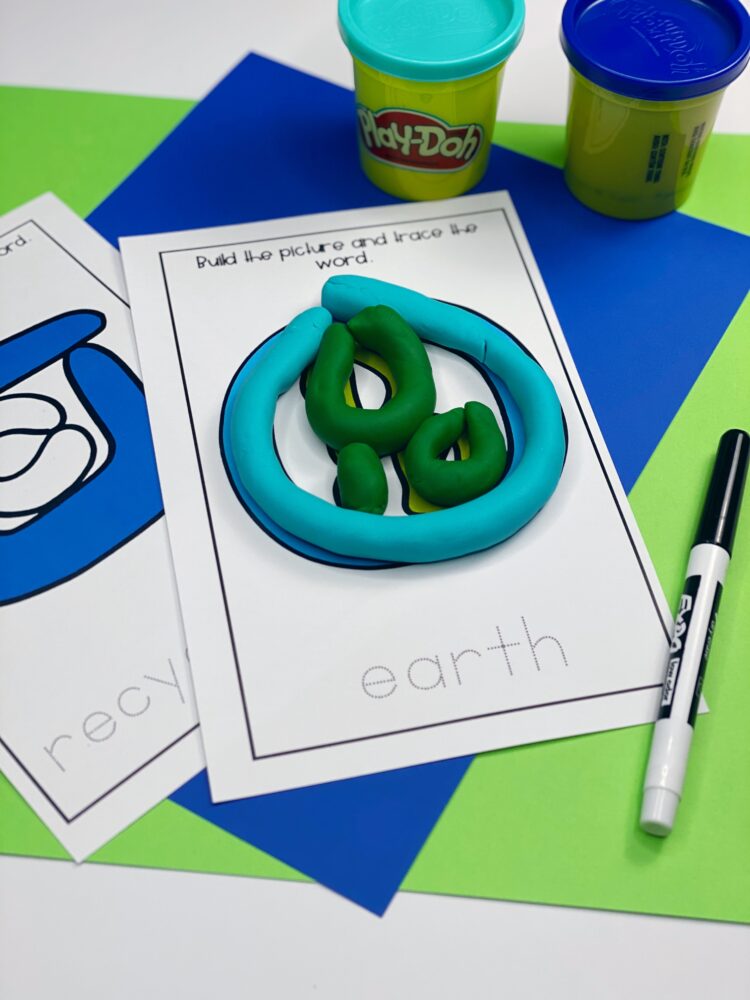 You will get two choices of play-doh images in this freebie, but there is really just so much you can do with play-doh. Make it available to your students.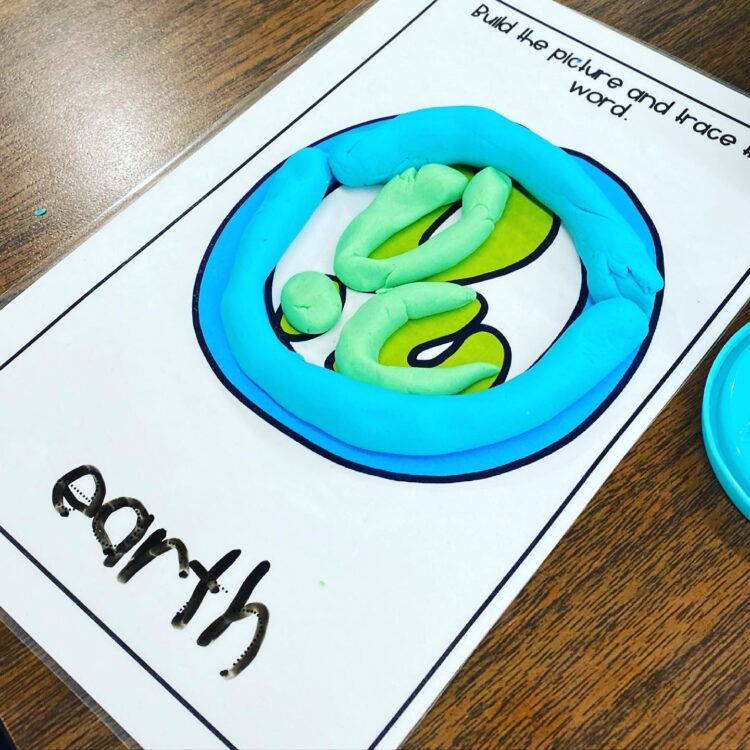 Granted I had to buy individual containers this year, but no one complained about only having 2-3 colors to work with at a time. They learned that they can just use whatever color they have.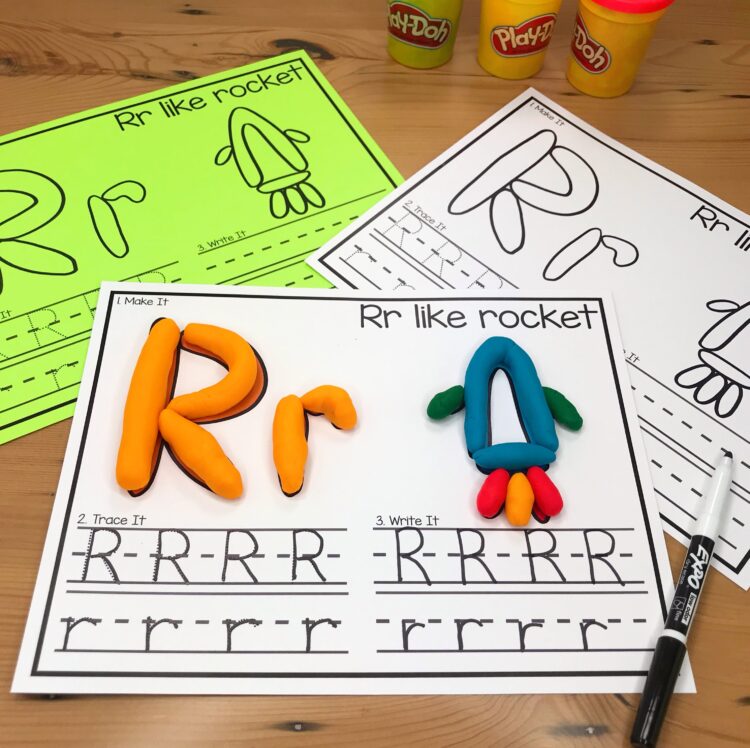 And they will use play-doh everyday if I have it available.
Pattern Blocks
Another all-to-often stuck in the math cupboard tool . . . Pattern Blocks should be out and about and readily available for learning.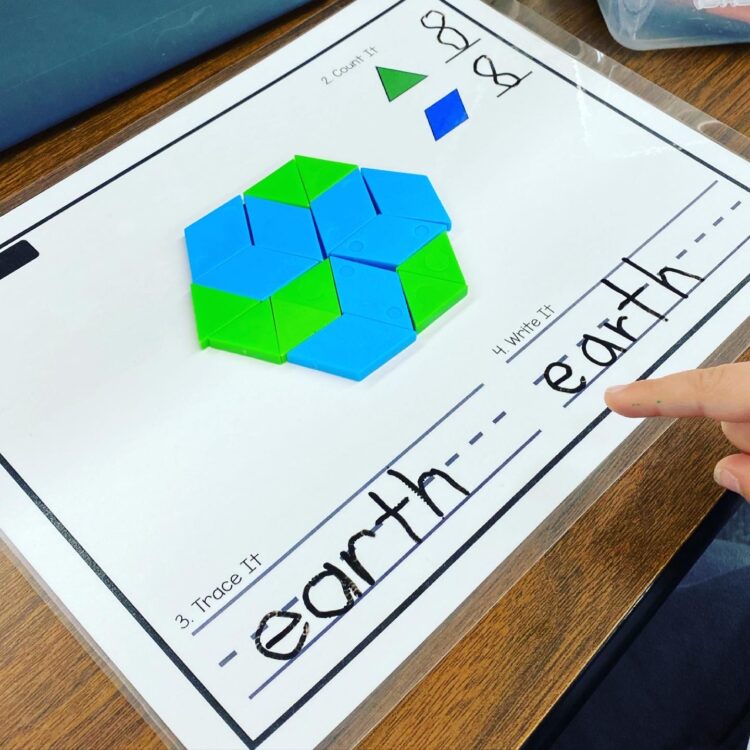 This Earth Day freebie gives you a choice or both a recycle bin or an image of the earth to make.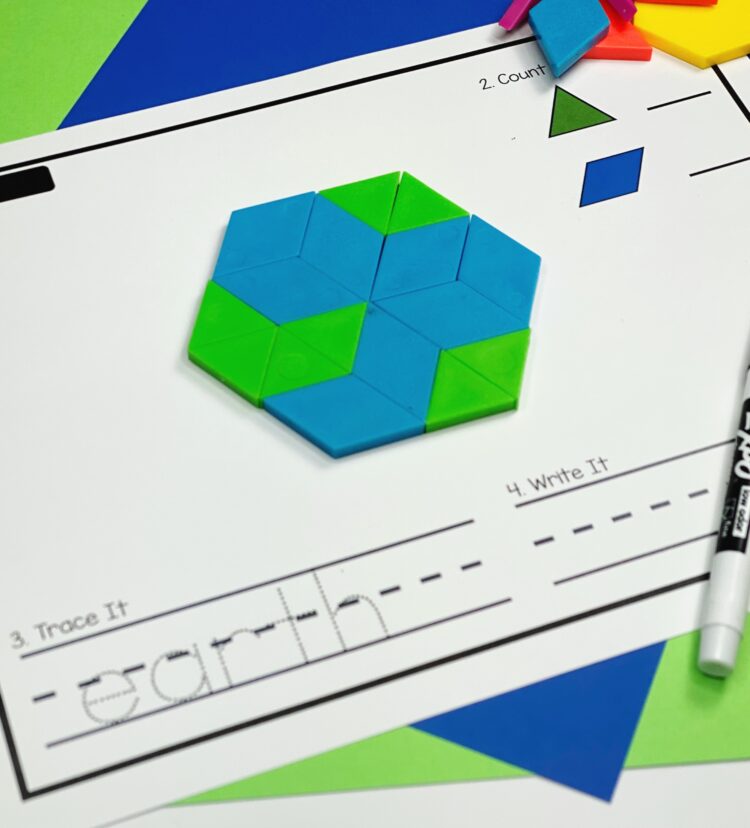 My students use pattern blocks in the same way they use snap cubes and Legos during Daily 5 stations.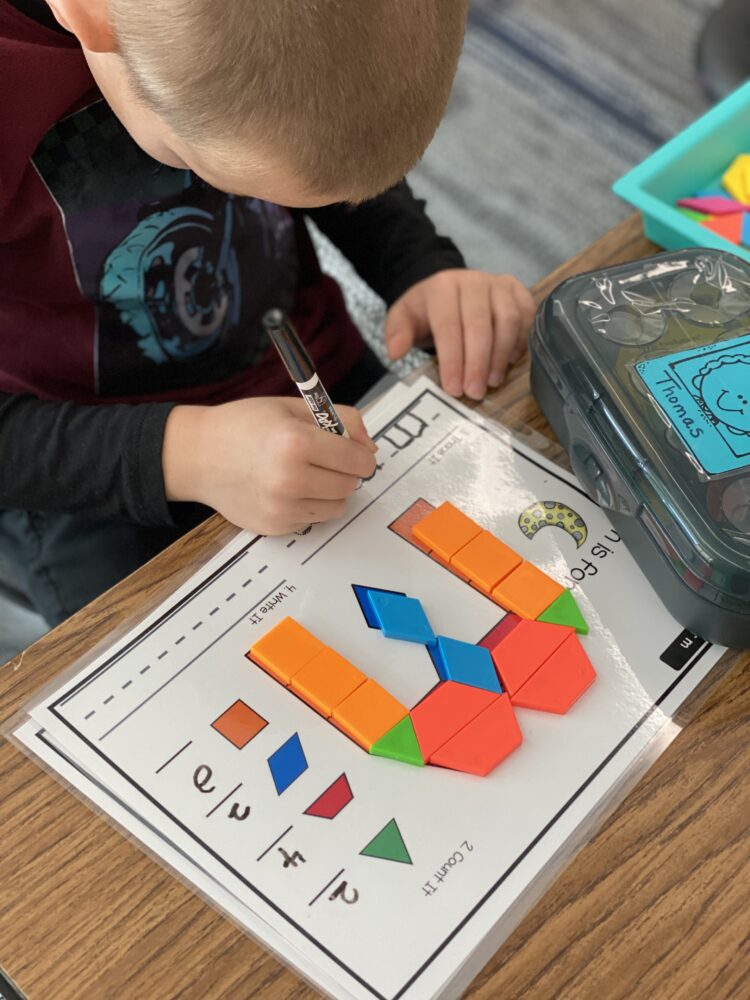 It's a great tool to develop hand-eye coordination.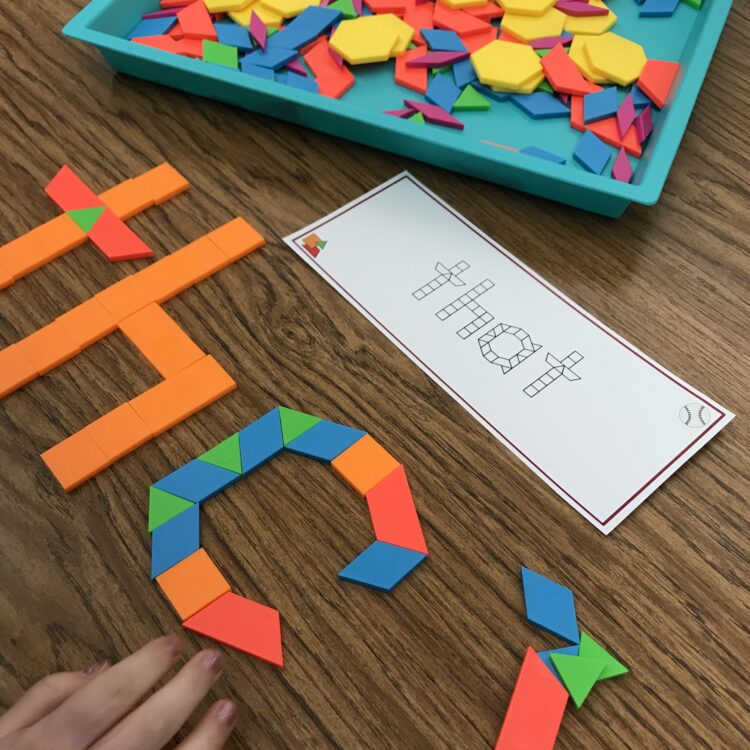 Legos
Get them from yard sales, Ebay, Goodwill or you can 'borrow' some from your own kids, but by all means, get yourself a bunch of Legos. This Earth Day Freebie will challenge your students to make their own model of the earth using Legos. All you need are some Legos in 'earth colors,' a 5×5 building base and the challenge card I included here.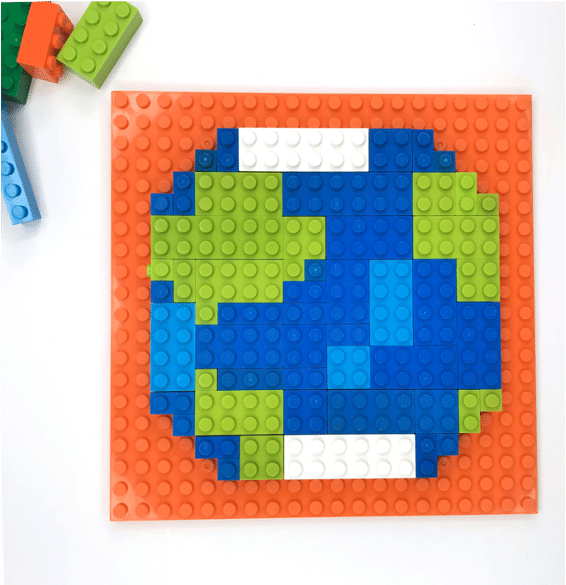 Ta-dah! Your students will be instantly engaged.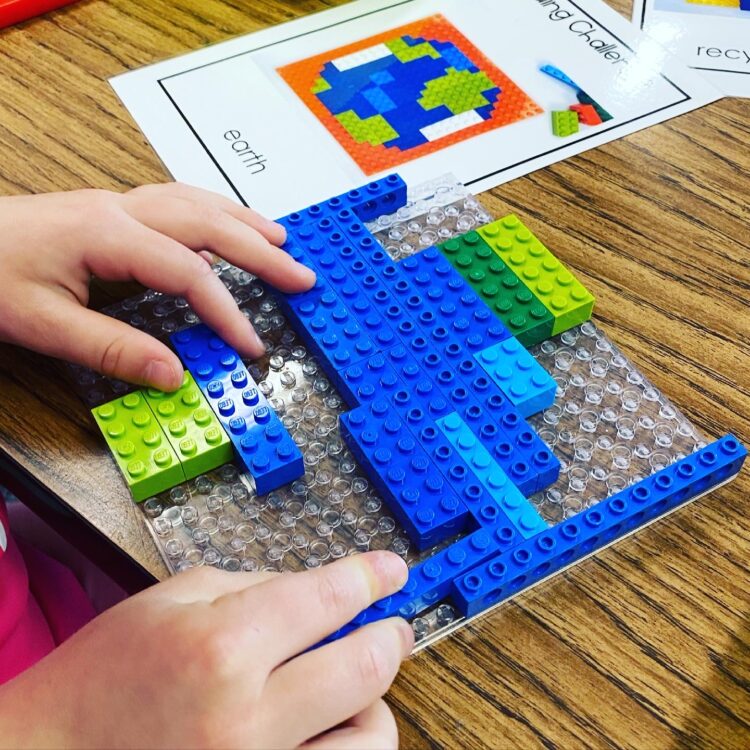 Take this same idea and add it to your math and literacy activities. You'll find your student eagerly practicing letters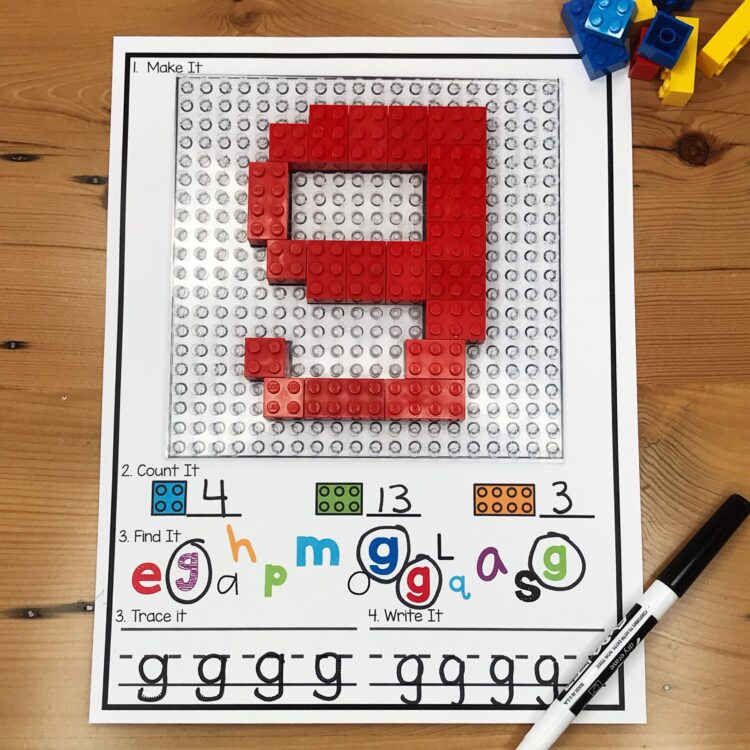 and sight words.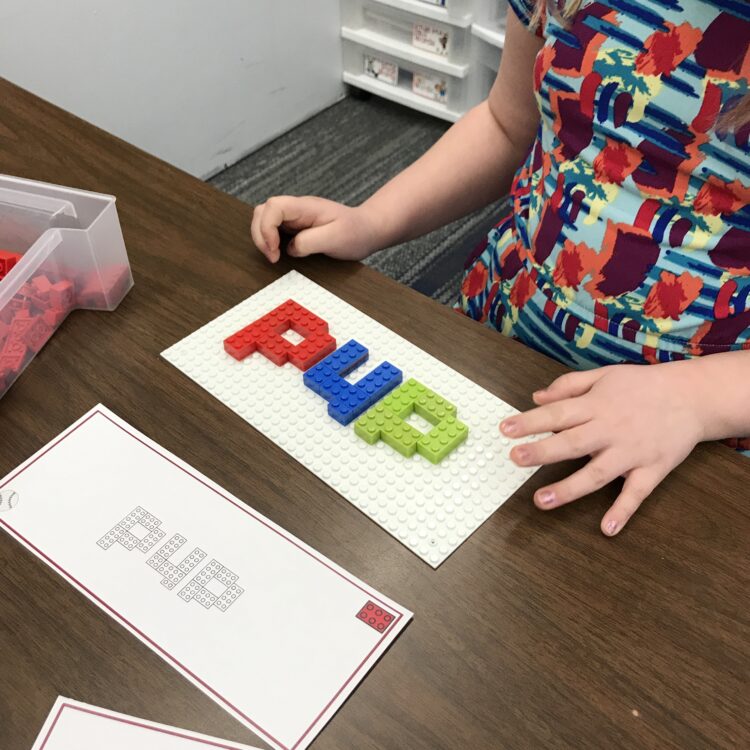 Pokey Pins
Years ago, my friend Krissy Miner, from Mrs. Miner's Monkey Business introduced me to Pokey Pins. She was literally the pokey pin queen! This sampler freebie is in her honor.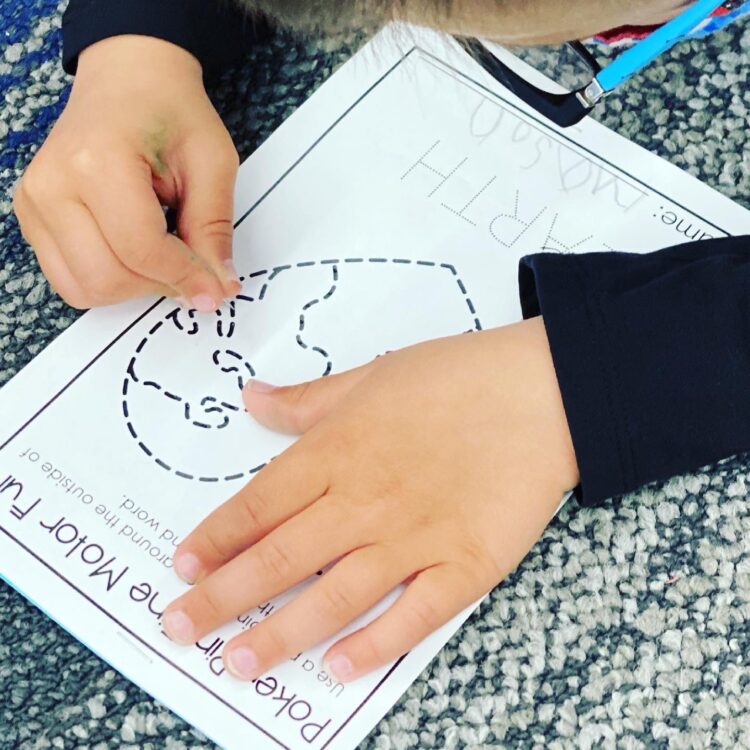 Don't be afraid to hand over a push-pin your students. Trust me! They can handle it. All you have to do is copy the printable sheet, staple it to another colored sheet of paper, and let them poke along the dotted lines.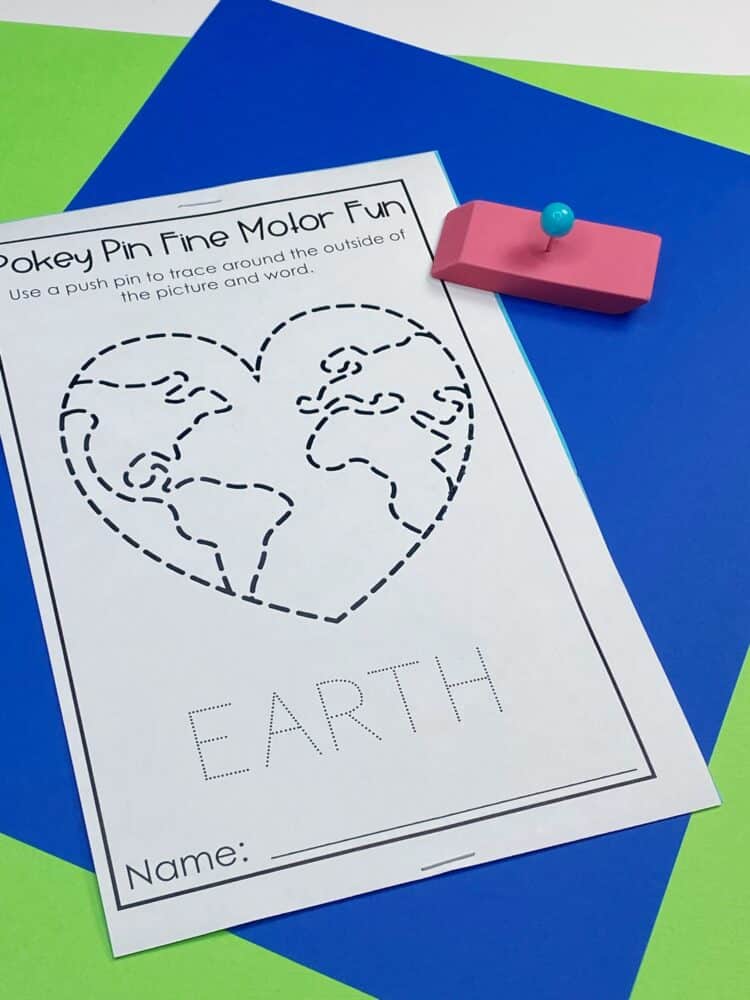 When they're done, remove the top sheet and they will have the colored sheet to hold up to the light or tape to a window to see the pattern they've made. It's super cool and a perfect Earth Day activity to honor the sun!
And for your crafting pleasure . . .
These Earth Day Stained Glass items are an idea from my good friend, Maria, from KinderCraze. Get yourself some contact paper, blue and green tissue paper and some black circle cut outs. You'll need two pieces of contact paper cut to the size of your circle.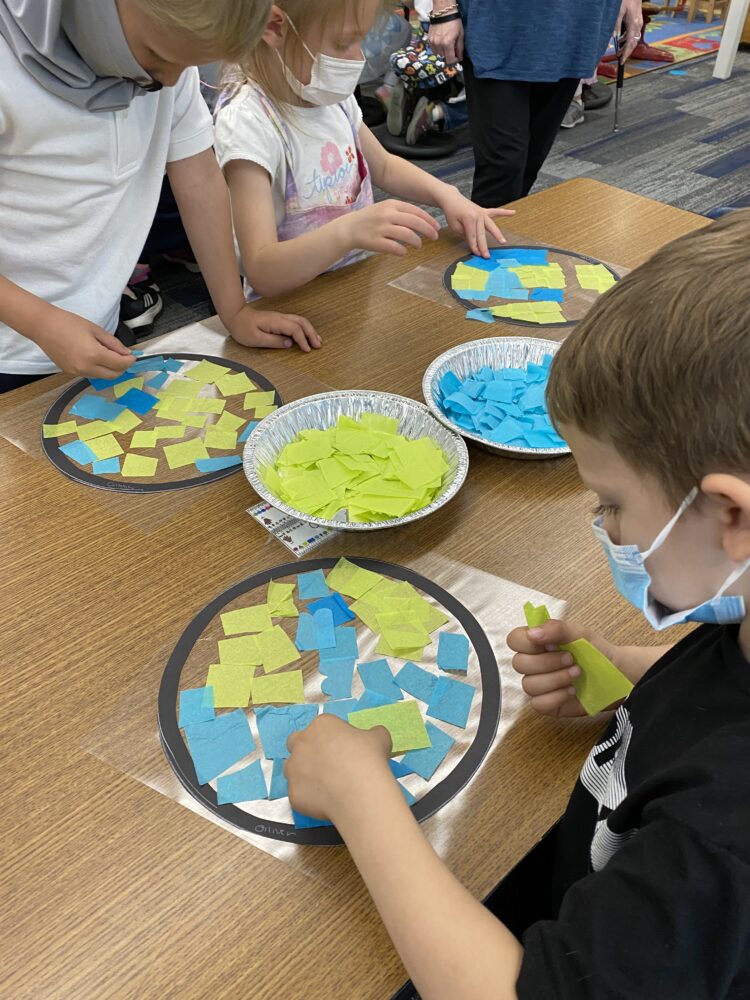 Open one piece of that sticky side up contact paper up and place the black circle it. Offer your students cut up pieces of blue and green tissue paper to represent the Earth's water and land masses. When the circle is full, place the second piece of contact paper on top and then cut around the circle. You will have a cool little stained-glass tissue paper Earth to celebrate Earth Day!
Looking for more ideas for fine motor practice. . .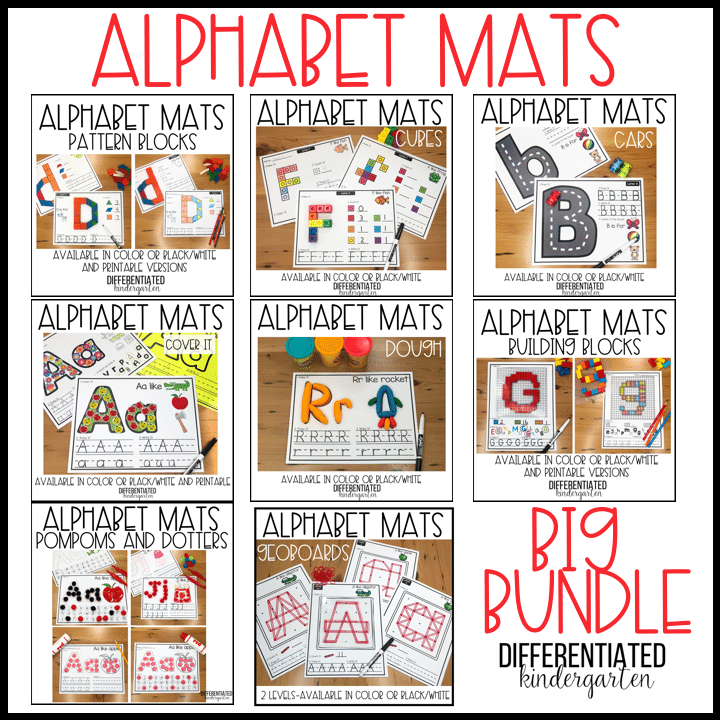 If you'd like to see more fine motor ideas and activities and learn how to incorporate these tools across your curriculum, I'd encourage you to do some browsing on my blog by clicking HERE. There are so many ways to build those skills without losing valuable instruction time. One of the best ways to get started is by checking out my Morning Work Stations.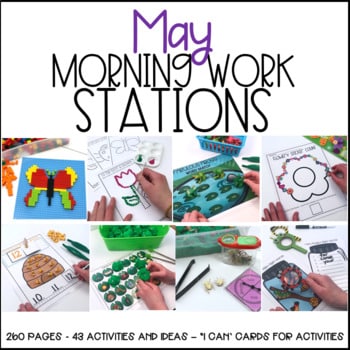 You can see the many, many activities I use each month. Just click on the picture above to take a look.
Grab Your Freebie!
To grab all these free Earth Day Activities, just sign up to receive my newsletter and you'll have it for your very own.
Pin It!
If you enjoy these ideas, pleases consider posting this image for others to enjoy on Pinterest!